Grapefruit takes the stage with hopes of exciting at the Talent Show yet again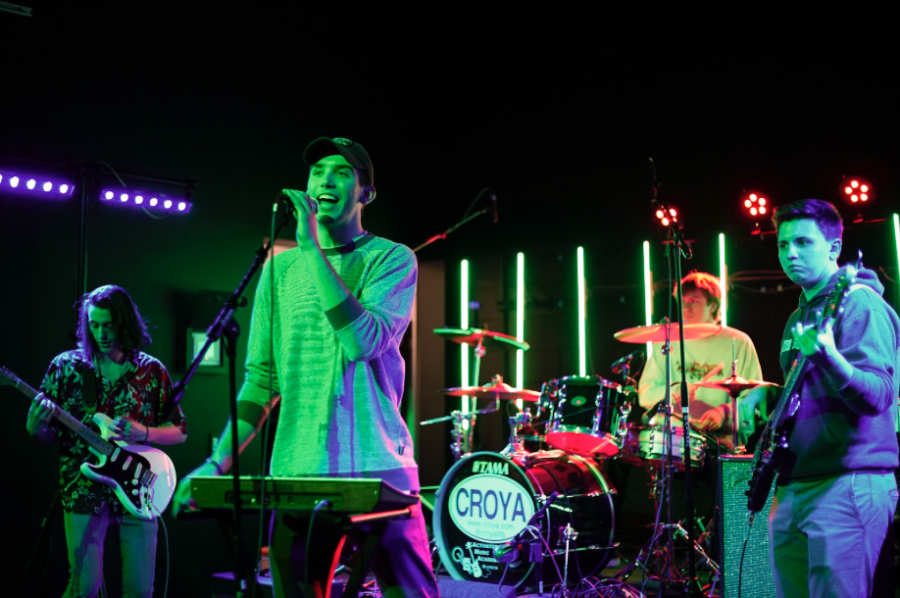 One band that has been on the forefront of the lively music community in Lake Forest recently is upperclassmen-run band Grapefruit.
The alt-rock group is comprised of three seniors and a junior, all of which have learned music at School of Rock and ultimately have brought their skill set to the talent show stage the past two years.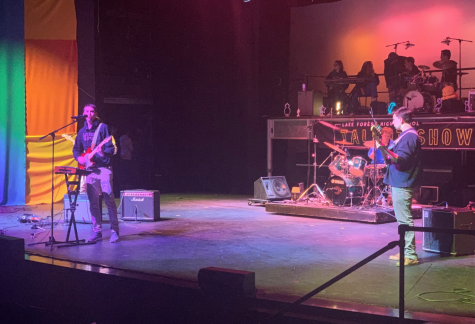 The lead vocals are sung by junior Ryan McFadden, who also plays the guitar for the group. Senior Luke Gerskovich is the lead guitarist, senior Luke Gulson plays the drums, and senior Jack LaVanway is the bassist. 
The talent show veterans are playing a song by one of their biggest influences, the indie rock band Sunset Rollercoaster. They're playing "Greedy," and the electric attitude of the song is bound to be a highlight for audience members at the show. 
As well as Sunset Rollercoaster, the diversity of all of the members personal influences is what makes this band stand out. 
Drummer Gulson named "God, Sunset Rollercoaster, and Mac Demarco" as the band's main sources of inspiration.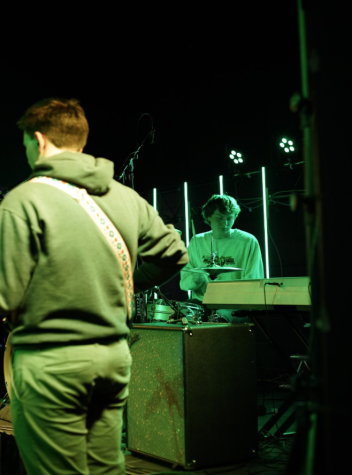 Their process for picking the music they play isn't a meticulous one like most people would assume.
Lavanaway describes the process as "chaos." He added that it involves a lot of spitballing, that is met with rejection, and it is really left up to the gut instinct of the band.
But, this exact chaos is what makes the group so different than any other band hitting the talent show stage.
Their unique mix of jazz, rock, and R&B all blend together perfectly to form a harmonious sound, one that has caught the attention of many music-loving people in the area. 
While the band as a whole is only playing one song, be sure to look out for Gerskovich, who will grace the audience with a Frank Zappa guitar solo in the second act.
Grapefruit will also perform in the closing act all together.
The Talent Show will have their opening show tonight in the RMA and runs through Saturday with performances at 7pm. Get your last minute tickets while you still can: bit.ly/LFHS-TS20
About the Contributors
Graham Pierson, Staff Writer
Graham is a senior at LFHS. He plays for the varsity soccer team and has a passion for music and sports. Graham is always looking for his next concert...
Joey Goodsir, Editor-In-Chief
Although Joey is astounded it is his senior year, he is excited to be writing and editing at The Forest Scout for a second year - this time as an Editor-in-Chief....