Scouts Hockey Off To a Hot Start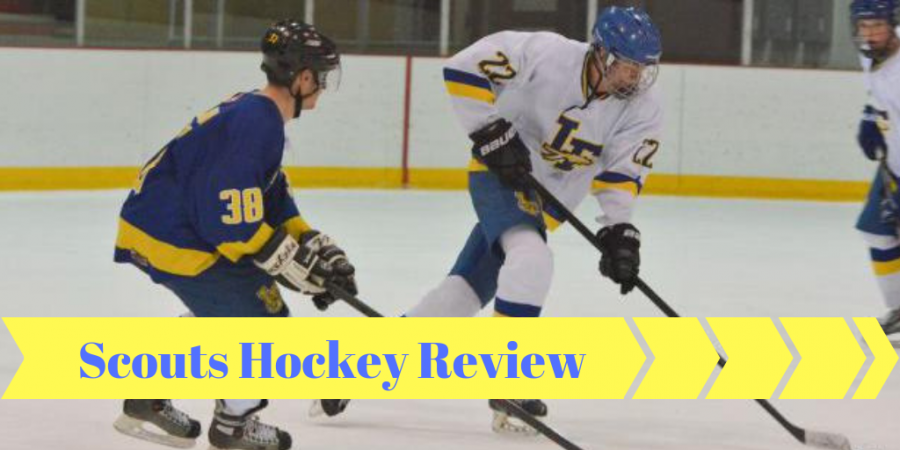 The Lake Forest Scouts Varsity Hockey Team has been playing great this season! Their most recent game was last Sunday September 30 at Lake Forest College, and they emerged victorious in their first home game of the season, defeating Loyola 2-0. Coach Sarauer recently noted that the Scouts had a "very hard fought game that was close until the end." The score was 1-0 with two minutes to go and the team was able to score the second goal. "Colson Stutz played great in net, making 24 saves to get the shut out," Sarauer added.
The first goal was scored by senior captain Griffin Slobodnik and assisted by juniors Kyle Platt and Hunter Dee. Later on, the second goal was scored by junior Kyle Platt and assisted from other junior teammates Michael Manfred and Alex Huddlestun. The goals were cheered on greatly from the student section of 80-100 students. The team loves the enthusiasm and support from its fans.
Upcoming Home games:
Wednesday, Oct 3, 8:00 pm vs. D155 @ Lake Forest College
Sunday, Oct 7, 4:00 pm vs. Evanston @ Lake Forest College
Sunday, Oct 14, 5:45 pm vs. Lane Tech @ Lake Forest College
Other comments from Coach Sarauer:
The Scouts Varsity team is a talented group and will be a contender this season. There is something special about this team and you're not going to want to miss the magic. Come to a home game, support the team, and watch your Scouts dominate the competition. Follow the team on Instagram for game announcements and highlights @lfscoutshockey
About the Writer
Catherine Greub, Editor
Catherine Greub is a senior at LFHS and editor of the In Our Opinion section. She spends her time listening to country music, dreaming about traveling,...