Ms. McKee – champion for examining world's cultures – set to retire after 35 years
Filled with international decor, posters in different languages, and pictures of her travels, social studies teacher Ms. Kelly McKee's room reflects her passion for teaching a global curriculum.
"Teaching history, for me, has never been about memorizing dates or people. It's about how and why things happened. I really want my kids to be curious about the world they live in," McKee said.
A life-long educator, McKee has taught for 35 years at five different Chicagoland-area and two North Carolina schools — eventually teaching at Lake Forest High School the longest for 20 years. After a successful and vibrant career in history, she's set to retire this year.
Growing up in Philadelphia and attending college at the University of North Carolina Charlotte, McKee settled into Chicago when she first began teaching. Throughout the many schools she taught at, McKee integrated the culture and history of the city into class curriculum. 
"The city is like a classroom — we would go to ethnic neighborhoods, museums, and have speakers come in," she said. 
One notable highlight of McKee's career was the opportunity to develop new curriculums at each school she worked at. Specifically at LFHS, she, alongside history teacher Mrs. Cindy Collier, created the Global Studies program, which included semester courses like Asian, Latin American, and Middle Eastern studies. 
In 2015, the duo decided to combine the program by designing the school's very first and only project-based learning class: Modern Global Issues (MGI). 
"She's been incredibly innovative when it comes to curriculum," said social studies Instructional Director Mr. Stephen Dunn. "Her curiosity, her drive, her readiness to bring new ideas to the table is certainly something that will be missed."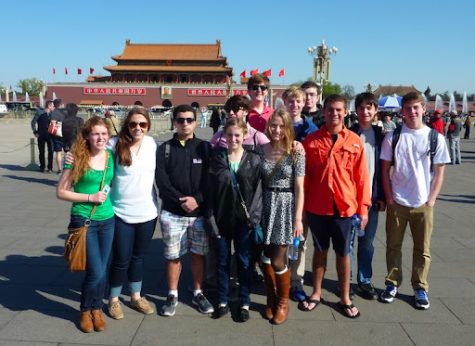 Another initiative McKee started was the China Exchange program, which began in 2006 and ran until the COVID-19 pandemic hit. She led four exchange trips where LFHS students traveled to a sister school in Shanghai as well as hosted exchange students from China. 
"I'm a firm believer in letting children explore their world. It opens up doors for curiosity for kids, it allows them to build perspective," said McKee. "How do you educate the whole child? How do you give children experiential learning experiences?"
McKee has embarked on many other journeys throughout her teaching career, receiving multiple Fulbright Scholarships to visit India and Japan. Additionally, in 1999, McKee earned a grant to travel to Pinar del Río, Cuba and present a "semanario" about global education along with Cuban teachers. 
Passionate about both history and art, McKee took advantage of proximity to world-class museums such as the Art Institute of Chicago. 
Serving on an educator board for over 25 years at the museum, she's taught workshops and even developed curricula for classes at the Art Institute.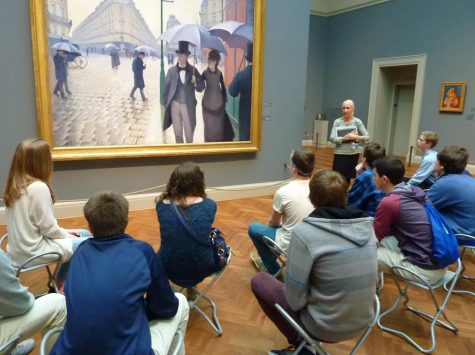 "Every year, I would take my World Civilizations II kids to the museum, give them a personalized tour to promote visual literacy and art appreciation in a historical context," McKee said. 
Interestingly enough, the Art Institute was where McKee found her next and longest teaching job at LFHS.
About 20 years ago, McKee gave a teacher workshop at the museum about using Himalayan art in history curriculums. After the presentation, former history teacher Mr. Mark Kuhl approached McKee about an opening for a teaching position at LFHS. 
"He's the reason I'm here. If I didn't meet him at the museum, I probably would've just stayed where I was," McKee said with a laugh. 
However, McKee has also worked extensively with both the Lake Forest and Lake Bluff History Center and the Lake Bluff History Museum. Students in her classes visited the local museums and researched for projects such as the local landmark project. 
"The local history museums are near and dear to my heart. We have a really rich and very fascinating history here in Lake Forest and Lake Bluff community," said McKee. "I think it's really important for kids to understand the history of the community of where they grew up in."
Senior Aiden Marquez has worked with McKee for all four years of high school: as a teacher freshman and sophomore year and assisting as a TA for two years after. 
He said working as a TA for McKee is a "special experience."
"Never in my life have I met a teacher who is so passionate about the course material, capable of speaking multiple languages, and bringing the best possible education to her students each and every day," said Marquez.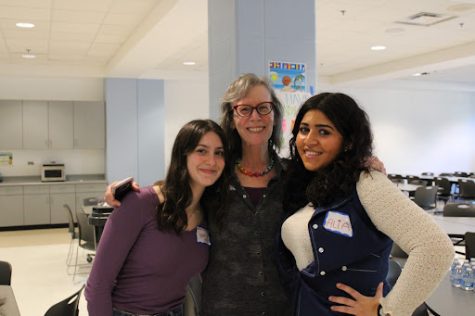 However, beyond her work in the Social Studies Department, McKee has contributed as the advisor to the Human Rights Club since its formation in 2005. McKee's legacy in leading the club will be continued through traditions such as LFHS' Continental Thrift Shop, which she helped start. 
"Human rights club has changed so much over the years. It's a perfect example of how we change as the times change," said McKee. "Ten years ago, we weren't doing Day of Compassion, but now, it's an annual event."
LFHS alumna and education-based consultant Alexandra Freideman started Human Rights Club when she was a junior and worked closely with McKee to create initiatives such as guest speakers from a variety of social justice organizations. 
"Between her approach to teaching history and ability to facilitate meaningful discussions in her class, we knew that she would be invested in the vision for our club," said Freideman. "Ms. McKee really let us take the lead in discovering our own activism, while also providing guidance that allowed us to learn from our experience as club leaders."
Sophia Zar, the current Vice President and President-Elect, called McKee "the most thoughtful person I know." 
Earlier this year, McKee advised the club when their homecoming murals were erased — a challenge that led members to speak at a Lake Forest City Council meeting and organize their "Community Day" event.
"She stood her ground on the windows issue and stood up for us when we needed adult support," said Zar.
"
The more you go out and explore the world, the more you realize that there's a lot to learn."
— Ms. McKee
In addition to guiding the club in taking meaningful action, McKee also provided club members with extra support, frequently checking in on students' mental and emotional health during the windows incident. 
"I'm so grateful that she was the one to lead the club through that period," Zar said. 
Although McKee is retiring this year, she plans to remain active in the history and social studies world, both in and outside of education. 
"[McKee] has assured me that even after she is long gone from LFHS that she is still going to be working, traveling, and doing her best to educate and better the world, and I think that speaks to the kind of person she is," said Marquez. 
For example, McKee will continue facilitating workshops for a civic engagement program at Brown University. She also plans to give more presentations at the National Council for the Social Studies, the national platform for history teachers. 
Additionally, McKee, who calls herself an "earth steward," will focus on sustainability and the environment after retirement. She worked as a Teacher Ranger at a National Park in California in 2019. This summer, she will be mentoring teachers who are developing sustainable education curricula in a National Park Service program.
"She's always impressed me with her eagerness to grow as a professional, she's never been satisfied. She's always looking for new ways to grow," Dunn said. 
McKee, who's taught over 12 different classes at LFHS, says she hopes students share her passion for learning history.
"The world is a big place. The more you go out and explore the world, the more you realize that there's a lot to learn," said McKee. "To instill that sense of curiosity and wonder is what I want my kids to take away. I want them to have a sense of inquiry and wonder."