Treasures of LFHS: Shopping at the Human Rights Club Thrift Store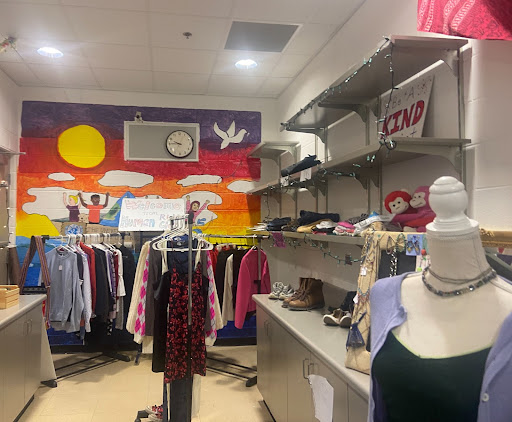 One highlight of my high school career has been serving as president of the Human Rights Club and participating in the club's thrift store: Continental Thrift.
The store, which was repurposed from a snack shop, is open on the first Thursday of the month during lunch periods. Featuring the bright murals of student artists and racks filled with clothing donated by your very own classmates, Continental Thrift represents the club's mission of supporting human rights issues by selecting an organization to donate its proceeds to each month. 
I've had the privilege of both working and shopping at the thrift store; however, after COVID-19 limited participation in many clubs and activities, the thrift store lost its momentum. Most students are unaware of the hidden gem that exists right in the back of the commons.
"When we first opened, four to five years ago, we actually did quite well," said Social Studies teacher Ms. Kelly McKee. 
However, maintaining the store takes a great amount of time and effort, as McKee described it "like running a business."
In the Human Rights Club, the main goal of the group is to advocate for different social causes while also raising money to support organizations. The thrift store is not only a way for students to donate to these charities, but also learn to be conscious of the environmental and ethical issues so prevalent in the fast fashion industry today. 
The United States Environmental Protection Agency (EPA) defines environmental justice as the "fair treatment and meaningful involvement of all people regardless of race, color, national origin, or income, with respect to the development, implementation, and enforcement of environmental laws, regulations and policies." 
Environmental justice is unfortunately not valued in our society, with fast fashion accounting for 10% of all carbon emissions as the second largest industrial polluter. 
By repurposing an old item as something new, you can keep clothing out of landfills, reducing carbon, water consumption, and chemical pollution.
At the Human Rights Club, we try to spread the message on fast fashion through our own thrift store, as a place for students to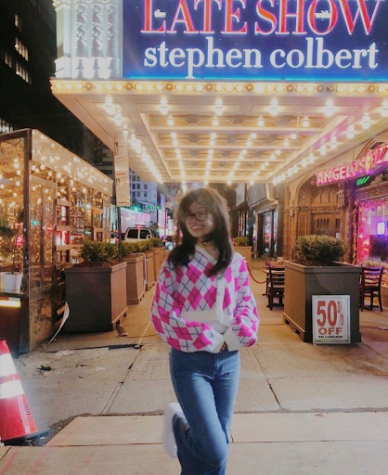 build their relationship with sustainable fashion while supporting both local and national issues. 
As our world has grown to become more socially conscious, thrifting has become increasingly popular in our generation. Why? Many point to the importance of sustainability and the positive environmental impact thrifting has in comparison to fast fashion, as well as how fashion-forward vintage-shopping and thrifting are. 
McKee, who recognizes shopping second-hand as a lifestyle, said, "Some people might think it's trendy to go thrifting but for me, it's more of a choice. You choose to purchase clothing ethically rather than buying something new."
In addition to the environmental and creative benefits to thrifting, McKee views Continental Thrift as a learning opportunity. 
"In MGI, we do this cool project where we take a product and research everything about the ethics of the product," said Mckee. "And that's how our [store] really is about educating. One thing that's really important about the thrift store to me is how we can take this model and spread it to other high schools." 
The Human Rights Club thrift store, which is 100% student-run, aims to combine the values of environmental justice with creative expression. Fashion is such an important way to represent your identity and original style, so what better way to do so than finding pieces that no one else will have? An added bonus to shopping consciously are the low price tags of one-of-a-kind pieces compared to buying something brand-new. 
Junior and Vice President Sophia Zar acknowledged how the shop is unique to LFHS; most schools don't have their very own thrift store.
"It's really important to have an easy opportunity to buy second hand, especially at a school like LFHS where it might be easier for people to purchase new and in-trend clothing," Zar said.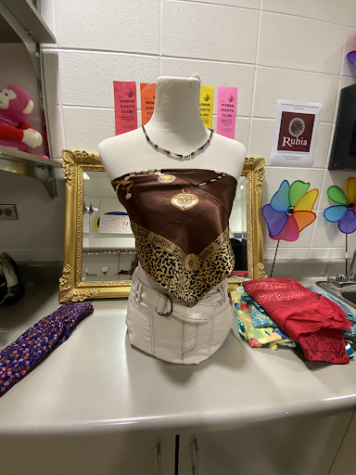 This month, the Human Rights Club will be donating all profits made to local organization Paws4Patrick, in honor of National Suicide Prevention Month.
Continental Thrift will officially open on Thursday, September 8th during all lunches. Prices for clothing and accessories range from $1-$10.
If you're looking to add any pieces to your back-to-school wardrobe, cleaning out your closet, or discovering the joys of thrifting, stop in the thrift store to shop consciously and find something unique!