Representation matters: Clapping back to the #NotMyAriel hate
For as long as I can remember, I've loved The Little Mermaid. Whenever my sister and I put on the Disney throwbacks playlist in the car, Part of Your World will definitely be on "the queue." 
Naturally, I was ecstatic when I heard that a live-action The Little Mermaid adaptation was in the works.  
But the excitement only lasted for a short period of time. 
I was devastated–and enraged–when I heard about the backlash, racism, and pure hatred actress Halle Bailey faced after the announcement of her casting as Ariel. 
After the teaser was released, racist cynics dragged Disney and Bailey, claiming that Ariel shouldn't be Black. Some even went to such lengths by creating an altered version of the trailer that replaced Bailey–who they nicknamed a "woke actress"–with a White woman.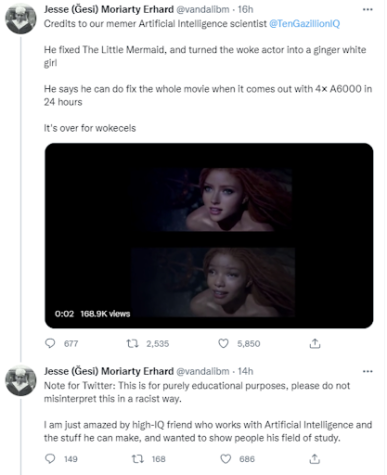 Some claim Bailey "doesn't look like Ariel" or "her casting doesn't align with the 1989 version," but she couldn't be more fit for the role. Her work in Grown-ish and Chloe X Halle–a band with her sister Chlöe Bailey–show her undeniable acting talent and vocal range.
According to CNN, people have argued several invalid claims to "justify" why Bailey shouldn't play Ariel. 
For example, because mermaids are "European" mythological creatures, Ariel should be White. 
Besides the fact that not all Europeans are White, throughout history, mermaid legends have appeared in cultures worldwide. Dating back to 1000 BC, one of the oldest folktales existed in Syria: the specific legend is about Atargatis, the goddess, who transformed into a fish upon diving into a lake.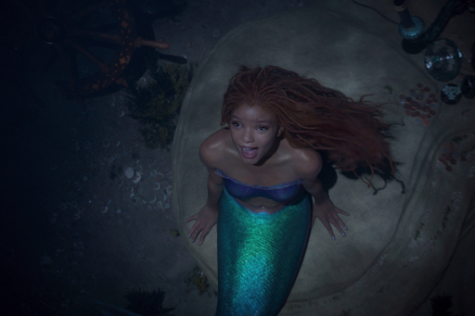 Whether or not mermaid legends "originated" in Europe, claims that the remake lacks "historical accuracy" are absurd because mermaids are fictional. It's time we acknowledge these claims for what they are: racist and alienating. 
Aside from Rachel Zegler–who will play Snow White in the upcoming Snow White and the Seven Dwarfs adaptation–Bailey will be the first woman of color to play a previously White role.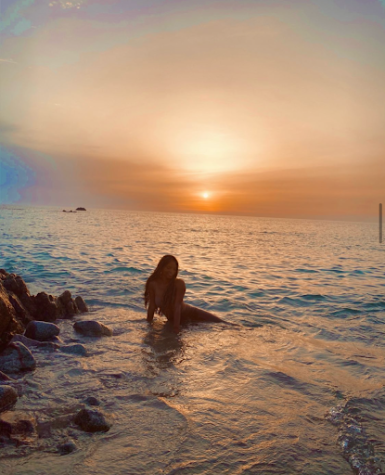 But her casting in the remake does more than include diverse representation. It finally allows Black girls–and all people of color–to picture themselves in the "princess narrative." 
Given Disney's influence within the film industry, this catalyzes future casting of people of color as lead roles because directors and producers will be encouraged to follow suit. 
Why does this matter? Bailey's portrayal is a step towards ending the harmful cycle that normalizes western beauty standards in princesses–and idolized characters in general: the hourglass body shape, flat stomach, and fair skin.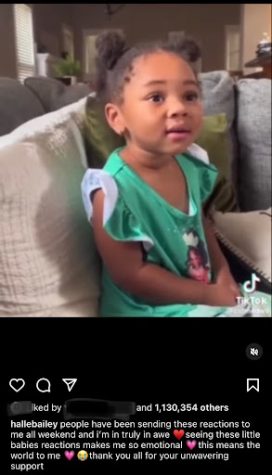 Despite the infuriating hate, the reactions of young Black girls to the teaser trailer offer a powerful counteract and reinforce how important Bailey's casting is.
Bailey's portrayal is bigger than a princess who "lives under the sea." 
So upon The Little Mermaid's debut in May 2023, when you have the opportunity to watch the film, I encourage you to think about the pure joy from the reaction videos–that will make you shed a tear–and the positive impact this movie will have not just on the Black community, but on our younger generation.