Who Did It Best? Local Pizza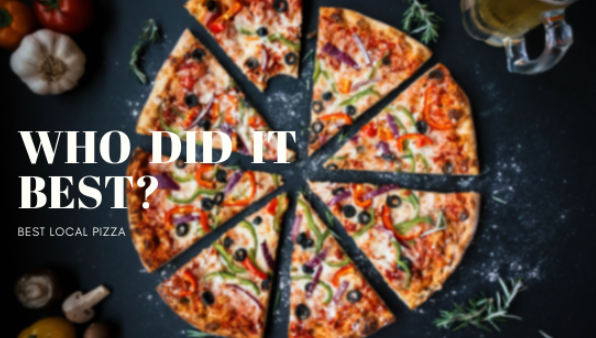 Hang on for a minute...we're trying to find some more stories you might like.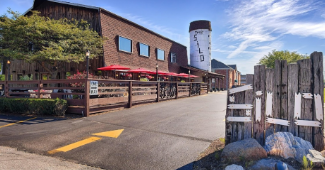 The Silo
625 Rockland Rd, Lake Bluff, IL 60044
"I love their deep dish. It has a lot of tomatoes, but if you get extra cheese, it's the best." Senior Molly Burgener

"The deep dish there is really deep. There's a lot of pizza in the deep dish. It's a lot of bang for my buck." Junior Sam Mosbarger

"Best deep dish with extra sauce and Italian beef with ranch in town. Best ranch ever. I have been going there since I was born and I will never stop." Senior Caroline Murphy

"It's dank. Pure gold. The pizza tastes like heaven. Nothing beats it." Junior Madeleine Arch

"Brings tears to my eyes. I never feel the same after I eat a good ol' warm slice of Silo pizza." Junior Luke Landis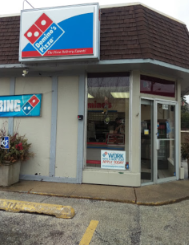 Domino's
9 Prairie Ave Ste B, Highwood, IL 60040
"

It's so good. I don't know why people don't like it. The garlic adds so much to the pizza. They also have a great variety of sides to order from. What's even better than their pizza? The lava cakes. Or the cinnamon twists." Junior Megan Lewis

"I like Domino's because I get constant updates on the status of my pizza." Junior Jonathon Snellback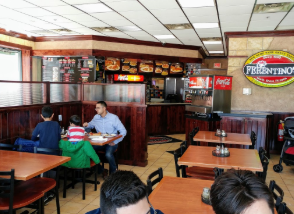 Ferentino's Pizzeria
842 N Western Ave, Lake Forest, IL 60045
"I like everything at Ferentino's. They have a ton of options to choose from. I go there with my team a lot and it satisfies everyone's cravings." Senior Ava Manelis

"It's really good. It comes super fast. There's not too much sauce on the pizza, which is good." Senior Marley Heitman

"I like Ferentino's because of the dough they use. Every time I go there they never upset me." Sophomore Tshaq

"When I get my pizza from Ferentinos, it is always ready on time, cooked to perfection, and it has the perfect ratio of sauce to cheese to toppings, it's just always a positive experience whenever you order from Ferentino's." Junior Annie Kelly

"I LOVE their pan pizza. It's amazing. Great sauce. I love the sauce. I always get it to-go. It comes pretty fast." Mrs. Nelson

"It's just good pizza. The simplicity of their pizza is why I go there." Junior Blair Flavin

"The sauce makes the pizza. It adds the extra zing that I look for." Junior Michael Hartmann

"Their cheese to sauce ratio is really good." Senior Honor Thomas

"They have really good garlic bread. The pizza is always consistent and you get your money's worth." Junior Kerrigan Weston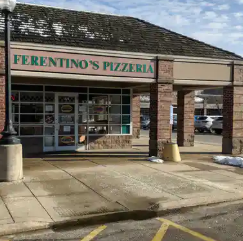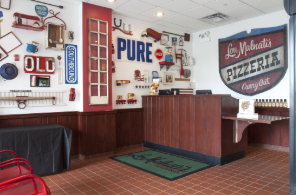 Lou Malnati's
840 S Waukegan Rd, Lake Forest, IL 60045
"The pizza fills you up easily. They also have great service there. The wait is kind of long, but it's worth it." Senior AJ Shaw

"Their deep dish is really good. You get a good amount of pizza for a good price." Junior Kernan Lynch

"I love the crust. It's sort of a long wait, but it's worth it and the build-up is exciting." Junior Claudia Delhey

"I love their thin crust as well as their deep dish. Their personal pizzas are also nice. Their crust is very tasty." Senior Grace Gescheidle

"I like their cheese pizza. The crust is really good. It's super crunchy, which I love. They have great lasagna." Junior Ellie Pierce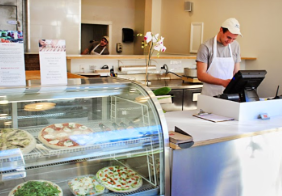 Bake425
268 E Deerpath Rd, Lake Forest, IL 60045
"I like it because you get to pick exactly how you want your pizza. It is is also very fresh, and it seems less processed than other pizza restaurants. It only takes a few minutes for them to prepare it, and all you need to do is pick it up when you are ready! The workers are also very nice!" Junior Katherine Graham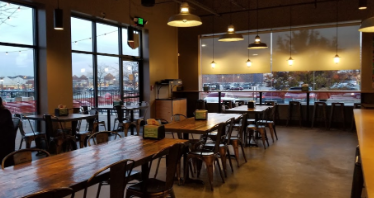 MOD Pizza
701 Des Plaines River Trail #364, Vernon Hills, IL 60061
"SO good. Well, first of all, the food is amazing. Right as you walk in, everyone is so friendly and always asks how you are. There are a bunch of different options. Big pizzas, small pizzas, lots of salads and toppings. Great place overall. I love Mod." Junior Molly Fisher

"One of my favorite parts of MOD is the atmosphere. Not only are their workers super nice, but their environment is just fun and relaxed. I also love all the options they have for pizzas. I can change my order every time." Junior Oliva Witte

"I like how you're given the freedom to put what you want on your pizza. It's always cooked the perfect amount. The service is really quick and the environment is very welcoming and the people there are very nice." Junior Chase Breidenbach 

"I love being able to personalize my own pizza and I love the atmosphere! It's the perfect place to go with friends." Sophomore Louise Brickman

"The cheese and crust are very divine and crisp." Junior Cam Hurt

"I like Chipotle-like assembly line so that you can pick exactly what you want on your pizza with multiple toppings." Junior Heidi Schoeller

"I like the size of the pizza and how you can customize it. I can choose what I want and I can see them making it right in front of me." Sophomore Maggie Volpe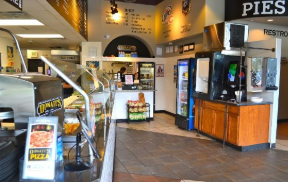 Donati's Pizza
205 Waukegan Rd, Lake Bluff, IL 60044
"Donati's is my favorite because they have a big variety of toppings and different types of pizza. I like their deep dish and flatbread. There are so many options for other types of great food too, like paninis." Sophomore Tommy McCarthy

"I like Donati's because it's super convenient and there are so many options to choose from. Their pizza is underrated." Junior Stefan Marinic

"In the rivalry for local dominance between Donati's and Ferentino's, Donati's takes the cake 9 times out of 10. The cheese-sauce ratio is perfect, though the pizza is occasionally overspiced." Junior Will Elliott

"I like that Donati's is run by a Lake Forest High School graduate. It is a staple of the community. The football coaches order sandwiches from them every Friday during the football season." Mr. Johnson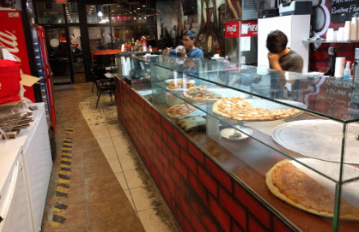 New York Slices
1843 2nd St, Highland Park, IL 60035
"The slices are huge and pretty cheap. I like the pizza with the pasta on it because it's unique and so yummy. I also love the toppings that are on the tables that you can put on your pizza." Senior Lindsay Adams

"Inexpensive good pizza. You can go there with family and friends and you get your food so fast." Senior Keaton Wilhelm

"I really like the pasta pizza. The garlic knots are pretty top-notch." Junior Avery Ellis

"The prices are really good, it's not very expensive. I like their pepperoni pizza. They also deliver to Lake Bluff, even though they are in Highland Park." Junior Finola Summerville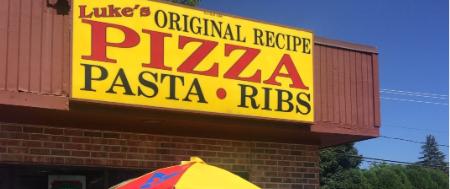 Luke's
203 Waukegan Rd, Lake Bluff, IL 60044
"I always would go there after football and just eat as much food as possible. It's a really friendly atmosphere and not very expensive." Senior Matthew Garrigan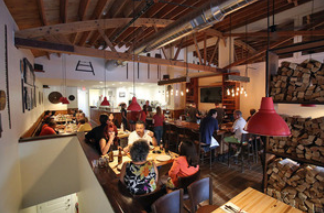 Pizzeria Deville
404 N Milwaukee Ave, Libertyville, IL 60048
"Everything's homemade. Homemade crust, homemade sauce. Brick fired. It's just amazing." Junior Wilson Irvin
Watch a review of Pizzeria Deville on "The Dish"!
https://theforestscout.com/22046/watch-it/videos/the-dish-pizzeria-deville/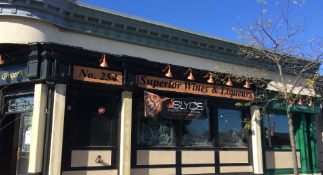 Slyce
254 Green Bay Rd, Highwood, IL 60040
"I think they have a very nice crust that's thin and crispy and chewy. I usually get take out, which is nice and convenient." Mrs. Nawor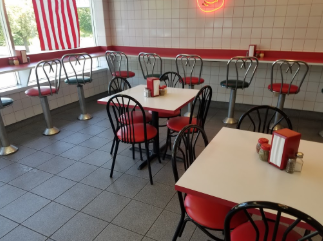 Il forno Pizzeria
496 Old Elm Rd, Highland Park, IL 60035
"Ilforno has the best thin crust pizza in LF by far!" Senior Catherine Pasquella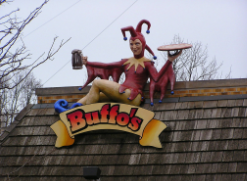 Buffos
431 Sheridan Rd, Highwood, IL 60040
"It's the perfect balance between cheesiness, sauce, and crust. They really know what they're doing." Junior Caroline Hayes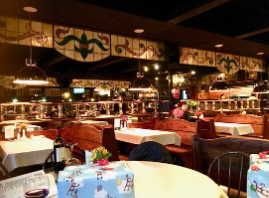 Barnaby's Pizza
960 Skokie Blvd, Northbrook, IL 60062
"I like Barnaby's because the crust is super buttery and melts in your mouth." Junior Brandlein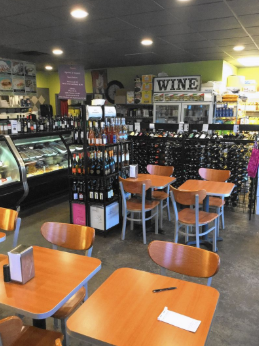 Bontà Pizzeria and Restaurant
430 Milwaukee Ave, Lincolnshire, IL 60069
"The pizza cooked in 90 seconds and it was the perfect amount of sauce and cheese. The people working there were super nice and accommodating to everyone in the restaurant." Junior Luke Davis
Watch a review of Bontà Pizzeria and Restaurant on "The Dish"!
https://theforestscout.com/22689/carousel-stories/the-dish-bonta-pizzeria-and-restaurant/
Thank you for reading this week's Who Did It Best on Lake Forest High School's favorite restaurants in the area. Check back every Monday for a new Who Did It Best!
About the Writer
CC Carter, Staff Writer
CC Carter is a junior at Lake Forest High School who is an enthusiastic member of the tennis and soccer teams. Outside of school, she enjoys fashion, listening...