Teacher Feature: We'll Be Singing When We're Winning- A Narrative Playlist of Cubs Fandom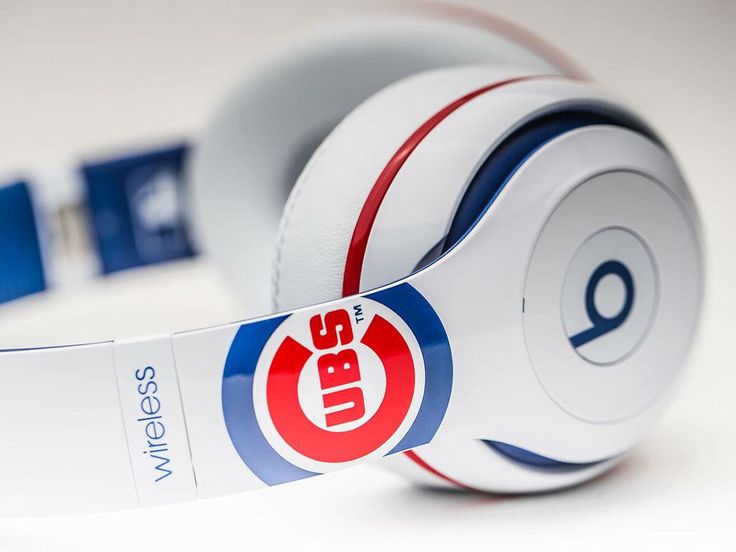 John Wanninger
October 28, 2016
To listen to Mr. Wanninger's playlist in its entirety, click here.
I'm a lifelong Cubs fan. My parents blessed/cursed me with that trait.  Being a Cubs fan most years means either having faith in the face of great odds or clinging to something you probably should have thrown out.  (Side note: This story is not meant for the fair-weather Cubs fans that Mr. Del Fava eloquently addressed recently.)  Anyway, being a Cubs fan means that I believe in the impossible, that I believe in miracles, that I believe I can fly (1).  It also means that sometimes I find myself saying aloud to the Cubs game on TV, "I need to stop caring so much, but you just keep me hanging on" (2).  So despite it all, I just tell myself, "Don't stop believing" (3) and that it's going to happen some day.
Inevitably, as all Cubs fans know, someone will end up saying, "We'll get 'em next year," but in those moments I always think to myself, "Promises, promises–old, tired, worn out, second hand sentences" (4), and I fall into despair.  But wait! Then we start winning some games, and all of a sudden we find ourselves rising up to the challenge of our rival (5).  Could this be the year? It might be! It could be! Nope. And once again, I'm just let down and hanging around, crushed like a bug in the ground (6).  And the cycle continues: One week I'm thinking "I'm on top of the world, and I've been dreaming of this since a child!" (7), and then a week later I've fallen back into the familiar Cubs fan motto of "Heaven knows I'm miserable now" (8).  Some days the whole thing feels like a lost cause, (9) but something in me won't let me give up, and I find myself working my way back (10) to the Cubs.  Because if one thing defines a Cubs fan, it's that we won't back down (11).  So I push away my sorrow and tell myself, "You gotta be hard, you gotta be tough, you gotta be stronger" (12), and then I'm back to full fan mode, still standing better than I ever did (13).
The beginning of this year felt different though.  First, it seemed like fans had decided to cast away all talk of goats and curses.  We realized, quite simply, that superstition ain't the way (14).  As the new season started, we felt, finally, that our long, cold, lonely winter might be coming to an end, and we were finally able to think, "Here comes the sun" (15).  From the get-go, fans were already declaring that the Cubs were going the distance (16) this year.  Like a singalong congregation, we were spiritually and collectively ready to be moving on up now, getting out of the darkness (17).
As the spring moved on, we just wouldn't be defeated (18).  Our record kept improving, and I just thought, "We don't stop for no one." (19).  Like literally, nothing can stop us now (20).  With every team we faced and every series we won, it became more and more true that you can't touch this team (21). No matter the opponent, it seemed like no mountain was high enough (22) to keep us from our goal of getting to the World Series.  The Cubs seemed like an all-powerful force, and all we needed to do was keep on with the force–don't stop (23).  Don't stop winning. Don't stop reaching for that goal.  Don't stop thinking about tomorrow (24).
But we did hit some roadblocks.  The month before the All-Star Break was brutal, and though we never came close to dropping out of first place, it looked for a minute like we were collapsing.  Cubs fans were ready for the old cycle to begin again. But Joe Maddon and the team just buckled down. "Never surrender," (25) they said.  And they didn't.  They roared back in the second half of the season harder, better, faster, stronger (26) than before.  We cast those temporary doubts aside. We knew that there have been so many things that held us down, but now it looks like things are finally coming around (27).  I found myself talking to the TV again, but this time I was yelling, "You can't, you won't, and you don't stop!" (28).  This thing seemed like sure shot.
So we all know what has happened in the past few weeks.  The Cubs clinched the division early in September.  Then they clinched home field advantage.  Then they won the first rounds of the playoffs.  The time had come to galvanize (29) the fans and claim that which had eluded us for 71 years: the National League Pennant. But even that quest had obstacles, as all great quests do.  A couple of bad losses in this series made some people panic.  But more than ever before, this team, like the generations of Cubs fans before, gets knocked down, but they get up again (30). So just when people are sinking, Rizzo or Russell or Baez or Hendricks will stand up and declare, "I am Superman, and I can do anything" (31). And so, on a beautifully cold night last Saturday, I sat in the upper deck of Wrigley Field between home and third and watched it happen. Finally it's happened to me, right in front of my face–my feelings can't describe it (32).  I hugged my friends, I high-fived strangers, I cried some tears of joy and release, and I quietly thought, "It's a beautiful day" (33).
Cubs fans have a collective feeling right now that we have never felt before, combined with the collective memories of everyone who has waited for this.  At this moment, the rickety rollercoaster of despair seems like a thing of the past.  Everything is looking up, and very soon, we all hope, this is going to be the best day of my life (34).
But we are Cubs fans. No matter what happens over the next few days, we will soldier on. If we end up having to say, "Maybe next year," we'll be slightly more ok with it than in years past. Right now, however, this team, these players, this manager–they have an opportunity that no one has had in our lifetimes.  They can be heroes, forever and ever (35).
"I Believe I Can Fly" – R. Kelly

"You Keep Me Hangin' On" – The Supremes

"Don't Stop Believin'" – Journey

"Disappointed" – Public Image Ltd.

"Eye of the Tiger" – Survivor

"Let Down" – Radiohead

"On Top of the World" – Imagine Dragons

"Heaven Knows I'm Miserable Now" – The Smiths

"Lost Cause" – Beck

"Working My Way Back to You" – The Spinners

"Tubthumping" – Chumbawamba

"You Gotta Be" – Des'ree

"I'm Still Standing" – Elton John

"Superstition" – Stevie Wonder

"Here Comes The Sun" – The Beatles

"The Distance" – Cake

"Movin' On Up" – Primal Scream

"We Just Won't Be Defeated" – The Go! Team

"We Don't Stop" – Kaskade

"Nothing's Gonna Stop Us Now" – Starship

"U Can't Touch This" – MC Hammer

"Ain't No Mountain High Enough" – Marvin Gaye, Tammi Terrell

"Don't Stop 'Til You Get Enough" – Michael Jackson

"Don't Stop" – Fleetwood Mac

"Never Surrender" – Corey Hart

"Harder Better Faster Stronger" – Daft Punk

"Ain't No Stoppin' Us Now" – McFadden & Whitehead

"Sure Shot" – Beastie Boys

"Galvanize" – The Chemical Brothers

"Tubthumping" – Chumbawamba

"Superman" – R.E.M.

"Finally" – CeCe Peniston

"Beautiful Day" – U2

"Best Day Of My Life" – American Authors

"Heroes" – David Bowie