Scouts Gear Up For Championship Season With Conference Rivalries, Senior Night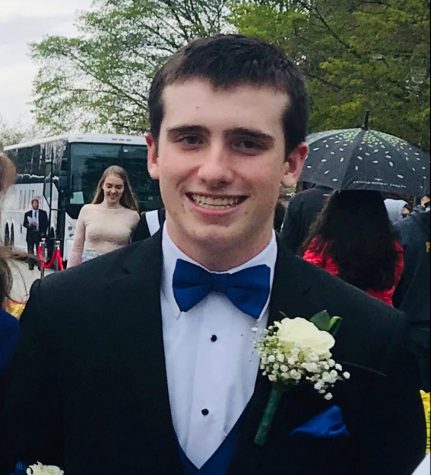 Since last time, Girls Swimming has faced an end-of-regular-season gauntlet, with a larger and louder environment in the LFHS Aquatic Center for both.
The team faced and took down rival Libertyville in a Senior Night celebration, and closed out the regular season against a predictably giant Stevenson Patriots team.
Regardless of all of this, Varsity head coach Carolyn Grevers assured after the Stevenson meet that the focuses still remained tightened on the upcoming championship season throughout the run of meets.
"We came into this really focusing on racing and speedwork, and they did a really good job with that today," Grevers said. "It was not going to be about winning every race against Stevenson, but more about knowing where our gameplan is as we start to taper and rest for the end of the season."
Even though swimming is defined by focus and repetition to get rewarded at the end, it didn't stop the Scouts from having great performances last Thursday against Stevenson.
"It was really good to see Kendra [Joachim] finally go :59 in the 100 fly. That was the first time she's broken through on that one," Grevers said. "Also Ashley [Updike] going :24 in her 50 free, which was the first time ever in-season."
Those notable performances stretched to younger swimmers as well, shining light on a bright, sustainable future for Scouts swimming.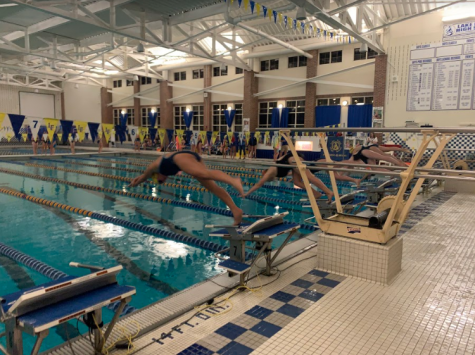 "Lili Sandor (freshman) did outstanding in her IM and 100 breastroke. Emma Darling in the 100 back as well — she did a nice job backing up Ashley. We are seeing things from across the board, freshman to seniors. It's been great watching them climb their way on how they race and doing it consistently," Grevers said.
Teammates reflect this excitement as well. "It will be cool to continue to follow this team after I graduate because I believe they will just continue to grow and get even faster," senior Julia Tanna said.
The meet two weeks back against the Libertyville Wildcats granted the annual Senior Night celebration, as senior swimmers and divers are honored after a few races, and prior to the start of the dive meet.
This calls for reflection from seniors, who see the end of their time with a community they dedicate a lot of their time to as students.
"Some people may think that swimming boring because all we do is swim back and forth across the pool, but when you have a team like ours right next to you the whole way through, it becomes way more," Tanna said. "I think about a group of amazing girls who stick together through the good times and the bad ones. We spend so much time together and it is never a dull moment, whether it be racing our best, or laughing and making jokes to help everyone stay positive during a set."
Being a senior imposes a position of leadership, and the Scouts in that position this year harnessed it as a great opportunity of which to take advantage.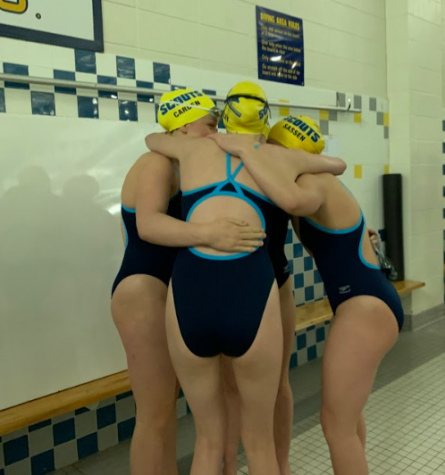 "It's been really fun to help develop and maintain team excitement and organization throughout the season," Senior captain Catherine Terkildsen said. "Since the other captains and I have been working together really well, it's manifested into a great team dynamic that is going to be very exciting to see as we head into champ season."
On the coaching side of things, the seniors come as great assistance to team development.
"They have incredible positive attitudes, and those are very helpful to help underclassmen overcome nerves and lack of experience," JV coach Cindy Dell said. "They are great mentors, great leaders, have awesome work ethic, and lead by example."
The tone set by the seniors doesn't take to long to permeate the culture of the team, and the coaches see this as especially valuable at this time in the season.
"It's also nice for our senior class to have the support of the underclassmen as we go into the championship meets because everyone has worked hard throughout the season. All that hard work will pay off especially considering the support of teammates," Dell said.
The grind of the regular season tapers off as swimmers prepare for their last races. The JV Invite will be hosted by the Scouts on Saturday, followed by NSC Conference at Stevenson next week. With changes in focus mentally, the focus also changes in the water.
"Right now it is all about consistency," Varsity coach Carolyn Grevers said. "Now that we have been focusing the racing and speedwork, the next step for championship season is hoping we can see consistency in practice over and over."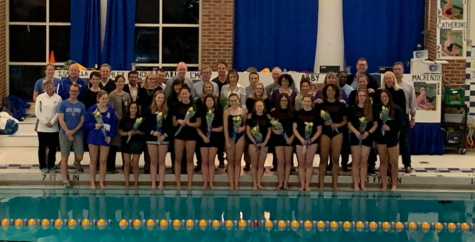 About the Contributor
Joey Goodsir, Editor-In-Chief
Although Joey is astounded it is his senior year, he is excited to be writing and editing at The Forest Scout for a second year - this time as an Editor-in-Chief....