TFS Math Corner: Earn EXTRA CREDIT in your Math class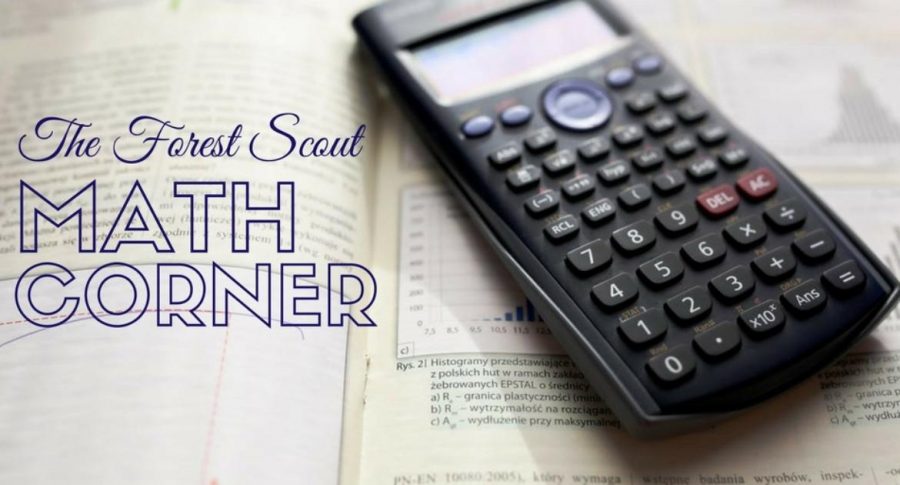 Thank you to everyone who participated in the second edition of the Forest Scout Math Problems from the 2nd period Advanced Math Problem Solving class! The winners were JonMark Pintas & Christophe Wettermann!! Congratulations to the winners and good luck to everyone competing next week!
Remember, if you win, you can receive extra credit from your math teacher!
Submit your answers to: https://goo.gl/forms/oIZ8xYw5da0HVkLs1 and follow our Instagram: @tfsmathcorner!
Note: Work shown is no longer required on the answer submission.
"Easy" Problem:
"Moderate" Problem:
"Hard" Problem:
Last week's answers:
About the Writer
Ghost, Author
Ghost is a section of The Forest Scout that chooses to publish material anonymously in order to increase the depth of their investigative reporting. Ghost...