Outfit Of The Week Two Years Later
Take a look at Zoe Frentzas and how her style has changed in the past two years
Returning with us, Junior Zoe Frentzas proves that some looks never go out of style. Her Zara jeans with a white Edikted crop top reflect a similar look to her freshman year outfit. She updated the look by swapping her skinny jeans for straight leg jeans. She also rocks a fun pair of Golden Goose hightops, with pink laces.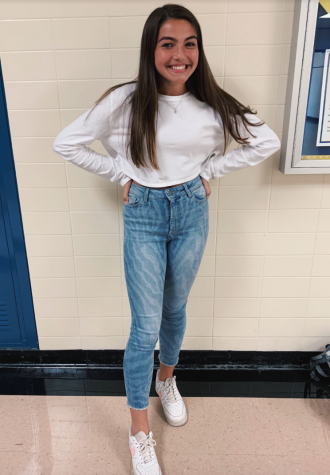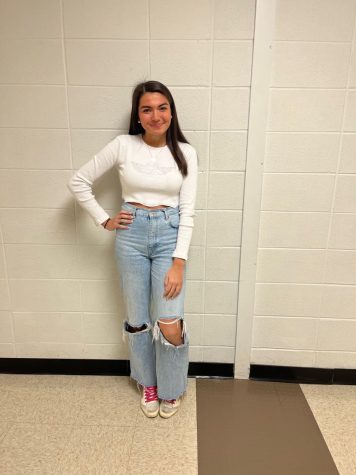 Who do you look to for style inspiration?
 "Someone I look to for style inspiration is Emma Macdonald." 
What would you say your go-to look is?
"My go to look is jeans (usually the Zara ones I'm wearing in the photo) and a graphic tee or sweater."
How would you describe your style?
"I would still describe my style as casual streetwear, but definitely still have outfits that are more put together."