A Very Merry Frat Boy X-Mas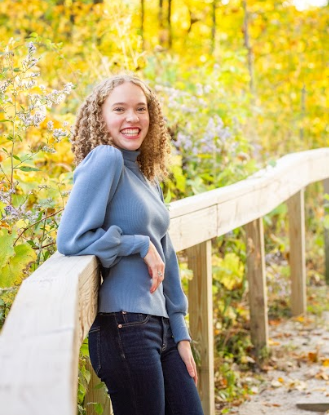 When you think of Christmas movies, Die Hard is probably not one of the first movies to pop into your head. However, that doesn't mean that it doesn't deserve a spot with classics such as Elf, A Christmas Story, and Home Alone. 
Despite what Saige says, Although it is unconventional, Die Hard is an amazing Christmas movie 
Saige and I created this criteria for what constitutes a movie as a Christmas movie.  
A theme of family 

A happy Christmas-esque ending

Some element of fantasy (miracles, magic, etc.)

Christmas items (snow, Santa, etc.)
Die Hard has all of these! 
First, John McClain (Bruce Willis) has to save his wife when German terrorists hold her work Christmas party hostage. He also hasn't seen his kids in a while because he's a New York cop (which he makes a hallmark of his personality), so he heads to LA to see them, even though he and his wife are having issues. 
Second, the ending is very happy for John McClain and his wife because he saves her and the party guests from the terrorists, prompting her to fall in love with him all over again. 
Third, it is a miracle that John is able to survive and save everyone at the party. In reality, no one that was in the building that night should've survived. 
Finally, while the movie doesn't totally scream Christmas, there are little whispers of the holiday throughout the film. Featured in the soundtrack are tons of Christmas songs like Ode to Joy and Winter Wonderland. Also, John McClain's wife's name is Holly. That is literally the name of my Elf on the Shelf. 
Most people I have talked to have agreed with me that Die Hard should be considered a Christmas move.  
"Die Hard is like Home Alone in a way where a guy sets up traps to stop some thieves from ruining Christmas," sophomore Ryder Gamrath said. "It also takes place on Christmas Eve in a fancy Hallmark-esque building."
Junior Vince Boberski wholeheartedly agrees with Gamrath. 
"Saige would like to tell you that Die Hard is not a Christmas movie because it doesn't have any of the 'themes of a Christmas movie,'" he said. "In fact, John McClane does everything he does out of LOVE for his family, the police officer who believes him and encourages him throughout the movie exemplifies GOODWILL TOWARDS MEN, and the villain is the disrupter of PEACE ON EARTH." 
"Not to mention, more of it actually takes place on Christmas than It's A Wonderful Life." 
As validated by Gamrath and Boberski, Die Hard passes the criteria with flying colors. With everything from a love story to a Christmas miracle, it should absolutely be considered a Christmas movie.
With this overwhelming evidence, I think that it is safe to say that despite what Saige wants, Die Hard is permanently a part of society's Christmas traditions. And, honestly, it's for the best.
So, next time you're looking for a move on a snowy day in late December, I encourage you to turn on Die Hard for an authentic holiday experience.
Is "Die Hard" a Christmas movie?
Sorry, there was an error loading this poll.