Adele's "30": A ranking 6 years in the making
On November 19th, Adele released her first studio album since 2015, titled "30."  While Taylor Swift and ABBA have been breaking records with their recent albums over the last few weeks, Adele has blown them all out of the water.  
In October, Adele released "Easy On Me," her first single off the album, and it broke streaming records with over 24 million listens in one day.  
After six years of musical silence, it's important to note that Adele is singing from a brand new perspective.  Since her last album, the songstress has gone through a divorce with non-profit CEO Simon Konecki and embarked on a weight loss journey in which she has lost over 100 pounds.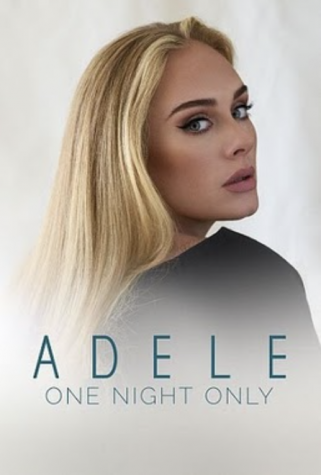 Many people view this album as containing the same type of "break-up" anthems we have seen in "19," "21," and "25."  However, during the recent CBS special, "Adele One Night Only," she told Oprah that this isn't just any breakup album.  Sure, it's about her divorce, but she describes it as her side of the story, dedicated to her son, Angelo, for when he is old enough to understand her separation from Konecki.   Ultimately, the purpose is to show Angelo and her fans what she went through in the context of her divorce and journey to self-love without explicitly having a conversation.
Though this is the perspective from which Adele wrote, there is always room for interpretation from all of her listeners.  When I began writing this review, I was listening to the album for the 9th time in 24 hours.  That being said, and with well over 30 listens (no, I am not exaggerating) under my belt, I have confidently determined my rankings of 11 of the 12 songs, excluding any bonus tracks, as well as the album's 3rd track, "My Little Love."
"My Little Love" is being excluded for the sole fact that it's too personal to rank.  The song is gorgeous, but seeing as it contains real audio of the songstress explaining her divorce to her young son, I think it's just impossible to place anywhere in the rankings.
She sings, "I'm holding on (barely) / Mama's got a lot to learn (it's heavy) / I'm holding on (catch me) / Mama's got a lot to learn (teach me)."
This is a very personal message to her son, as she calls out to him for help improving herself.  It's moments like these that make it hard to rank. I don't think that this song was intended for her fans as much as it was for her son.  
Now that that's cleared up, welcome to Adele's "30" ranked.  
11. Cry Your Heart Out
Putting any of these tracks in last place makes me sick to my stomach, but one had to take the spot.  Let me be clear: putting "Cry Your Heart Out" in 11th place does NOT mean it is a bad song.  There is not a single song on this album that failed my expectations.
This track is one of the more upbeat ones on "30," but just not my favorite.  It has almost a reggae background music vibe, but something about the autotune-sounding melody with the repeating "Cry your heart out" line throws me off because, to me, it doesn't scream her style of music.  I know, I know, most of her songs are very slow, but I can't help but feel this one doesn't exactly hold up to even her most upbeat songs.
However, it does contain some more heartfelt lines in the verses such as, "I have nothing to feel no more / I can't even cry / When will I begin to feel like me again? / I'm hanging by a thread," which allow its true meaning to shine through.
I like this song, and I think the concept of crying your heart out is something many of us can relate to.  However, if I were to choose any of the more lively songs off the album, this probably wouldn't be my go-to. 
10. Easy on Me
I feel like I'm going to catch a lot of criticism for rating this song so low, but I'll get over it. Don't get me wrong; I think this song is fantastic.  Maybe it's just that it's been out for over a month, and I've listened to it exhaustively, but after hearing the rest of the tracks, it just doesn't measure up.
"Easy on Me" was the first single off of "30."  While I think the concept Adele encourages of going  "easy" on her, after making tough choices that are in her best interest, is worthy of applause, while I used to love this song, I don't listen to it as much as I have in the past.  
Don't get me wrong, the first verse, "There ain't no gold, in this river / That I've been washing my hands in forever / I know there is hope, in these waters / But I can't bring myself to swim / When I am drowning / In this silence, baby, let me in,"  is enough to get me to sing every time.  However, my choice of where to place this song was pretty simple, as I can scream sing it every once in a while, but by this point, I think it's been (understandably) overplayed.
In an interview with British Vogue, Adele said, "It's not like anyone's having a go at me, but it's like, I left the marriage. Be kind to me as well."  
I think this is admirable and something all fans and critics can respect, as it shows just how much of her emotions go into her music.
I also admire her music video for this track and how much thought went into it.  She begins by saying goodbye to the house where she filmed the music video for "Hello."  I find this symbolism intriguing, as it represents her almost saying goodbye to an era, depicting her as a renewed person.
However, ultimately, this song just falls short to others such as "Love is a Game," and "Hold On."  With many songs on her album, there is no way I can get tired of them.  However, while "Easy On Me" is great and all, I don't find that it's a song I could have on repeat.
9. All Night Parking– interlude ft. Erroll Garner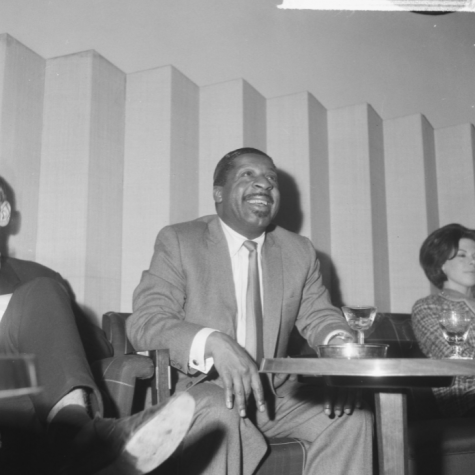 Typically, you wouldn't expect an interlude to contain much of anything.  However, being the genius she is, Adele included nothing worth omitting when she put together "30."  Rather than the average boring interlude of an inspirational speech, or instrumentals, Adele sampled renowned American jazz pianist Erroll Garner's "No More Shadows" and Joey Pecoraros's "Finding Parking."  This created something that's more of a pop style than you would expect from the "Someone Like You" artist.
Though it's different from most of her creations, the interlude is far from disappointing.  As Garner plays a beautiful, jazzed-up melody in the background, he is accompanied by a laid-back, soft beat and Adele's vocals.
She sings, "I don't know how / You got through to me / It's all happening so easily / It's so hard to digest / Usually I'm best on my own"
Adele seems to be referring to a new flame as she sings, a far cry from what she sings about in the rest of the album.  Perhaps this is a love letter to Rich Paul, whom she's been dating since early 2021.  
Lyrics such as, "Maybe it's the way you remind me of (where I come from) / Or how you make me feel beautiful (and then some)" suggest that this interlude alludes to Adele's first prospect of love after her divorce.
If this song had a bit more substance to it, I would have ranked it much higher.  However, though it is not your average interlude, it's still just a bit of a break from all the heartbreak to say "Hey, I have found love again, the album isn't just pure sadness."  The jazzed up vibe it has is a nice touch, but I don't think it can top many songs beyond this point.
8. Can I Get It
This song has a different optimistic feel compared to the rest of the upbeat portions of this album.  This gave me the vibe of the lust and anticipation of a relationship.  
Adele sings, "I have promised I will love you 'til the end of time / Through it all the good, the bad / The ugly, and divine / I will be the melody / the rhythm and your rhyme / All I want is for you to be mine."
This screams that all she wants is to be loved and will do anything for this love. The message of this song is something so many people can relate to, and to make it even better, the backbeats and whistling in the chorus would be enough to make anyone want to get up and dance.  This song is such an easy one to throw on no matter your mood and is a perfect lead-in to the piece of her album where she begins coming to realizations about herself and her relationships.
Though this song is ultimately upbeat and exciting, it does have some underlying themes that are tougher to acknowledge.  Included in this is the idea of doing anything for love that, while sweet, can ultimately harm a person.  I can't help but wonder if that may be the point of the melody, "Can I get it right now? / Can I get it right now? (let me, let me, just come and get it)."
This makes it seem like she is almost begging for love, putting everything she has in but getting nothing in return.   This underlying theme also makes it an unmatched lead-in to "I Drink Wine," a song about realizing how much she has changed herself for love.
I didn't originally think I would be rating this song so low, with its competition being "Strangers By Nature," and "Oh My God," I just felt that this song was the weakest.  We're reaching a point where the songs being ranked now are ones I could definitely have on repeat, but this one doesn't give me as much of a strengthening feeling as the ones to come.
7. Strangers By Nature
Upon my first listen to this opening track, I didn't think I would be rating it this high.  However, as I approached my 3rd or 4th listen, I realized that this song is the most beautiful opening to the album.  It is prolonged and heartfelt, but whimsical trills in the background suggest this sad, sappy tone is about to change.  
As the song progresses, it gets more and more intense, foreshadowing the nature of the album.  It begins very slowly but swells in the music, as well as the lyrics, "Will I ever get there? / Oh, I hope that someday / I'll learn / To nurture what I've done." imply that throughout her trials and triumphs in love, she has done a lot of growing and changing.  
Furthermore, I think the title itself is a direct allusion to her ex-husband.  It proposes that perhaps, they were never meant to be together.  However, the fact that they've become strangers by "nature" shows that they did not separate for reasons of unfaithfulness or anything aside from the natural course of their relationship.
As far as introducing the album, there is one line in this song that Adele speaks rather than sings, and I feel that it changes everything.
She says, "Alright then, I'm ready."
This sentence makes it seem like she has cleared the air through the song's lyrics and is now ready to sing through her truth and journey. 
I think the whimsical tones to this are great, I ranked it this low because I just think it's a true opener.  Some of the songs could be fine as singles, similar to "Easy On Me," but this song can only really make sense if it is put with the rest of the album.  Now, a lot of the songs in this album couldn't be shuffled very much if you are looking to maintain its storyline, but "Strangers By Nature" received a bit of a lower ranking because it is without a doubt the least versatile (while amazing) song on "30."
6. Oh My God
Let me just say, the first time I heard this song was walking through O'hare Airport at approximately 4:52 in the morning, and as the track hit its first melody, the title itself audibly slipped out of my mouth. Of course, I caught a few stares as I waited in line for a bagel, but for this masterpiece, it was so worth it. 
The song starts with a whimsical tune, but the underlying power is revealed as the first verse begins and the bass kicks in.  
My favorite part of the song is, "I'm a fool but they all think I'm blind / I'd rather be a fool than leave myself behind / I don't have to explain myself to you / I am a grown woman, and I do what I want to do."  This is one of the most memorable lines in the entire album; it's like a switch flips, and Adele's tone goes  from heartbroken and struggle-filled to powerful and dominant.  
Overall, after the deep sadness presented at the beginning of the album, "Oh My God" is so refreshing.   It is one of the first tracks where we see Adele's shifting attitude towards herself, as well as her relationships.
5. I Drink Wine
The moment I heard this song during her CBS special, I knew I would be hooked on the album.  
The opening line, "How can one become so bounded by choices that somebody else makes? / How can we both become a version of a person we don't even like?" has the power to make you do some reflecting.   I feel like it describes a very common feeling people find in any relationship–romantic or not–that is falling apart. So often, we all resort to trying to fix broken relationships, but this song acknowledges one that is too far gone and the process of accepting that.
My favorite part is the chorus, "I hope I learn to get over myself / stop trying to be somebody else / I just want to love you for free / everybody wants something from me / you just want me."  This part of the song makes me take a step back because when she is singing about the relationship itself, the music is slow and thoughtful, but by the time it reaches the chorus, she is exploding and seemingly blooming into self-awareness.  
I think many of us can relate to the feeling of losing ourselves in friendships or relationships, and I love that this song acknowledges and normalizes that.
4. Woman Like Me
The relaxed nature of "Woman Like Me" may not make it seem like a feminist anthem, but to me, that's exactly what it is.  This song has so much female empowerment behind its lyrics that many people may look past.
In this song, Adele focuses on a break-up, primarily the idea of recognizing a partner's lack of effort and showing them what they've lost.  The simple acoustic guitar and piano melodies don't give the song as much power as one might expect, but it forces you to listen to the lyrics.  It is in this song that I feel we find Adele at her most spiteful in the context of her divorce.  
She sings, "Complacency is the worst trait to have / Are you crazy? / You ain't never had, ain't never had a woman like me."
Adele acknowledges the lack of satisfaction her partner is feeling with her, but what they aren't seeing is that she is the best they will ever have.  Throughout the song, she repeats this chorus, emphasizing the extent to which her exes have left her frustrated over the fact that they could not understand what a unique love they had with Adele.  
I could listen to this song for hours, and its very modest power will never fail to amaze me.  
My favorite part of the song is, "It's where they make you feel powerful / That's why you think I make you feel small / But that's your projection, it's not my rejection."
I feel like that part is so important because it acknowledges the threat some men feel when in the presence of a strong woman.  It was a moment where I thought, "Someone had to say it," and I'm glad it was her.
3. Love is a Game
This is the last track on the album for a reason.  If you listen to "30" in order, you can hear Adele's entire story and personal journey play out.  "Love is a Game" is like a breath of fresh air after all the anguish portrayed throughout this masterpiece.  
Adele acknowledges that love can turn you into a fool, yet she also calls herself out for being said fool in the past.  However, this is not bitter as it is her final acceptance of how her love life has turned out. Instead, the track seems celebratory and begins with a very uplifting string melody.  As I listen to this song, I feel like I can just picture her on stage, hands thrown in the air, belting it without a care in the world.
She sings, "Love is a game / For fools to play / And I ain't fooling again (Fooling) / What a cruel thing (cruel thing) / To self-inflict that pain."
Adele implies here that she has once fallen fool to the pain love brings–I assume with her now ex-husband–and it seems like she's in near disbelief that she ever allowed that to happen.  However, at the end of the song, the strings return, the beat picks up even more, and Adele belts her final words of the album.
"I can love me / I can love again / I love me now like I loved him / I'm a fool for that."
This part of the track makes it most meaningful.  As the closing song to an entire story of her life the last six years and the journey she's taken, the album ends on an incredibly positive note and makes listeners feel as though they have just walked in her shoes for the entire 58 minutes and 15 seconds of "30."  
2. Hold on
The message of this song is something I think everyone needs to hear.  It begins with Adele singing, "Hold on / You are still strong / Love will soon come / Just hold on."  Maybe it's just me, but it gives me the vibes of a call from an angel or some type of spirit guide.  It's kind of like the essence of that tiny voice in the back of your head that keeps you moving forward.
She sings, "I swear to God I am such a mess / The harder that I try, I regress / I'm my own worst enemy / Right now, I truly hate being me."
I know personally, these lyrics are incredibly relatable.  I feel like everyone has a point in their lives where they are in a rut and can't seem to pull themselves out.  No matter what you try to do or say, nothing works, and you are just stuck feeling hopeless.  
This song perfectly encompasses these feelings, but as it progresses, a beat kicks in, and it's almost like the hypothetical light that shines through when you finally pull yourself out of a sad spell.  
As these beats begin to amp up the optimism, the chorus rings, "Just hold on (Hold on) / Let time be patient / You are still strong (You are still strong) / Let pain be gracious (Love will soon come)."  
As someone who has had a history of struggles with mental health, this song means a lot to me.  I think this song can make such a significant difference in the lives of those who cope through music–including myself–and it was such a perfect addition to an album about the trials and tribulations of loving yourself and others. 
1. To Be Loved
Aside from "My Little Love," this is arguably the most emotional track on the album and my personal favorite.  The entire 6 minutes and 44 seconds of this is nothing but a pure masterpiece, and for me, it will never get old.  It begins slow and seemingly shy, but I can hear the increase of passion in Adele's voice as it moves forward.
As the second to last track on the album, this song is the preamble to the final realization of self-love and acceptance of risks in love heard in "Love is a Game."  This track seems to be Adele owning up to her own mistakes in her marriage and revealing how she has grown through her divorce and faults in it.
This falls in contrast to "Woman Like Me," as all spite is gone, and she is simply telling it like it is.  This song is incredibly vulnerable, as Adele is just handing her emotions over love and growth out on a silver platter.  It reminds me of the "19" and "21" era, where songs such as "Take It All" and "Melt My Heart To Stone" acknowledge times she has fallen victim to the pain of relationships and ease with which someone can become a fool amid love or lust.
In the chorus, Adele sings, "To be loved, and loved at the highest count / Means to lose all the things I can't live without / Let it be known, that I will choose to lose, it's a sacrifice / But I can't live a lie / Let it be known / That I tried."
These lines are so real in that they acknowledge love as something that takes sacrifice and work to maintain.  However, when she sings about trying and letting it be known that she tried, she admits that sometimes, even putting your all into something isn't enough to hold it together.  Adele tried to save her marriage for her son, but as she sings, she "can't live a lie" and cannot force herself to stay in a situation that is causing her to lose her self-love and self-worth.
As if I didn't love the song enough, two days before the album was released, Adele released a video recording of "To Be Loved" from her couch.  The intimate setting, along with the apparent emotion she expresses as she sings, is enough to lock anyone into the beauty and depth behind this song.  
Fans have already started using Adele's new music in Tik Tok trends, and I have even seen it in a few commercials.  The impact of this album will undoubtedly go on for years–at least for me. In being conscious of the story this album holds, rumor has it (sorry, I had to) that Adele worked with Spotify to remove the shuffle button on her albums so that listeners will hear the tracks in the order they were written for.  
On Twitter, she wrote, "We don't create albums with so much care and thought into our tracklisting for no reason.  Our art tells a story, and our stories should be listened to as we intended" 
However, the most significant thing Adele fans everywhere are worried about is the potential for an upcoming tour.  After years of silence, and now especially with live music events returning, there is no doubt her shows will sell out no matter the venue.  Best believe my mom, and I will be first in line to get to a show as soon as we get the chance.