Veteran Local Administrator Hired by Lake Forest Schools as Interim Superintendent
Lake Forest Schools has hired an interim superintendent, filling a critical leadership role as the school districts ramp up their efforts to return to in-person learning.
On Monday, the District 67 and 115 Boards of Education unanimously approved the contract of Constance "Connie" Collins to serve as interim superintendent. 
Collins' first day with Lake Forest Schools is set for March 8, and she will serve as interim superintendent through the end of June.
Hazard, Young, Attea & Associates, the educational consulting firm that will lead the search for a permanent superintendent, says they expect to present six candidates for the job to both school boards on March 9. After a public forum with the finalists, which is scheduled for late March, a permanent selection is expected to be announced in early April.
Collins will fill the hole left by superintendent Mike Simeck, who announced in December that he would be resigning to take a similar position at Deerfield Public School District 109 in April.
A joint statement from Justin Engelland and David Lane — the presidents of the District 67 and 115 Boards of Education — stressed that Collins' job qualifications and experience as a school administrator in the area made her the right candidate to precede a permanent hire.
"Dr. Collins was selected for her consistent track record as a high-performing Lake County superintendent, depth of experience as a K-12 educator, financial acumen and management skills, and outstanding references," read the statement.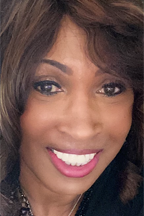 The Gary, Indiana, native was chosen over three other candidates by the Lake Forest school boards.
Collins brings extensive experience as a Chicago-area school leader to Lake Forest.
From 2010 until she retired in 2018, Collins served as the superintendent for Round Lake Area Schools, where she oversaw 7,300 students across five communities.
In 2018, Collins was named Lake County Superintendent of the Year and received the school administrator "Those Who Excel Award" award from the Illinois State Board of Education.
Prior to her tenure with Round Lake, Collins was the superintendent at Oak Park Elementary School District 97 for five years and Zion Elementary School District 6 for three years.
Since retiring, Collins has been an associate at Hazard, Young, Attea & Associates.
"I am thrilled to have this opportunity to work with two Districts that are so committed to developing the capacity, character, and confidence of each and every student," Collins said in the statement.
One of Collins' chief responsibilities will be expanding in-person learning and steering the hybrid model, which Lake Forest Schools has been operating under since the fall.
Students are now allowed to physically attend classes four days a week, and a recent survey from the Lake Forest Educators Association said that 80% of LFHS teachers plan to be in the building to provide in-person instruction after spring break.
According to the Pioneer Press, Collins will not be a candidate for the permanent superintendent role, as her formal retirement in 2018 makes her ineligible under state law.
In an interview with The Forest Scout in February, Simeck declined to elaborate on why he chose to leave in the middle of the school year.
Simeck will decamp for Deerfield to pursue what he called "a unique opportunity with a district that was looking for exactly my skill set."
"I really, really wanted to remain here and for this to be the last chapter in my career," Simeck said.
After more than eight years as the superintendent of Districts 67 and 115, Simeck's last day with the Lake Forest Schools is on March 31.