Five New Movies To Stream Over Winter Break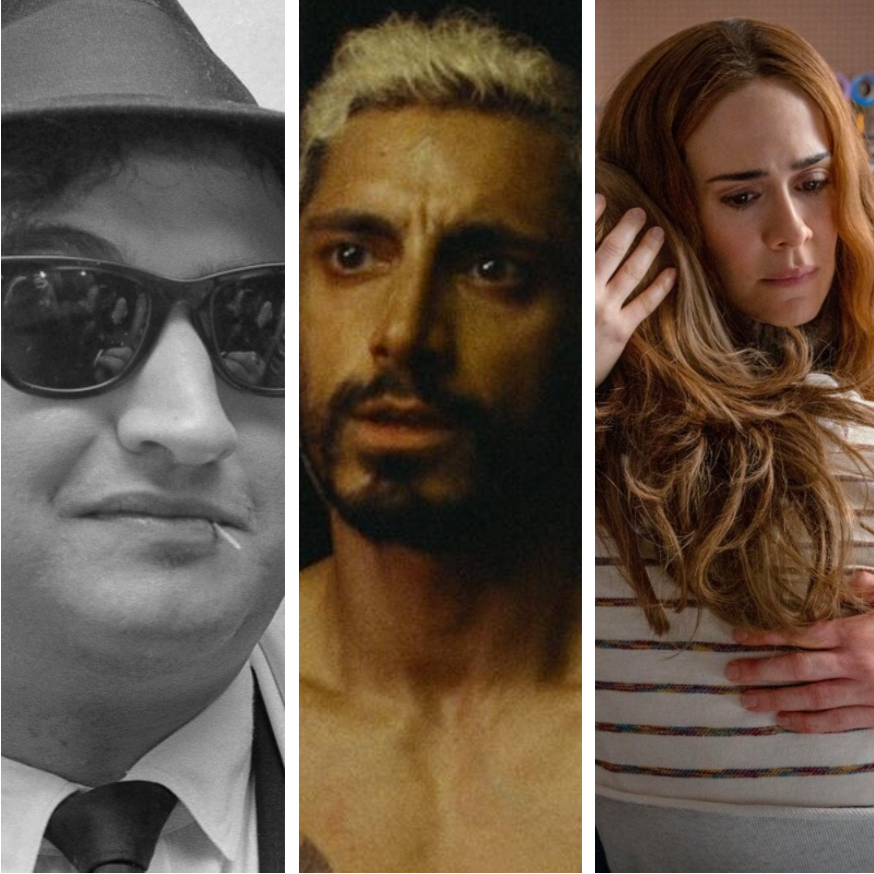 With a lengthy break from school and no homework, you're bound to have some time on your hands. So what better way to pass the time than by catching up on some new movies that may have passed you by while you were busy studying. The pandemic has certainly blunted the output of must-see movies, but that doesn't mean there aren't any new releases worth your time. There's something for everybody in this collection of five new movies you can stream.
Sound of Metal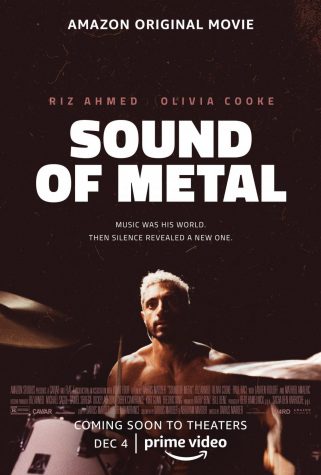 If there's a must-watch movie on this list, it's Sound of Metal. Riz Ahmed (Nightcrawler, Rogue One) plays Ruben Stone, a heavy metal drummer who suddenly loses his hearing and is forced to confront a future without a sensory ability that is fundamental to his identity. With a 97% approval rating on Rotten Tomatoes, Sound of Metal has rightfully been hailed as a tender portrait of life in the deaf community, where the loss of sound is "not something to fix." Ahmed is simply outstanding in his nuanced and raw performance — he learned how to play the drums and picked up sign language — as a recovering addict learning to live in a newly soundless world. Olivia Cooke and Paul Raci also turn in phenomenal performances as the members of Ruben's fledgling support system. 
The experience of deafness is almost impossible to simulate, but the outstanding sound design of Sound of Metal gets as close to it as any movie could. (If you don't have a good speaker system, then this would be the rare movie that I suggest you watch on a laptop with a pair of headphones.)
Genre: Drama
Runtime: 2 hours
How to watch: Amazon Prime
Run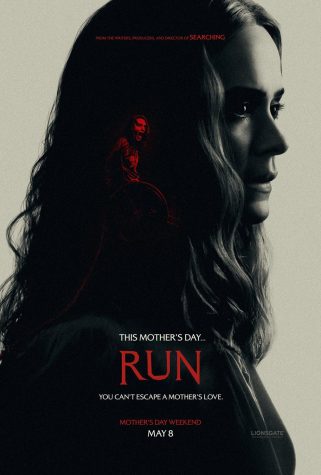 What James Corden is to musicals, Sarah Paulson is to thrillers. Just like how a musical can't seem to get made without the involvement of the British talk-show host, the thriller genre seems to run through the American Horror Story star. There's a reason for this: she's really good at suspense. Paulson proves her abilities once again in Run as Diane Sherman, a mom keeping a dark secret from her homeschooled, disabled daughter. (Run is reminiscent of the Dee Dee Blanchard story, which was chronicled in the 2019 Hulu miniseries The Act.) Paulson's experience also helps to elevate the performance of her co-star Kiera Allen, who is sensational in her film debut as Chloe Sherman, Paulson's daughter.
Directed by Aneesh Chaganty, Run is an exhilarating follow-up to his sensational 2018 debut, Searching. With Run, Chaganty has hit paydirt again, as his film quickly became the most-watched original film in Hulu's history shortly after its November release. Clocking in at under 90 minutes, you won't find yourself checking your phone once during this uneasy, insidious thriller about familial tragedy and dependency that is guided by sharp editing and excellent cinematography.
Genre: Thriller
Runtime: 1 hour, 29 minutes
How to watch: Hulu
Belushi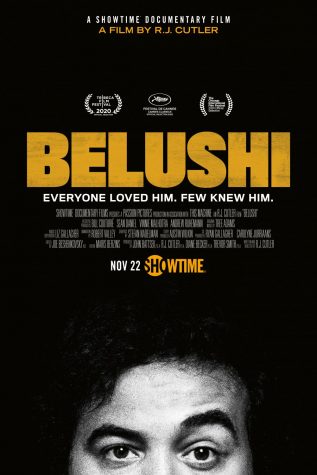 A comprehensive look at one of the most effortlessly funny people in comedy history, Belushi is a worthy portrait of its titular focus, comedian and actor John Belushi. Featuring interviews with many of his close friends and Saturday Night Live co-stars, Belushi covers the beloved performer's rise from Wheaton Central High School class clown to comedy superstar. Director R.J. Cutler gained notoriety as a political documentarian, but he has the range required to construct a competent account of Belushi's towering highs and tragic lows. The documentary tells Belushi's life story masterfully, with a brilliant mix of animation, rare archival photographs, and love letters from Belushi to his wife Judy. For those who are interested in comedy history or simply want to know more about the Blues Brothers star, Belushi is deserving of your time.
Genre: Documentary
Runtime: 1 hour, 48 minutes
How to watch: Showtime
Mank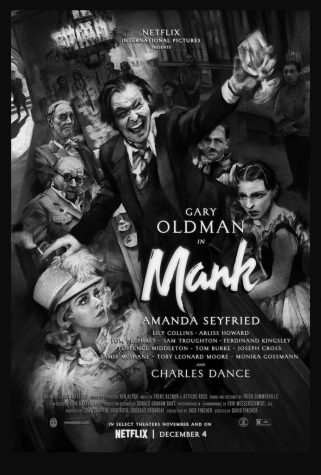 Although it's winter break, you might have to do a bit of homework to fully appreciate Mank.  For background information and context, it would help to watch Citizen Kane before you see Mank, given that the 2020 film concerns the development of the Citizen Kane screenplay and its screenwriter, Herman Mankiewicz. Mank is a resounding return to form for acclaimed director David Fincher, who since directing Gone Girl in 2014 has been occupied by television projects like House of Cards and Mindhunter.
Mank has been a longtime passion project for Fincher, whose father Jack started working on a script about Mankiewicz and the battle over the screenplay credit for Citizen Kane in the 1990s. The battle between director Orson Welles and Mankiewicz is one of the oldest controversies in Hollywood, which is what makes Mank feel like a love letter to Old Hollywood. Mank might be cinematic Valhalla for dedicated students of movie history, but it's difficult to say how it will resonate with the standard moviegoing audience. Still, capable performances from Gary Oldman and Amanda Seyfried as well as a reliably strong soundtrack from Trent Reznor and Atticus Ross anchor a stylistically stunning film. It's not Fincher at his best, but he's still pretty darn good.
Genre: Biographical Drama
Runtime: 2 hours, 11 minutes
How to watch: Netflix
Folklore: The Long Pond Studio Sessions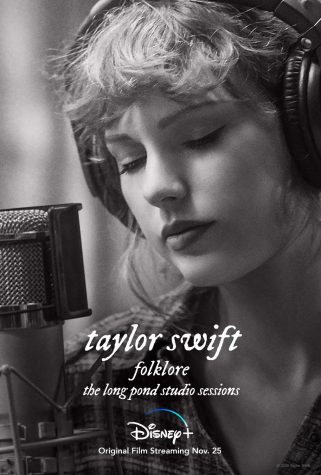 Taylor Swift's prolific output this year has been a bright spot in a bleak year. On Dec. 11, Swift unexpectedly released evermore, her second album in just six months, coming on the heels of folklore, her critically acclaimed July release. Folklore, which has been nominated for Album of the Year, was produced remotely due to the pandemic, meaning that Swift never got to perform any songs from the album with her co-producers, let alone for a live audience. To complement the album, Swift performed all of its 17 songs for the first time in September with co-producers Jack Antonoff and Aaron Dessner at Long Pond Studio in upstate New York. "I think it's really important that we play it," Swift says in a conversation with Antonoff and Dessner. "I think it will take that for me to realize it's a real album."
It's not as engrossing or revealing as Miss Americana — how could it be? — but Folklore: The Long Pond Studio Sessions is a worthy companion to Swift's most imaginative album. It brings Swift's inventive lyricism to life and celebrates her vocal talent in a way that can't be done sonically. One of the most appealing aspects of The Long Pond Studio Sessions is that it doesn't demand your attention; it's more than happy burning in the background like a warm yule log on your television.
It's too early to say if evermore will get the Long Pond Studio treatment, but it certainly would be a real treat to see it pop up in our Disney+ feeds.
Genre: Music Documentary
Runtime: 1 hour, 46 minutes
How to watch: Disney+
About the Writer
Peter Elliott, Editor-in-Chief
Peter Elliott is a senior at Lake Forest High School, and excited to be back this year as an Editor-in-Chief for The Forest Scout. A contributor since...