Seven Athletes Commit Over Quarantine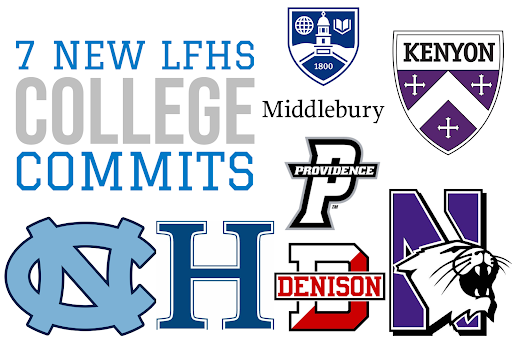 It takes a committed and focused mindset in order to balance all aspects of everyday life as a student athlete. For those who want to take their sport to the next level, majority of their freetime is spent practicing and getting better in order to be the best they can possibly be. Balancing school and nightly homework is already hard enough, but for athletes, they also have to balance their rigorous sports life. With minimal freetime in their daily routine, they are always up to something whether it's school related or sports related. If you are friends with a student athlete, I'm sure you have heard the typical "Sorry, I can't. I have practice." 
Quarantine was a gift in disguise; It allowed athletes to have the time to do things they wouldn't be able to do in their typical routine. It also served as a wake up call for the juniors at the time due to the fact that because of the pandemic, there was worry that they may not get their senior season to prove themselves. Because of this, a lot of them primarily focused on something that they would have put off to the side: recruiting. These student athletes showed what it takes to play at a collegiate level both on the field and in the classroom. They are the definition of what every LFHS student should strive for: success and persistence. These commitments don't establish who they are as a person, but it shows that they achieved the goal that they ultimately wanted to achieve in their high school careers.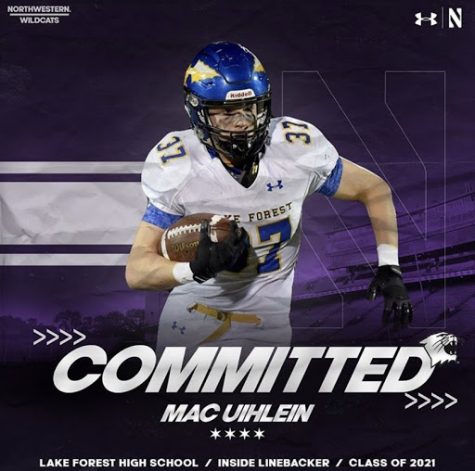 Mac Uihlein – Northwestern University 
At 6'1" and 215 pounds, inside linebacker Mac Uihlein has been a scary part of the Scouts defense since he got called up to varsity late in his freshman year. A four-star recruit, Uihlein is ranked fourth among all prospects in Illinois and 14th in the country at his position in the 2021 class. In his last season, he had 111 tackles and two sacks. He ultimately chose Northwestern over seven other schools, including Wisconsin, Purdue, Iowa, and Minnesota. Not to mention, he is the 11th highest ranked recruit to commit to the Wildcats this century.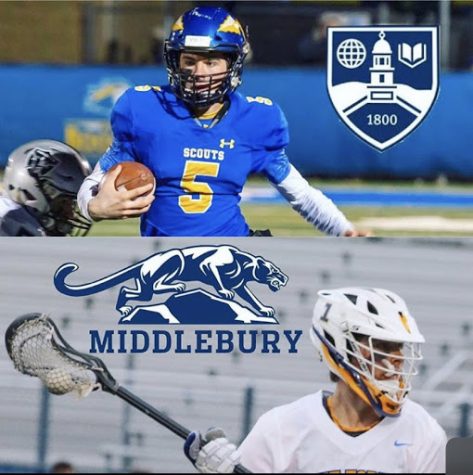 Richie Hoskins – Middlebury College 
If you think committing for one sport is enough, not for Hoskins. Hoskins committed to Middlebury College for both Lacrosse and Football. His athletic ability has made him a varsity athlete since he was pulled up as a freshman in both sports. In his junior year football season, he started off as a defensive back and became the starting quarterback for the second half of the season. He has significant wins under his belt including the 21 point comeback against Stevenson that granted them a playoff spot in 2019. In his most recent lacrosse season, he had 28 goals and 15 assists for the Scouts. Hoskins chose Middlebury over the 11 other schools he was talking to including Cornell, Denison, and Holy Cross.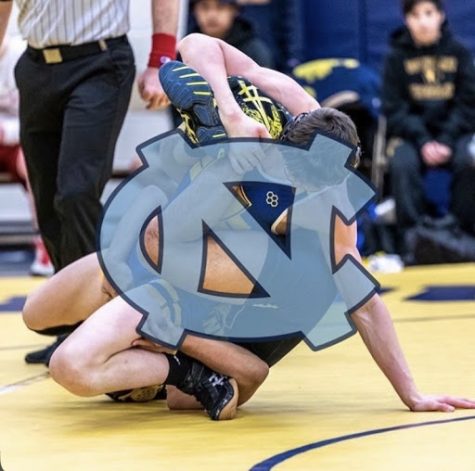 Bennett Duggan – University of North Carolina at Chapel Hill 
This four-year varsity wrestler has made a lasting impact on Scouts Wrestling. A captain since his sophomore year, Duggan has the attributes to be a perfect leader on the team. He is always trying to grow to be the best he can possibly be. In his most recent season, he went an impressive 32-9 in the 145 lb weight class. His stealthy but quick form is more than deadly on the mats. Duggan committed to the admissions process at North Carolina over three other schools: University of Chicago, Davidson, and Brown.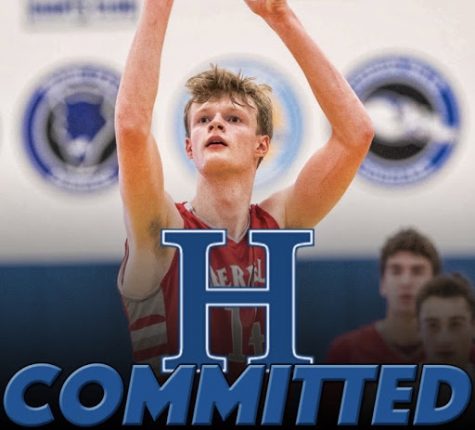 Walt Mattingly – Hillsdale College 
New to LFHS this year, Mattingly is expected to make a huge impact on the Lake Forest basketball team. At 6'7," Mattingly has the height of a center and the range of a shooter. This small forward played in the Under Armour Association on the Illinois Wolves alongside many other well known highschool basketball players. He committed shortly after the dead period ended, turning down an offer from Indiana University–Purdue University Indianapolis (IUPUI).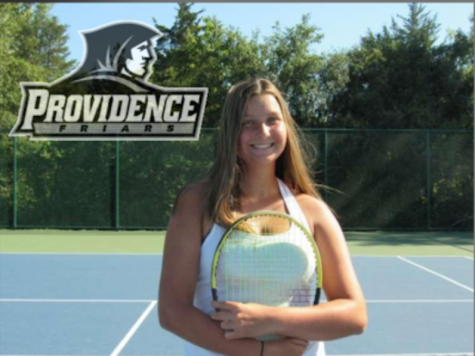 Olivia Wheldon – Providence College 
A tennis fanatic for practically her entire life, Olivia Wheldon knows her way around the court. Not only did she play all four years on the varsity team, but she also ended her Scouts career with an undefeated season. Wheldon played a crucial role in last year's team that won the state championship, and she made positive contributions to the team both on and off the court. Playing at a Division I level was always a goal of hers. Wheldon ended up choosing Providence College over three other schools: New York University, Holy Cross, and Trinity University. Next year, she'll keep her undefeated streak alive, but this time as Friar.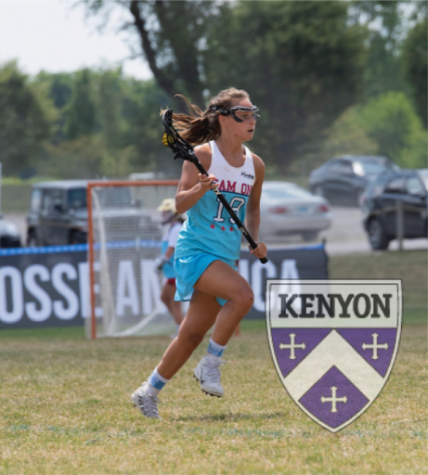 Blythe Karras – Kenyon College 
Known as the only girl in the 2021 class to make varsity as a freshman, it is evident that Blythe Karras is more than substantial at lacrosse. Starting at attack from the second she stepped foot on varsity, Karras made an unforgettable impact on the girls lacrosse team when she was able to play. With her sophomore season getting cut short due to injury, and her junior year getting cut short due to the pandemic, Karras had an unfortunate change to her career. Although, neither of those stopped her in the recruiting process. She attended many competitive camps and showcases which ultimately led her to be recruited by many schools, including the University of Chicago, Skidmore College, Vassar College, and other NESCAC schools. After her senior season, Karras will be taking her lacrosse skills from Varsity Field to Gambier, Ohio, where she will continue her career as a member of the Kenyon Ladies.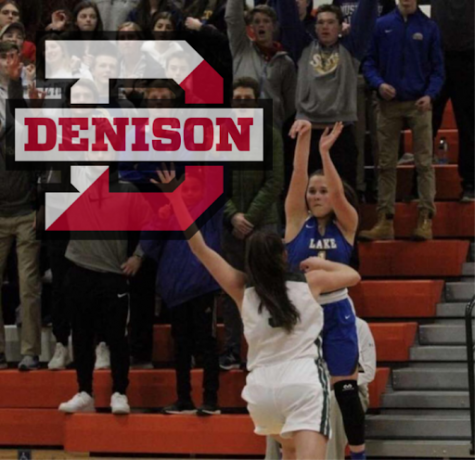 Molly Fisher – Denison University 
It is easy to say that you can trust Molly Fisher on the court. Her shooting ability has helped the girls basketball team make history, even in the clutch moments. Missing the school record by only 10, Fisher had 45 three pointers in her junior year season. Additionally, she hit a buzzer beater to win the game against the top team in the state, Benet Academy.  While she was a sophomore, her and her team made history by winning sectionals, as they are the only girls basketball team at LFHS to win sectionals in History. It is obvious that Fisher had a highschool basketball career to remember. She decided on Denison over six other colleges she was looking at, including Grinnell, Colorado College, Augustana, and Lawrence.
Congratulations and good luck to all of you as you continue your career at the Collegiate level
About the Writer
Kernan Lynch, Staff Writer
Kernan Lynch is a senior at Lake Forest High School and it is his first year being a contributor to The Forest Scout.  He is an avid lover of sports and...