Thrift Shopping: Fall Finds
As the Fast Fashion industry faces scrutiny over environmental and ethics issues, thrifting is becoming an increasingly popular way to shop for clothes. Not only is it environmentally sustainable and cost efficient, but it is cute and trendy as well.
As fall rolls around and trends from previous decades are resurfacing, thrift stores are packed with the essentials you will want in your closet. I reached out to some friends for their best thrift finds for fall. Check our their looks!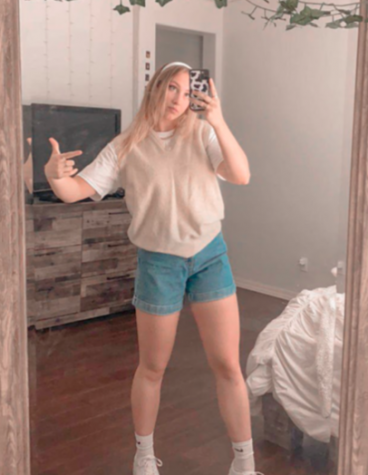 Sweater vests:
The previously misunderstood and rejected sweater vest is making a comeback.
The sweater vest hit the runways for Gucci, Prada, Christian Dior, and various other designer brands. Especially among avid thrifters, sweater vests have become a staple to many closets this fall, and they look super cute when layered over t-shirts.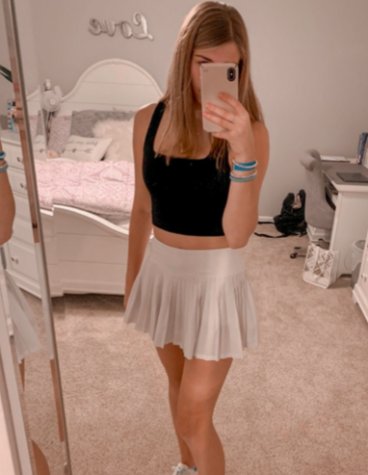 Tennis skirts:
Even an outfit made up of a sweatshirt and sneakers can be dressed up by simply adding a tennis skirt or pleated skirt.
Tennis skirts and pleated skirts spiked in popularity towards the end of summer, and the trend is continuing into the fall, as they are fashionable and comfortable.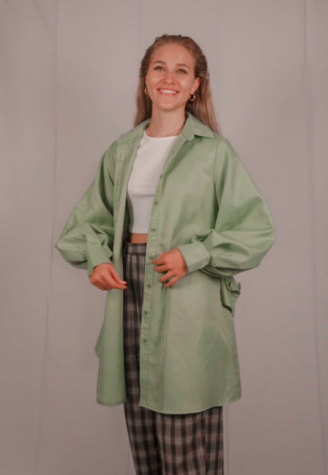 Oversized jackets:
Brave the Chicago fall and winter in style and on trend with an oversized jacket.
Make outerwear about your outfit, instead of just an afterthought with this cute and comfortable look. Coats are an item to wear everyday in this weather, an oversized trench, puffer, or even blazer, is a closet staple at this time of year.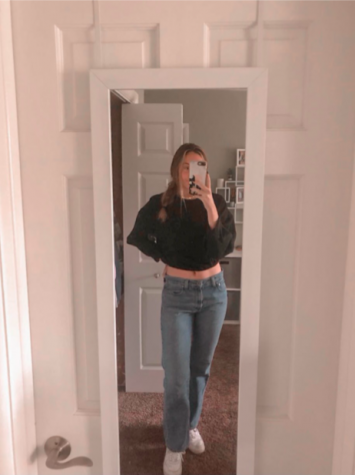 Jeans:
Jeans are timeless. This fall, straight leg and boyfriend jeans are especially popular. They can be paired with anything from a simple tee to an elegant blouse. 
If you're looking for the perfect pair of jeans, thrift stores are packed with on-brand and affordable denim. Whether you choose to dress them up or down, jeans are an absolute essential for every closet this season.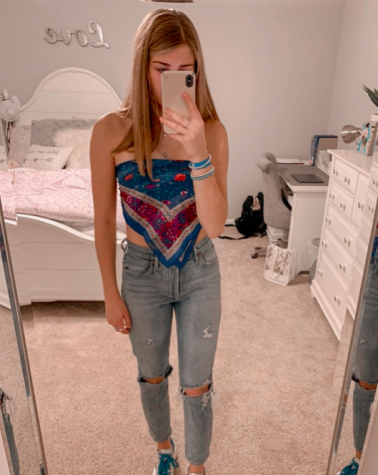 Scarfs:
Scarf tops were one of the hottest trends of summer, and it isn't time to say goodbye to them just yet. Warm days that come around once in a while, especially at the beginning of the season, provide the perfect opportunity to throw on a stylish, silky top. They can be tied many different ways, depending on the look that you're going for.
As it cools down and strapless tops may not be realistic or comfortable, these multipurpose scarves can turn into a hair accessory either as a headband or tied into a ponytail!