Long Snapper Sam Volpe's Journey to College, Commits to Ohio University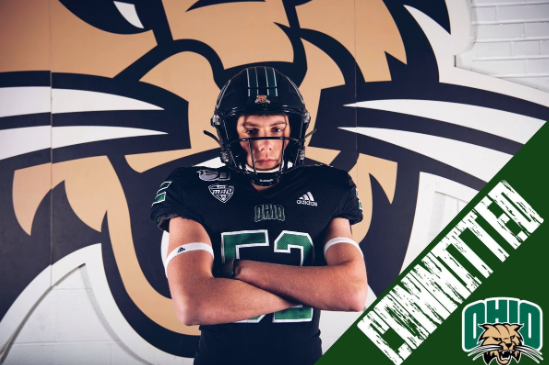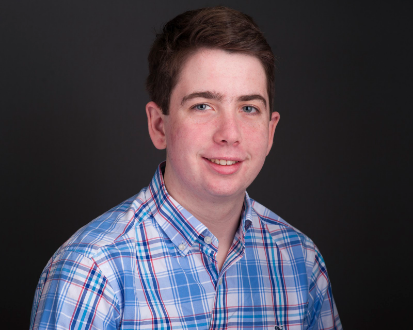 LAKE FOREST, IL – Long snapping isn't the most glamorous position on the field, as well as playing offensive line in general.  You're in the trenches all game, battling with the biggest guys on the field on every single play and working to literally push your team to victory.  
Senior Sam Volpe has been working towards being a starting center ever since his freshman year of high school, continuing to get better and better at his craft. 
Head Line Coach Tom Soprych knew Volpe would be a starter on his Varsity offensive line.
"Sam was one of our hardest working players. He takes his craft (long snapping) very seriously and is deserving of his offer from Ohio," Offensive line coach Tom Soprych said. "He comes from a long line of Volpes to play center at LFHS, and continued the tradition with success and honor. He showed tremendous improvement throughout his 4 year career, which is a testament to his work-ethic. I wish we had him another year."
"
Sam deserves the best and a chance to play big time football, and his hard work has gotten him that."
— Kai Kroeger
Volpe's hard work was not only displayed at practice every day, but outside of the hours in which practice occurred."Sam invested a lot of time during the off season from freshman to senior year.  His commitment to football put him in position to continue his career in college," defensive line coach Ryan Carney said. "Sam had a great impact on our team on offense, defense and special teams during his high school career.  He has a passion for the game of football and leads by example."
Despite the dive early on in Volpe's high school football career, college wasn't a big thing running through his head, especially playing football in college. Once past his underclassmen years, Volpe realized that playing the sport he loves in college could very well be an obtainable goal, especially seeing his teammates pick up offers from multiple schools.  
"Kai got me introduced to recruiting and playing college football," Volpe said, "there is a good chance if it weren't for him I wouldn't be here today."
His close friend and fellow future collegiate college football player Kai Kroeger, who will be punting at the University of South Carolina, trained with him all the time, both of them trying to make each other better at their craft. "We have been training together for about the last three years now and there has been tremendous improvement," Kroeger said, "Sam and I put it in our minds that we wanted to play college ball and we have been going to training camps ever since."
Ohio University may not be in the fanciest of all college football programs, and many see it in the shadow of Ohio State, but the Bobcats made an impression early and often. "Ohio was one of the first schools that contacted me and that for sure made a huge impression.  They also kept in contact with me and showed the most interest throughout the recruiting process," Volpe said. 
Despite moving onto bigger and better things in his football career, Volpe will always cherish the time he spent at Lake Forest High School.
 "My best memories of Lake Forest are the ones spent on the football field.  Those are the kinds of memories you will never forget because they are your happiest moments, and sometimes even your saddest," Volpe described, "But I have met some of my closest friends through football and these are friendships that are never going to end because I spent more time with them than anyone else."
Volpe's journey doesn't end here, as he will look to get a scholarship position on the team after being a preferred walk on.
#ScoutPride