The Forest Scout Tik Tok Challenge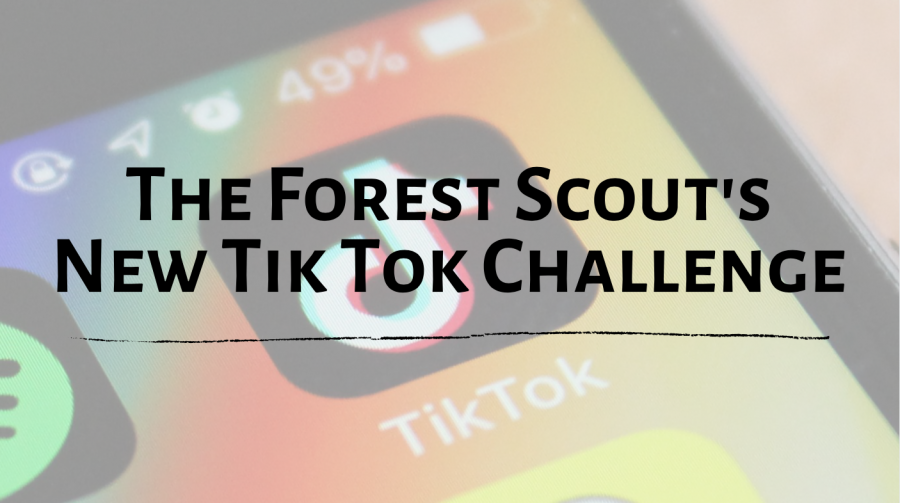 If you found yourself nodding your head in agreement while reading Tik Tok takes over all grades at LFHS, which talks about our growing Tik Tok addiction, then this contest is the right one for you.
Enter this contest by yourself, with a few friends, or even with your whole team or club! It's simple- any Tik Tok taken here at LFHS will count as an entry, both new or old. You can be in the hallways, library, outside the school, anywhere you please. All you have to do is add the hashtag #TFSTikTokChallenge to your video, and you will be entered. 
The deadline is  Saturday, Nov. 23. The winner, announced Nov. 25, will receive a $25 dollar gift card.
Before submitting your Tik Tok, follow these two simple rules-
Follow The Forest Scout on their social media platforms (@lfhsforestscout on Instagram and @theforestscout on Twitter)

Post your Tik Tok under the hashtag #TFSTikTokChallenge
Thanks for joining our contest, and we can't wait to see your entries!
About the Writer
Ava Manelis, Editor-in-Chief
Ava Manelis is a senior at LFHS who is on the poms team. She has been taking Journalism for a year now, and is back again as an Editor-in-Chief of the...