The addicting world of Tik Tok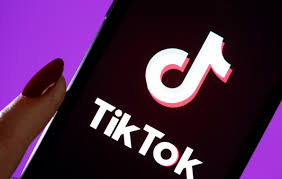 It's taken over our minds, our free time, our humor, and our lives. Although just a simple app, free to download from the App Store, Tik Tok is not just an app- it's a lifestyle.
Tik Tok, known as 'Musical.ly' until the Chinese company ByteDance bought it out in 2017, is an app where users can post videos set to both original or popular songs. It's an app where people of all ages 'can express themselves through singing, dancing, comedy, and lip-syncing,' according to WebWise.com. The app has been downloaded 1.5 billion times worldwide, according to SensorTower.
Tik Tok is booming at LFHS too – with the app the focus of many conversations heard in the halls and a main way that many friends spend their time together. Many people I talked to admitted to the fact that them and their friends have wasted hours learning different Tik Tok dances to film and post on the app.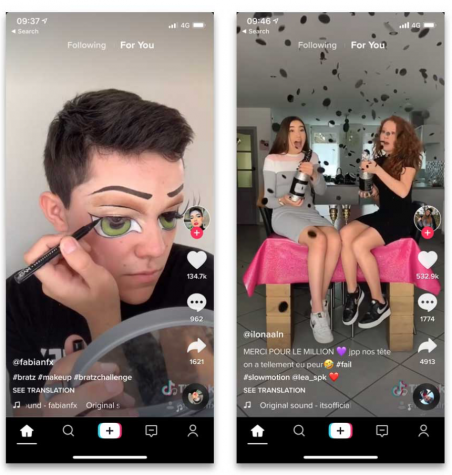 Whether people said they waste hours swiping through the different entertaining videos before bed, or are even trying to become 'Tik-Tok famous' themselves by acquiring many likes and views on their videos, everyone seemed to have an opinion on the app. 
Freshman Lily Pedian heard about the app from some friends a while back, and after downloading it herself, quickly found herself on it 24/7.
"It's a fun way to be able to come up with and learn new dances or make funny videos for others to see," she said. "But, I probably would say I spend the most time just scrolling through the 'for you' page because I just never know what kind of video is going to pop up next."
The 'for-you' page holds the most popular videos on the app, from girls drawing with makeup all over their faces to students standing up in the middle of their classrooms to do different funny dance challenges. This where many people at LFHS spend hours scrolling and watching.
Sophomore Lauren Milanak said she also loves learning dances is on the app.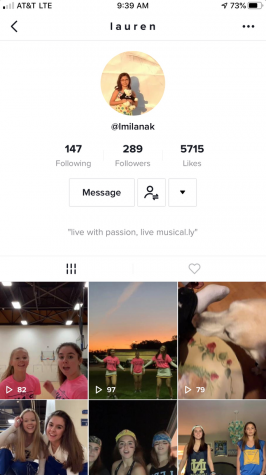 "I started on Tik Tok one day by learning a dance with one of my friends," she said. "Since then, I can't stop both watching and learning all of the Tik Tok dance trends that are out there."
Junior Erin Earls has also been using Tik Tok for a few months after discovering it from one of her teammates. She sees it as not just an addicting game, but a place where people can express themselves like any other social media platform.
"I think that Tik Tok has become a new social media outlet for people, like people used to scroll for hours on instagram looking through various videos and pictures, but now we do this with Tik Tok," Earls said.
Although this seems harmless, she did mention the fact that Tik Tok is addicting for many people, including herself. The average user spends more than 50 minutes a day on the app, according to Business of Apps.
"Just looking at one video that a friend sends to me from Tik Tok over text can turn into me scrolling on the app for hours," she said. 
Even the oldest and arguably most mature students in the school, the senior class, has fallen into the trap of addiction.
Senior Margo Thornberry has even reached the status of 'Tik Tok famous' by racking up 150k likes and a million views on her account.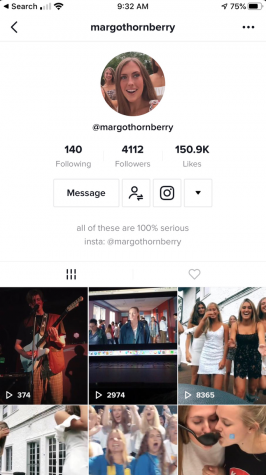 "Basically, my friends and I started going on Tik Tok when people started calling it "the new vine" and we thought it was really funny," she said. "We decided to start making them and it became very addicting."
Thornberry posts a variety of videos, from silly videos poking fun at different tv shows/movies to her and her friends wearing different spirited outfits during spirit week. Her videos receive anywhere from 3000 to 500,000 views a piece. 
On becoming Tik Tok famous, Thornberry offers this advice to others-
"Let the haters be your motivators. You must be 100% serious and keep your head in the game," she said. "You can't take Tik Tok lightly, as once you set this goal for yourself, Tik Tok is a full time job — not just a hobby."
The app doesn't seem to be decreasing in popularity anytime soon, as it's well-liked by every grade in the school and a huge part of many students' lives. 
If you are an avid Tik Tok-er yourself, or want to try it out for the first time, check out The Forest Scout's very own Tik Tok contest!  
About the Contributor
Ava Manelis, Editor-in-Chief
Ava Manelis is a senior at LFHS who is on the poms team. She has been taking Journalism for a year now, and is back again as an Editor-in-Chief of the...