Friday Night Feels: The Return to Stability
Lake Forest 48, Waukegan 0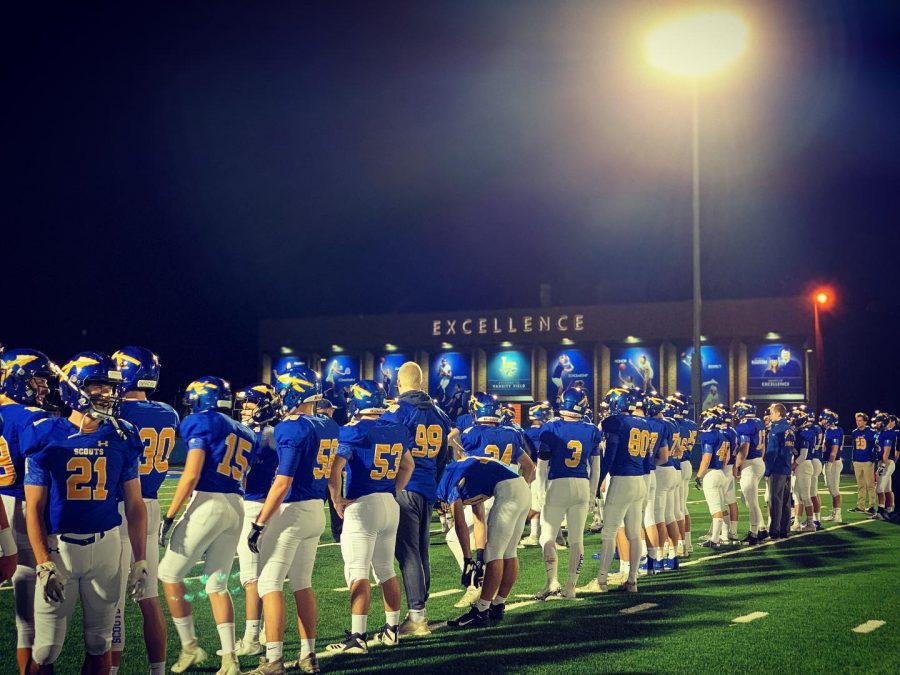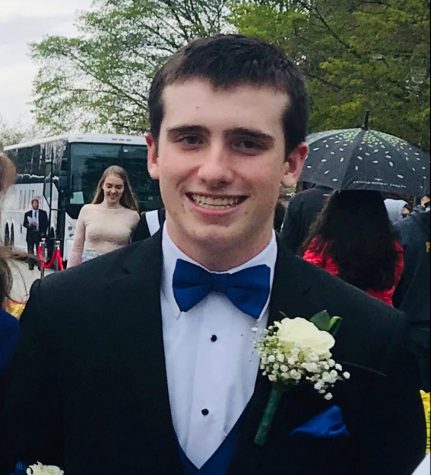 Sometimes it's just good to just take care of business, no matter the quality of opponent. 
This statement was proven very true Friday, as the Scouts stumbled into this matchup with a winless Waukegan Bulldogs team as a result of shaky performances in recent weeks.
Prior to this game, the Scouts were entering the ever-so-crucial home stretch of the season, and there were plenty of questions. What is the identity of this Scouts offense? Who is the man at QB? Where is senior defensive end Rylie Mills?
With this game, the answers began arriving fast, and they were overwhelming…
Richie Hoskins 36 yd TD pass to Connor Milliman. 7-0 Scouts w 8:38 left in 1st quarter

— Jon J. Kerr (@scoutsfootball1) October 5, 2019
Matt Garrigan 3 yd TD run. 14-0 Scouts w 2:37 left in 1st

— Jon J. Kerr (@scoutsfootball1) October 5, 2019
Jahari Scott 53 yd TD run. 21-0 Scouts w 11:14 left in 2nd quarter

— Jon J. Kerr (@scoutsfootball1) October 5, 2019
Scott 11 yd TD run. 27-0 Scouts w 7:50 left in 2nd quarter.

— Jon J. Kerr (@scoutsfootball1) October 5, 2019
Hoskins 23 yd TD pass to Kai Kroeger w 4:12 left in half. 34-0 Scouts

— Jon J. Kerr (@scoutsfootball1) October 5, 2019
Woah. Just like that, and this usually low-scoring team almost matched their season total points in a single half (!), putting the game to bed early.
It seemed that the Scouts finally found their offensive identity in junior QB Richie Hoskins, who served as a run threat but had a consistent passing game as well.
The score continue to rise steadily before the clock finally hit all zeroes.
Final: Scouts 48, Waukegan 0. LF goes to 3-3 on season, 2-2 in the NSC.

— Jon J. Kerr (@scoutsfootball1) October 5, 2019
All things considered, this game was a "return to stability" for the Scouts.
With normal football weather finally arriving at Varsity Field, a blue out of LFHS students, and a solid win –– it might not be some highly touted victory against a major opponent, but it gets the job done in the self esteem and momentum-boosting department across the board, which could end up being just as valuable. 
This team just needed a solid win to build from, and they got one.
The Scouts travel to play Zion-Benton this week. Sure, they are better than Waukegan and it should be more competitive, but this game might have been what was needed for this team to get straightened out for the future. Lake Forest will need two more wins in these last three games, and the track that this game puts them on may make that a possible achievement.
Our next home game is a rivalry battle in two weeks against Libertyville, and Varsity Field should be ready to burst.
Until then: Go Scouts, Beat Zion-Benton.
POSTGAME STUFF ELSEWHERE:
Jon Kerr's scoutsfootball.com Postgame Interviews: Coach Spagnoli, Pasinato, Jasica and Hoskins, Volpe
WHERE TO WATCH I.C.Y.M.I.:
TFS editors Connor Clark and AJ Shaw were on the call as always, courtesy of LFHS New Media!
About the Contributor
Joey Goodsir, Editor-In-Chief
Although Joey is astounded it is his senior year, he is excited to be writing and editing at The Forest Scout for a second year - this time as an Editor-in-Chief....