The Truth About College Applications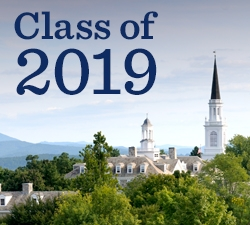 With Early Action and Early Decision right around the corner, college is all that many seniors can think about. It's a time filled with hope and excitement. But that isn't always the case.

One may think that college applications are an opportunity for seniors to see how far they've come and be proud of their accomplishments. Or that people would be supportive of one another. The looming deadlines and relief of finally being done with applications seem like a bonding experience. Everyone goes through it together, and understands the struggles and rewards of the process.

The sad truth is, many seniors are unable to focus on the positive aspects of the applying to college. Because on top of all the academic stress, many students are met with backlash from peers, teachers, and parents.

It's happened to all of us: a teacher, acquaintance, or even a parent will ask what our top choices are, and we feel compelled to list our most ambitious schools. There is a certain expectation for LFHS students to attend prestigious universities. But this elitist mindset does not take into account factors such as money, proximity to home, real educational needs, or simple personal preference. Those who are not applying to "esteemed" universities are left feeling self conscious or judged.

Many people can contribute to the toxic environment surrounding college applications. But the number one suspect is the senior class itself.

The reality is that at this time of year, seniors become critical of one another. Some have started to get protective over schools. Of course, it's healthy and motivational to have some friendly competition. But when people take it upon themselves to be rude towards others just because they're applying to the same schools, it gets out of hand. The point of the decision process is to be able to apply to any school one wants to.

There are other pitfalls to being open about the application process. One that has become sadly common is being criticized for where you're applying. We've all seen how this plays out. Students overhear where someone is applying and tell other people about it. This announcement is followed by comments such as, "does he really think he's going to get in?" Or, "I don't think she's smart enough for that school." Again, college applications are meant to give students free reign. They can choose whatever schools they want, and the board of admissions does the rest.

It seems that there is no winning as a senior. Apply to schools with low acceptance rates and you're made fun of. Apply to schools with high acceptance rates and you're judged. The last thing seniors want while going through this stressful time is to worry about what others might think, especially their peers.

However, for many of us, this process is over. And even for those of us who are still working, college applications are something we should all be proud of. We are all doing the best we can, so allow yourself to take a breath and be excited for what's to come.