16 Under 16: Part 2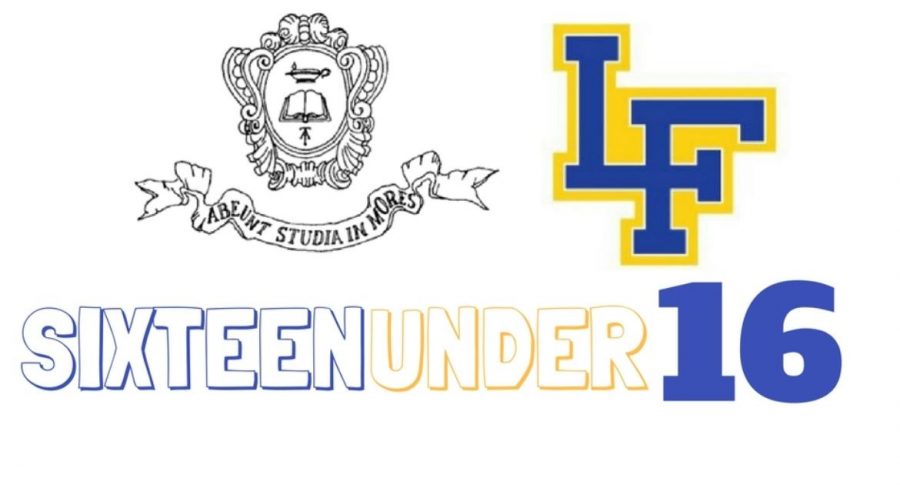 There are, as we know, many talented people who attend Lake Forest High School. Often, however, it is the upperclassmen–the student-athletes on the Varsity teams or the intellectuals in the classes with the most academic rigor–who get the majority of the accolades. In this 4 part series, 16 under 16, highlights 16 freshman with exceptional talent in sports, school, clubs, or other activities. Here are the next 4 freshman to be featured. This week's profiles have been provided by Peter Elliott, John Torosian, and Kyle Wix.
Kai Kroeger:
Kai Kroeger cannot wait to hear his name booming over the public address speakers at Varsity Field. He is prepared to play under the watchful eyes of over a 1,000 Scout fans clad in blue. He is primed to accept the clamoring of cowbells after every play. He is ready for Friday night lights.
Following a productive sophomore season this fall, the football star is looking forward, and hopes to make his name a fixture around the fields at West Campus this summer.
Billed at 6-foot-2 and 180-pounds, Kroeger is skilled enough to play three ways, at quarterback, wide receiver, and punter. With his versatility, there's a good chance that Kroeger could be his team's Punt, Pass, and Kick champion. This season, he threw for four touchdowns and reeled in five touchdowns at receiver. In addition, he started at punter against in the Varsity team's game against Riverside-Brookfield in which he boomed five punts at a 45-yard average.
Kroeger has played football since he was in the second grade, and he says it is his favorite sport, even though he also plays rugby and intramural basketball. This author can certainly attest to his skills on the basketball court.
The future ―  and lights ― are bright for Kroeger.
-Words courtesy of Peter Elliott
Colin Kingsley:
Throughout the varsity swim meets this past winter, freshman Colin Kingsley could consistently be seen standing on the bulkhead cheering on his teammates. While other swimmers hustled from this area to the starting blocks, Colin remained on the bulkhead, clothed head-to-toe in the team gear. An extraordinary distance swimmer, Colin was robbed of his season when he tore his labrum. This unfortunate injury usually demands six months to one year for full recovery from most athletes, and for Colin, this meant the entire swim season, which happened to be Colin's first. Many would chose to drop swimming following such a tough injury, but Colin decided to stick with it and cheer on his teammates. Furthermore, he loaded his academic schedule with challenging courses like Latin 2 Honors, Chemistry Honors, and PSGH. This summer, Colin hopes to rebuild his swimming skills with the Scouts club program, in which he specializes in the 500 yard and 200 yard freestyle – some of the most grueling events.
–Words courtesy of John Torosian
Lily Bryant:
If you strolled into Mr. Busse's fifth period wellness class you would find a quiet, yet motivated individual by the name of Lily Bryant. In school, she gets her work done, supports her classmates, and lives each day with a positive attitude. Outside of school, however, is where Bryant has turned heads, as she's made her mark on the girls varsity soccer team.
As a starter, Bryant is an integral part of the Scouts defense that has been keeping opposing offenses at bay all season long. Even though she is one of the youngest players on the team, Bryant's upbeat attitude and impressive skills have helped her cement a spot among the best soccer players in the school. With her attitude, talent, and commitment, Bryant will continue to make her teammates and team better for years to come.
Patrick Williams:
Practice makes perfect.
If there's anything that Patrick Williams has learned in close to ten years of playing music, those would be his simple words of advice. The freshman student recognizes how cheesy and obvious that guidance is, but he knows it can be forgotten all too easily.
In his first year with the Lake Forest orchestra, Williams, who plays tuba, has stuck close to those instructions, and his persistence has paid off.
"It is a very good program and I really like the directors and how the class is tough," says Williams.
While he is fully adept at the tuba, he hasn't always played the instrument. In the sixth grade, Williams made the switch from strings to brass, by trading in his cello for a tuba.
"I switched because I always wanted to be a tuba player and the band needed one as well," remarks the 15-year-old.
While some may be coerced into music from their parents, Williams has always had an attraction to orchestra. He still enjoys it, and views it as a bright spot in his day, "I have it at fourth period, so I do see it as a mental break."
Williams, who is quiet, but quick to flash a smile, is excited by the prospect of another three years of music at the high school. Three years chalk full of practice.
–Words courtesy of Peter Elliott
About the Writer
Kyle Wix, Author
Kyle Wix is honored to join The Forest Scout reporting for the In Between the Lines and In the News section covering important school and world issues....