Behind the Star: Blackbear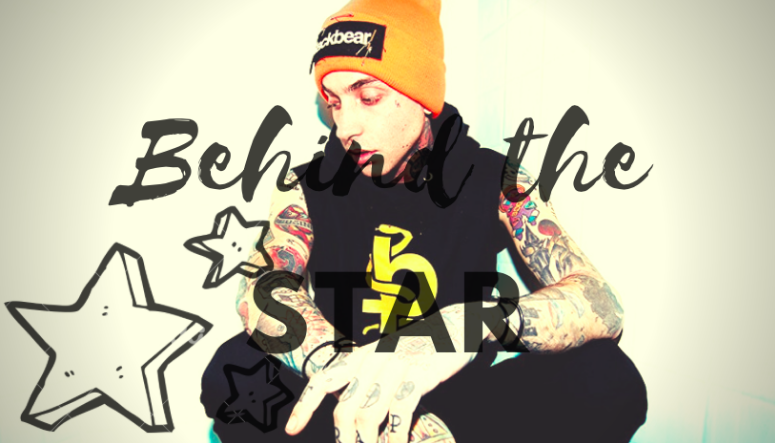 Be sure to follow @theforestscout on Spotify for curated playlists by the authors.
With every great star, there was an early period when they were a starving artist. A time before the fame, fashion, money and power filled their lives and changed them forever. This new column is going to take a short look at the "before" part of our everyday music stars and how the spotlight changed their lives for either better or worse. Today's "Behind the Star" artist profile is on the rising pop star Blackbear, specifically looking at his early childhood and his journey as an artist so far.
Blackbear, formally known as Matthew Tyler Musto, was born on November 27, 1990 in Daytona Beach, Florida. Early in Musto's childhood he was always interested in music–and was a talented writer when it came to songs–but he began his creative journey as an artist early on in youth bands. Later in his teens, he was approached by a recruiter who offered to launch his career. Without second thought, Matthew Musto accepted the contract.
After the take off of the young and promising music star, he co-wrote Justin Biebers "Boyfriend," a number two hit on the Billboard Top 100 in early 2012. This was the first breakthrough for Blackbear in the music game, and  helped shape his R&B/Pop/Hip-Hop career for the future. He also appeared on MGK's "End of the Road" track from the Lace Up album. Later, Blackbear released his own EP, The Afterglow, on April 20, 2014. This landed him the number four spot on Billboard's Uncharted listing of releases from upcoming artists.
On February 14, 2015, BlackBear released his own full-length album, Deadroses, produced solely by him and featured ten tracks. The lead single from the album, "idfc," charted on Billboard's Top 100 R&B list and held that spot for over a year. The popular track earned millions of plays both on SoundCloud and Spotify. The smashing single launched Blackbear's career, and to the top of Billboard's top 20 charts by the middle of 2015.
With Redleaf Goldteeth writing the new album, he "pleasantly mixed together a plethora of genres, sounds, and emotions to create a completely cohesive and unique project."
With the future of this young artist looking very bright, many are optimistic about what the artist is going to release next. After the release of his most recent studio album, Cybersex, many fans and music lovers alike are looking forward to new releases as we get into 2018.
This story has been modified.
About the Writer
Patrick Philpott, Author
Patrick Philpott is one of the writers for The Forest Scout. He enjoys all music and his favorite subject in school is English. Patrick is currently a...