Best Films of 2016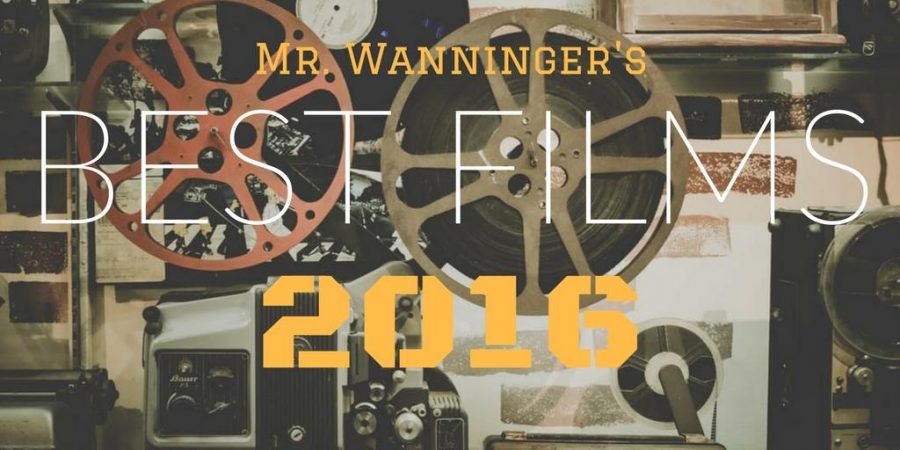 John Wanninger
February 27, 2017
In honor of last night's Academy Awards, I thought I'd put together my list of the best films of the year.  Spoiler alert: despite the giant mix-up at the Oscar ceremony during the Best Picture category, in the end the voters got it right.  The best picture of the year won Best Picture of the Year.  In fact, the Oscars got most things right last night.
When I was first in grad school studying Film and Literature, I got into the habit of ranking the best films of each year.  Some years these lists were meant for public consumption via various social media, and some years the lists were just in my head, shared with no one but my brother, who is also a big film lover.
My "Best Films of the Year" list is always a little late to arrive each year–it's almost March and I'm just now making my list for 2016–but I feel like I need to see every film that might possibly make the cut before I can compile my ranking.  One important personal rule for my list-making is that I must always see all the films nominated for the Best Picture, Best Direction, Best Screenplay, and Best Cinematography Oscars, and I usually try to see all the films nominated in the acting categories.  Obviously the Academy Awards are a flawed system and the voters often make big mistakes (like giving Best Picture to Forrest Gump instead of Pulp Fiction in 1994 or to The English Patient instead of Fargo in 1996 — incomprehensible!), but the nominations do provide a good guide, along with various critics Top 10 lists.  Fortunately my film tastes often align with what film critics love — you know, artsy films and such.  And by "artsy" I mean "important works of art that reveal deep human truths."
Anyway, these are what I consider the best films of 2016.  Definitive.  Scientific.
Honorable Mention — Films I really liked a lot but that didn't make the final list: Green Room, Hacksaw Ridge, Loving, Nocturnal Animals, Jackie, 20th Century Women, Paterson, Elle, The Nice Guys, Microbe and Gasoline, Swiss Army Man
---
* I'm going with a Top 12 instead of the typical Top 10 because a) I'm not typical, and b) I wanted the last two films to be more than "honorable mention."  Bold and unconventional, or cop-out? You decide.
The Best Films of 2016
12. Lion
11. Captain Fantastic
10. Sing Street
9. Hidden Figures
8. La La Land
7. Midnight Special
6. Fences
5. Arrival
4. Hell or High Water
3. The Lobster
2. Manchester by the Sea
1. Moonlight