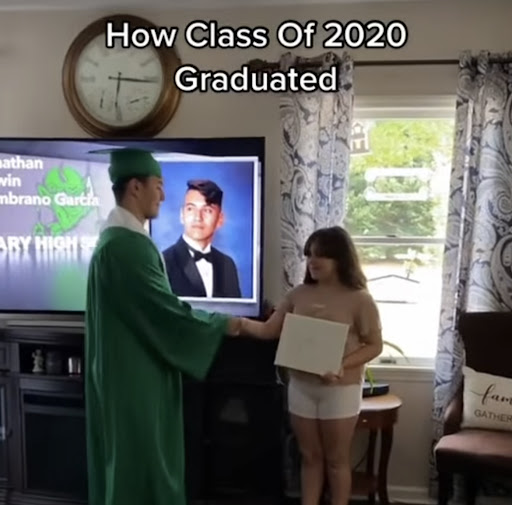 This is it Class of 24'. We are a few months from finally walking the stage. 
It's been three years since Covid, quarantine, and strict mask mandates stole our 8th grade graduation and ruined our freshmen year.  The closest we came to graduation included a drive through ceremony and picking up everything left in our lockers in trash bags. 
Just like that, we abruptly finished middle school and were forced to move onto the next chapter.
Some say it forced us to grow up a bit faster than expected, but most students instead remember the lack of proper goodbyes and transitions. 
 "I was sad and hurt, honestly. I never got to say my proper goodbyes or [give] hugs to my peers," senior Lulu Flavin. 
Not only did America experience a shift – politically, socially, economically –  but the Class of '20, now Class of '24, experienced a significant mental shift within themselves. Sure, most were excited to be at home most of the time, but the break took a social toll on us. 
Coming back, our first year of "high school" was tough. E-learning and hybrid brought a decline in not only education but attendance.
"It was challenging to focus, you know it was hard to adjust back to the original workload considering not much was put upon us during online," Flavin said.
Dean Frank Lesniak said it created bad habits that "made it harder to learn."
"I think we saw the most impact [with] habits. When you get to stay in your room behind a camera, school is much different than having to wake up and be on time," he said. 
But we made it. Seniors are ecstatic to actually get the opportunity to walk to the stage, a huge milestone.