Junior Tim Dan, all-conference Varsity Football middle linebacker, co-leader of the FCA, band member in the ILMEA District 7 honor band, knows eight instruments, all-academic athlete, and a star thrower for the track and field team, continues to balance church and academics every night, even during his football or track season. Dan was the firstborn to his family in Romania.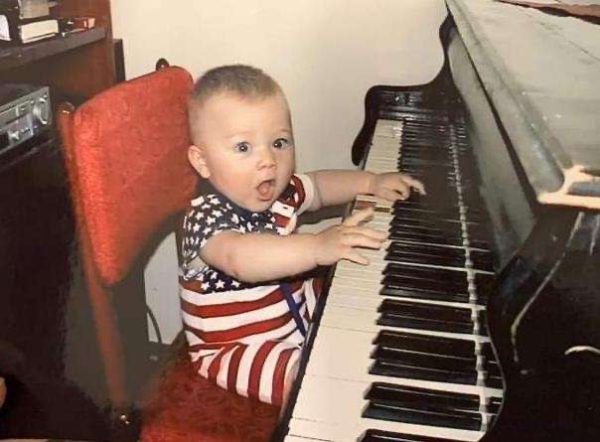 Shortly after his birth, his family moved to England for better opportunities. Knowing little English, his family struggled to grasp the language and culture but eventually adapted to it while speaking Romanian at home. In England, Dan discovered his love for sports playing soccer and rugby. Dan had a small size advantage over the kids around him; however, he was not better because of his genetic gifts but because he let his passion for both games drive his success. 
Dan was taught at a very young age by his parents about Christianity. His commitment to his faith played a huge role in his life, doing everything for the Lord. His backyard had a little brick wall that he used as a soccer goal. Using his faith to drive him to success, he would practice sports so much. One day, he kicked the ball so hard that he broke the wall, upsetting his parents yet astonishing them.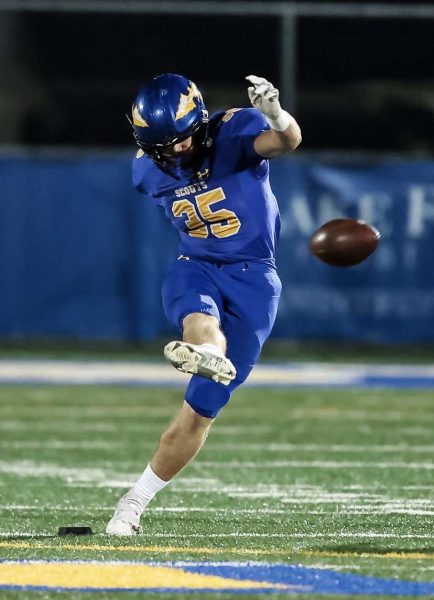 "I've never played sports for any form of attention from others, but I do it for the Lord," Dan said. 
He also learned to play the piano, which sparked his music passion. 
In 2016, on what Dan thought was a spring break trip to Chicago, Dan's parents told him that they were moving to America and they stayed in Lake Bluff permanently. His parents decided this because they wanted the best life and educational opportunities for Dan and his siblings, especially having been born in communist Romania. Although Dan was only eight, he didn't show any fear. 
Bringing his enthusiasm for athletics and music to the state, Dan demonstrated his killer work ethic by playing football and track and field while learning more instruments. 
"I've played next to Tim for the past two years, and I've seen how hard he works day in and day out," Varsity Football Captain Tommie Aberle said.  
Dan says his biggest motivations are making his parents proud, following his faith, and leading others by example. He has always understood the sacrifices his parents made to give him the opportunities he has, and he feels that it would be a shame not to make use of those opportunities. 
He says his parents raised him in a Christian household and pushed him to be a virtuous person.
Dan says he lives by a quote from a Bible quote by Paul the Apostle: "Imitate me, for I imitate Christ."  
By spreading the word of God and trying to "imitate Christ," Dan continues to be a role model for others while trying to continue the pursuit of academic, athletic, and musical excellence.  
"I have a responsibility to represent Christ for all of you," Dan said.