Many may recognize the familiar face of Nora Sharman, who played Meg, the lead character in the most recent Lake Forest High School play, A Wrinkle in Time. While Sharman is only a junior, her acting and musical theater career is extensive. She has participated in many shows inside and outside of school.
Contrary to what many might think, Sharman hasn't always been under the spotlight. Though her interest in acting emerged at a very young age, she was quite the athlete, playing basketball and baseball and partaking in theater. Eventually, she realized she wanted to pursue theater, so she stopped playing sports and focused on acting.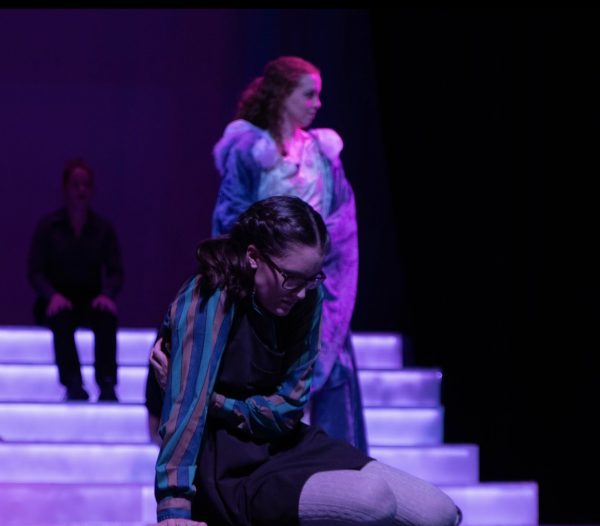 Her family and sisters were also majorly involved in her interest in theater. The Sharman family is a big music family. Since her sisters sang and played many instruments, "singing was [her] gateway into theater," said Sharman. Hearing the soundtrack to Les Miserables and a kid sing opened her eyes, making her realize kids can do this, too. She was motivated to follow theater more deeply after that.
When Sharman isn't performing in our school shows, she is equally, if not more, busy working on theater outside of school. Professionally, she is involved in various things, such as film, musical theater, and voice. The number of auditions she receives varies depending on the week. With the union strike, everything has been "unpredictable," and auditions have slowed. "But as the strike settles down, [Sharman is] excited to get to work on more projects!" said Sharman.
The audition process is very tedious for an actor. For Sharman, that means a lot of late evenings, which can be very difficult when combined with theatre and homework. Since COVID-19, the audition process is almost all virtual through self-tapes, which is a real benefit, especially with attendance and time management.
Though the process can be exhausting, having such long hours and meeting all those deadlines, Sharman reminds herself about the reward and the joy she has for it to keep her going. 
Stage fright is a significant worry for actors, and each has a different way of handling it. "To be completely honest, I don't really get stage fright anymore. The stage is one of the places I feel most comfortable, so when I get out there, I kind of just snap into a different mindset, " said Sharman.  
Though she still gets that adrenaline rush before heading onstage, she has learned to incorporate that energy and let it out through her character. 
The numerous rewards keep Sharman going and inspire her to pursue her dreams. The end of the show is probably the biggest reward for her. During the show, she's not paying attention to anything but her character, so the bows are when she takes it all in and reflects on all she has just accomplished. 
"Nora Sharman's study and experience with the craft of acting is evident in every choice she makes on stage and in how she encourages others. She isn't afraid to take creative risks, which makes everyone feel more comfortable taking risks," LFHS theater director Sarah Dreiling said. "Nora approaches each role and rehearsal with focus but also ensures everyone is having fun." 
Her co-stars also recognize her talent.
"It just comes so naturally to her." Co-star Millie Foley said. "She already knows what she's supposed to do. She makes everyone's job super easy."
Co-star Katie-May Newman believes Sharman brings "so much fun" to acting. 
"She always brings her all to rehearsal and doesn't let the long hours affect her mood. Nora's one of the most hardworking people I know. She's super funny and genuinely cares about everyone she works with,"  Newman said.
Student director Taylor Ross agrees, saying Sharman is a "pleasure to work with."
"I've been able to act alongside her and student-direct her, and it's always been so much fun. Nora is incredibly committed to acting and always gives 100% at every rehearsal," Ross said. "She is so talented and is an incredible addition to the theater program."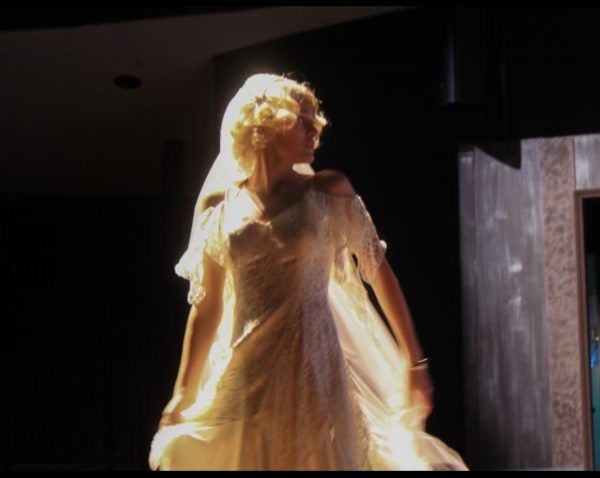 Sharman hopes to continue and improve her acting career after high school. She plans to get her BFA (Bachelor of Fine Arts) in musical theater. Even though it will be a lengthy process, she looks forward to her long future in theater.