After a successful season last year, the Girl's Basketball team has high hopes for this year's season. After going 23-11 last year, 9-5 in conference, and receiving the title of regional champions, the team is looking to follow last season's winning record, and they have big goals ahead. 
"We definitely want to win conference this year and overall have positive team energy, but most of all, we just want to enjoy the game of basketball," says senior captain Maddie Williams. 
With the loss of three vital players, Bella Ranallo, who now plays at Clemson University, Rachel Kaus, who plays at Cornell University, and Aliya Maldonado, who plays at Chatman University, there has been some doubt from the fans surrounding the upcoming season, but the team remains confident. 
"I learned a lot about advocating for the team from Rachel and Bella, who were captains last year. I know we'll miss them tremendously this year, but other players will also have their time to shine," said Williams.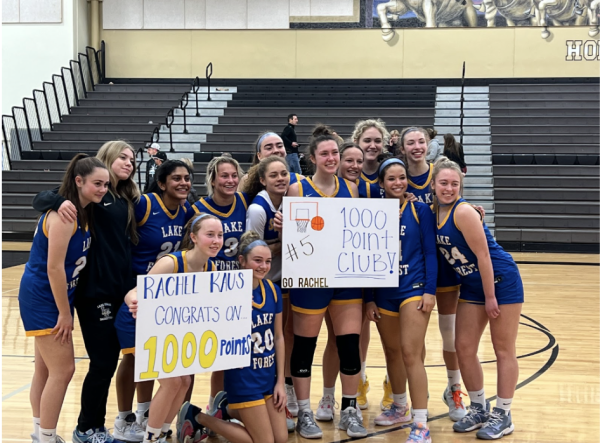 While doubt has been circulating, the players have been working hard in the off-season. With the combination of a summer league, where they play other teams in their conference, and the girls playing club basketball, the team is hopeful that their hard work will pay off. 
The team is hoping to find new players that can fill the shoes of Ranallo, Kaus, and Maldonado. 
"Most of our team is incoming players," said senior Adah Bodine. "Looking at it from just tryouts, I think we could have a really good athletic team."
This season, the team has seven new players joining the team. Many already have their eyes on Annie Acello, the only freshman to make the team this year.  
"I have heard really good things about Annie and seen her during tryouts," said Williams. "I'm sure she'll be a great addition to our team."
While the team is still hopeful to regain the Regional Championship once more, and hopefully win conference, they want to ensure that they will still have an enjoyable season while working hard. 
The girls will compete on Nov. 13th in the annual Thanksgiving Tournament at Vernon Hills High School.