With Halloween around the corner, and Thanksgiving following it's the perfect time to ensure you have all the necessities for the best fall.
Tasman UGGs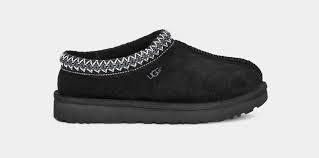 Starting off we have the very popular – and very comfortable – Tasman Ugg slippers. While many people enjoy slip-on house slippers or mini uggs for their choice of shoe, the Tasman slippers are absolutely perfect for year-round weather. The Tasman slippers can be worn for any occasion; going to the store, hanging out with friends, going to get food, and more. Sometimes people love the style, but just can't afford the real brand—that's okay! Many stores, such as Walmart, Target, Amazon, and Public Desire offer affordable and almost identical slippers. However you decide to style these shoes, you are guaranteed a comfortable and stylish time.
Neutral Colored Cargo Sweatpants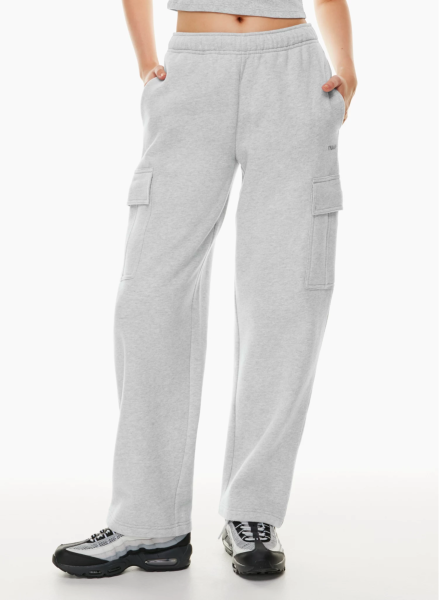 Next up we have neutral-colored Cargo Sweatpants. These pants can be found anywhere, but if you want superb quality be sure to check out Aritzia's collection.  These pants are the perfect addition to your wardrobe. Not only are the pants soft and comfortable, but they can add flair to just about any outfit. They can be worn to dinner, movies, sporting events, or even just to wear around the house on a lazy day. The options are unlimited, just don't forget to add them to your shopping bag!
Knit Sweater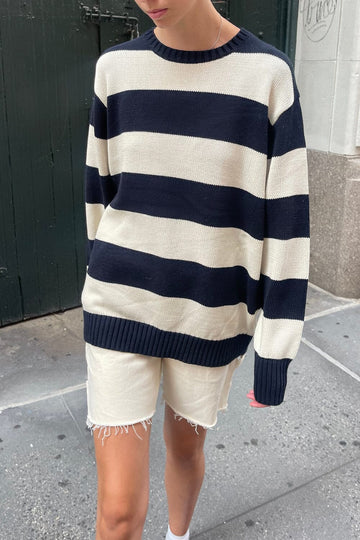 Let's be honest, Knit Sweaters have really never gone out of style. They are perfect for any type of cold weather and easy to style. Whether you are wearing jeans, leggings, a skirt, or sweatpants—you can never go wrong with throwing on a simple Knit Sweater. The benefit of their popularity is that you can find them just about anywhere, such as H&M, Free People, Zara, Brandy Melville, and many more. Not only is this the perfect sweater to keep you warm and trendy in the fall, but you can wear it with any winter activity, so be prepared!
Straight Leg Jeans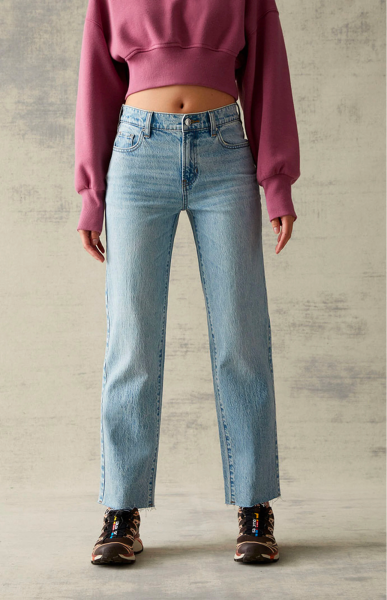 With the bell-bottom jeans in our rearview mirror, it is time for the straight-leg jeans to shine. These jeans are perfect for any occasion – whether you want to dress up, dress casually, or dress down, they will never fail to make you look good if you find the right ones. Another added benefit is that they are very comfortable. Jeans like these can be found in almost every clothing store including American Eagle, Pacsun, Levi's, Zara, Evereve, and Aritzia. They are guaranteed to keep you warm for any fall activity whether it be going to the city, going shopping, or having a simple dinner. Wherever you decide to wear them, you won't be disappointed!
Neutral Color Sweatshirts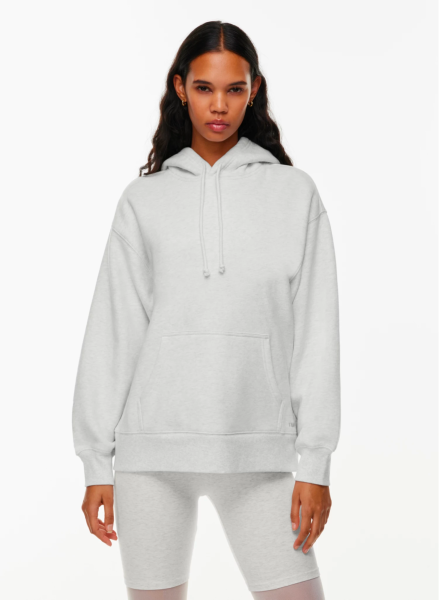 Neutral-colored, simplistic sweatshirts are exactly what will keep you warm and stylish this fall.  While it's no secret everyone's go-to sweatshirt is the classic college hoodie, these are a great addition to your closet to spice up your fall style. Not only do they go with any pants, but you can add many accessories to make it more fun. Accessories include a simple vest, throwing up your hair, colorful shoes, or you can stick with the simple look.
Ribbons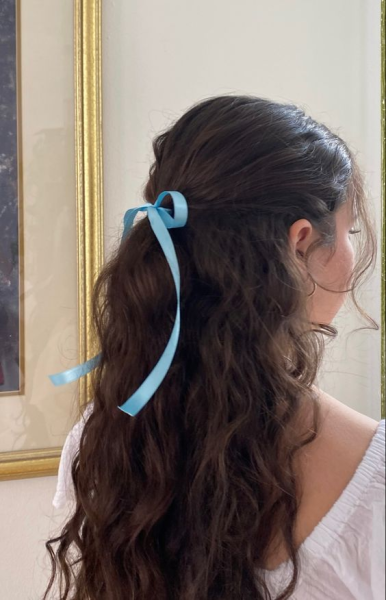 Not to be biased, but this trend might be my favorite. Ribbons will not do you wrong this fall! The ribbons come in varying styles, colors, and textures – the options are unlimited. Whether it be an accessory in the hair, a design in your clothes, or simply tying a ribbon on anything that feels too plain—no matter what you choose you can't go wrong!
Neutral Colored New Balances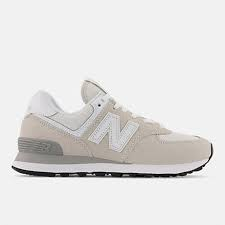 If you couldn't tell; neutral colors are the way to go this fall. New Balances are here to stay this fall, whether it's going out or simply running an errand, they are guaranteed to keep your feet comfortable and up to date. New Balances are the perfect blend of both an athletic build and a stylish look. These shoes are great for going on runs, working out, or going on a walk. They can be paired with jeans, leggings, sweatpants, and skirts.
Chunky Earrings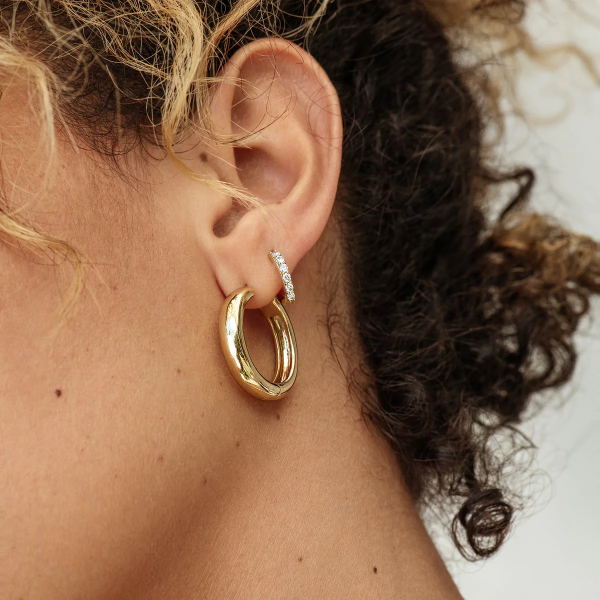 Another trend that will probably stay with us for a while: chunky earrings. Gold or silver, these earrings will always add a bit of pop to your outfit. You can rock them with hair up or hair down. Also, you can wear them with just about any type of style. Whether you want to go cozy or glamorous for the day – these earrings will help you achieve all looks.