Many students and staff underestimate the long and rigorous hours many of the Lake Forest Varsity Dance Team members partake in throughout the extent of the competition season. 
Competition season is the time, for us dancers, to prepare for the entire beginning of the year. We finally get to showcase our skills by competing two well-choreographed dances. While football season is mostly half-time entertainment and showing spirit towards our high school.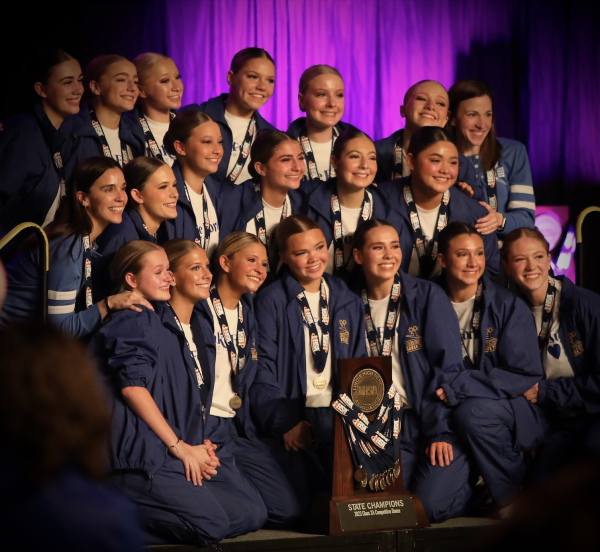 Personally balancing academics and being involved in a sport, in this case, dance, is a lot more difficult than others may think. From the long 8-hour school day to immediately attending practice can be exhausting at times. But I have realized I just have to remind myself that I'm so lucky to be able to participate in something that I am passionate and excited about, with such an amazing team. 
If you ask me, ending the day with dance practice with the team is something I find myself looking forward to every day. 
When competition season starts, there is no time to be messing around. 
I consider competition season as the time I am going to have to push myself the hardest I have ever before, both mentally and physically. But ultimately, the final result is always worth all the team pushes for. 
Given that dance is a 10-month sport, we continually train and practice in our off-season to stay in shape. The training the Lake Forest Varsity Dance Team does is like no other. To gain all the proper muscle and stamina for the season to come, we do countless workouts and training opportunities to ensure we are getting stronger. 
Despite the workouts we complete every day during our practices, we also attend Quest Performance Training during our winter break practices. Where Coach Q will give us hard – but necessary – workouts to challenge us and help us strive for bigger goals later in the season.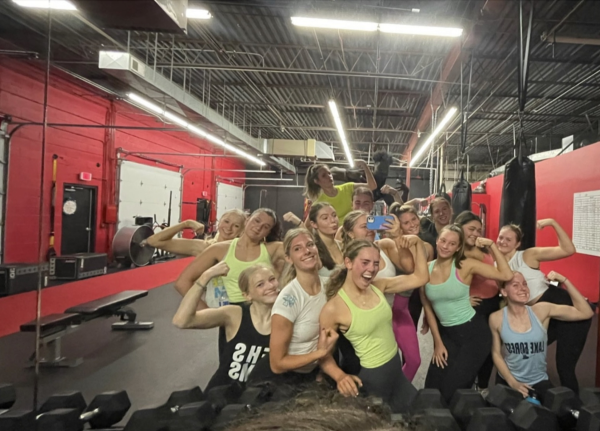 Unlike previous years, the Lake Forest Dance Team competition tryouts were held just days after the last football game. With the quick turnaround, it was necessary to quickly shift into the correct mindset needed to successfully get through the long but exciting week. 
In a typical competition season for the Lake Forest Varsity Dance Team, the weekend following tryouts is used for learning choreography. We have special choreographers flown into Lake Forest, to workshop and create the most amazing dance, specific to our team. 
We spend up to 18 hours on our feet over the course of the two-day weekend learning, drilling, and practicing one of our newly choreographed dances. 
This past weekend, the team was lucky enough to have our Pom Choreographer, April Gallagher, on Zoom to choreograph our 2024 Pom routine. Gallagher is an assistant coach for the dance team at Hofstra University, a 10x national champion and 2x world champion team. Since Gallagher is pregnant, one of her dancers, Marina LoRe, came to help teach the dance this weekend.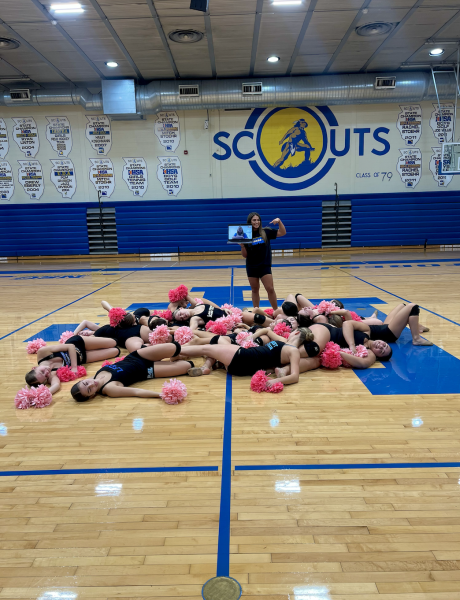 These choreography days are filled with tons of excitement not only because of how epic the dance turns out to be, but because we finally get to see the dance we will be practicing and perfecting for our competitions to come. 
This upcoming week, our Jazz choreographer, Ricky Ruiz, will come to create and teach us our dance where we will spend about 14 hours practicing and drilling another routine. 
After being given our choreography we then begin the entire process of cleaning every single detail of our Jazz and Pom routines. Someone may ask, what does cleaning a dance entail? 
Well, we quite literally can spend almost 2 hours cleaning, practicing, and drilling the same 10-second turn combination over and over again. It may be hard to believe, but we review everything, even where your finger placement is, head positioning, and specify timing so everyone is synchronized. 
Being a part of the Lake Forest Varsity Dance Team comes with great responsibility, accountability, discipline, and focus. 
Free time is limited during competition season as I probably see my family 10% of the time and am with the team the other 90%. But in my opinion, the time spent with the team, girls who are practically your built-in sisters, makes all of the difference. There is no one else I would rather spend all of this time with, 17 of my best friends and the people who truly understand me like no other.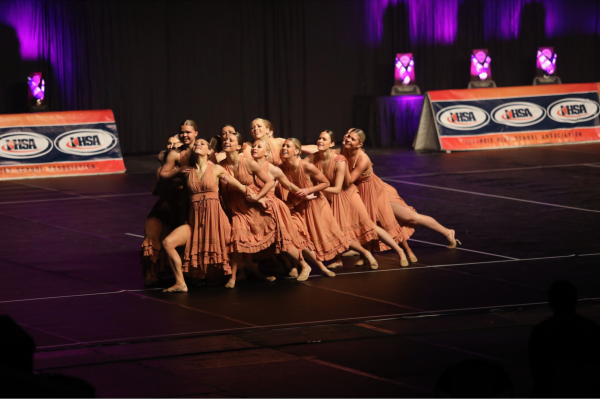 Competition season also allows for tremendous time for team bonding. Even after the countless hours spent dancing, practicing, and drilling we all still have so much fun together. Making the best out of any situation, while being practically delusional by the time the day ends. 
Usually, we start to compete our dances at the end of November to early December. It starts with two regional competitions, then the state series, beginning with conference that can lead into sectionals, then eventually the state championship. Our final competition takes place in early February when we will head to Orlando, Florida to compete in UDA Nationals. 
There are countless traditions the Lake Forest Varsity Dance Team repeats year after year, all of which are very valued by team members. Just a few include 'pipmas' (a team gathering celebrating Christmas), watching dance team college nationals, and participating in endless pictionary rounds.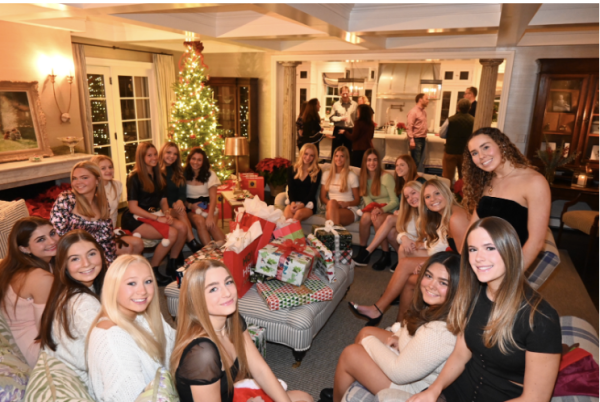 Being part of the Lake Forest Varsity Dance Team is considered a tremendous honor, during competition season it's our job to put in all the effort we possibly can and more. And to withhold the legacy this program has created for all these past years. 
Make sure to keep a look out for the Lake Forest Varsity Dance Team 2024!