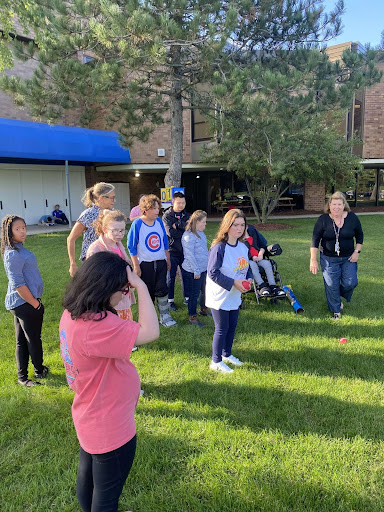 Last year was the first time I ever went to Special Olympics. My friend, Kate Bienkowski, co-president of Special Olympics, had encouraged me to go. I joined during the basketball season in the winter. Almost immediately, I looked forward to the weekly practices and was excited to be a part of the positive atmosphere. Always met with smiling faces, Special Olympic practices were constantly a highlight of my week. I wish I had joined it sooner.
LFHS's special education program is incredible. It fosters a positive and inclusive environment for all students. With co-teaching, co-facilitation, and learning and life skill courses, the special education program is very well rounded. Special Olympics takes the program one step further and truly benefits the student body as a whole. 
By integrating students from the Transition Program at West Campus and students from the special education program at East Campus, Special Olympics is available to all students. The variety of sports provides a basis to learn new skills. 
"It allows athletes and buddies to create lifelong friendships and bonds that are so important. The athletes are able to play on a real team and get involved in learning healthy lifestyles and having so much fun along the way" said senior and Co-President Scott Weston.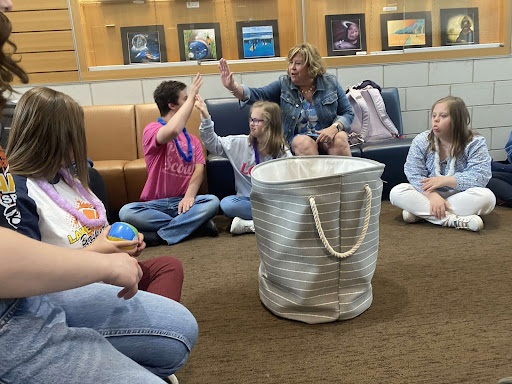 Special Olympics is a program in LFHS that enables students with disabilities to play a variety of sports. In the fall, the athletes play bocce ball. The winter is basketball season and the spring is track. There are typically two weekly practices after school on Tuesday and Friday afternoons.
The buddies that participate in Special Olympics help the athletes learn the sport and create a sense of team unity. It's so important that students are involved with Special Olympics. Recently there has been a lack of students coming to help out. Their participation is so valuable and necessary in the community. 
"It is understandable for students not to be able to participate all year long as student sports take up after-school time, but we strongly encourage any afternoon students to swing by!" says senior Kate Bienkowski.
Special Olympics is often overlooked and deserves more recognition. Not only does Special Olympics need more student participation, but they deserve more support.  If any student is interested in joining Special Olympics they can email Mrs. Doucette.