Laura Flangel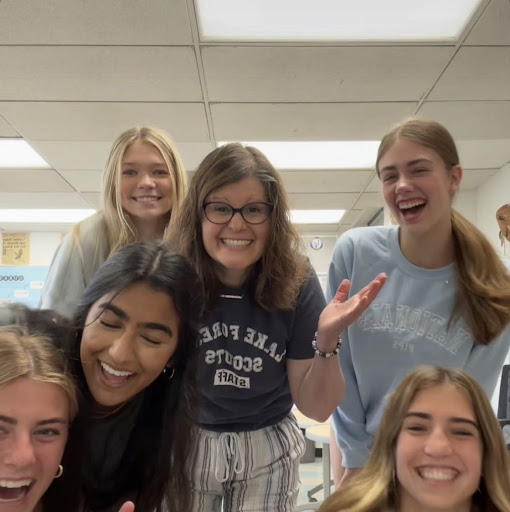 A classroom that sits in the corner of the 3rd floor is filled with charisma and an extraordinary collection of personal and original newspapers on the walls belongs to social studies teacher Mrs. Laura Flangel. This is the kind of classroom that can make you feel at home quickly as you become one of her students. Mrs. Flangel is the kind of teacher who is not only invested in every topic she teaches but also in the well-being of her students. 
Her ability to make subjects that not all students can find instantly engaging, interesting and relatable is what makes students love her so much. Junior, Ella Rubenstien says having Mrs. Flangel 8th period is "a great way to end her day" because she always has "a really good attitude."
While Flangel mostly teaches AP seminar to sophomores and US History to juniors, that does not mean you won't find various grade levels asking her for help or in her classroom. Practicing executive functioning and stress management are things Flangel makes sure students understand and can perform well. She is not just teaching students, she is helping them become greater students. 
Senior Alexia Akintade makes sure to stop by and chat with Mrs. Flangel any time she can. "Mrs. Flangel is the kind of teacher that truly cares about their students' well being. Even though I only had her my sophomore year she continues to check in and ask me how I'm doing," says Akintade. 
Flangel not only is passionate about social studies, but she also encourages school spirit and engagement. She often even offers extra credit for students who share pictures from the seasonal dances LFHS hosts. After students from her AP Seminar class last year finished exams, she threw a celebration including DIY scholar t-shirts and a cake with a picture of the class on it! There is no doubt Mrs. Flangel knows how to show spirit. 
"Mrs. Flangel's encouragement had such an impact on my work ethic and she always pushed me to my next level of challenge. Her positivity always made my day so much better and made me excited to learn," said previous AP Seminar student, Grace Donovan. 
Flangel knows how to turn around someone's bad day or low spirits. She often has fidgets, coloring sheets, and music playing, making her classroom all the more hospitable. Her dedication to helping students advance in their learning does not go unnoticed. 
Sophomore Madeleine Helfrich, who is in Flangel's AP Seminar class, says her "positive attitude" and ability to "explain information without making it too complicated" are what makes Flangel such a great teacher. 
Mrs. Flangel is an extremely accepting and friendly teacher. Asking her for help or advice is not something that students find difficult. 
"She is really understanding and will make sure everyone is doing well and caught up and knows what's going on," said Rubenstein. 
Flangel knows how to make students feel important. She will usually only refer to her students as "Scholars" because she believes in their high quality learning abilities. The students that have or had Mrs. Flangel cannot easily forget what it was like to be a part of her classroom. 
"One of the greatest compliments a teacher can have is when past students go out of their way to visit you, and tell you about how things are going, and they bring an energy of excitement and joy to reminiscing what it was like to be in your class.  As Mrs. Flangel's co-teacher, I have gotten to witness this more times than I can count, where kids come to visit her and she always greets them with such joy and genuine interest, and the students are enthusiastic," says US History Co-Teacher Daniell Iaach. 
Mrs. Flangel's constant effort to communicate with her students is what makes her form such good relationships that last longer than a year long course. She is an asset to the positivity in the LFHS hallways and is always looking for opportunities to exceed classroom expectations. Her ability to become a loved teacher and a friend to students and staff is evident. 
"You know just by watching that interaction, the magic of an exceptional teacher changed someone's life for the better," said Iacch.
Logan Marsch
While the transition from middle school to high school is hard for most, it has been nothing but seamless for freshman Logan Marsch. After just two months as a high school student, Marsch has already settled into Lake Forest High School and gotten involved in numerous activities.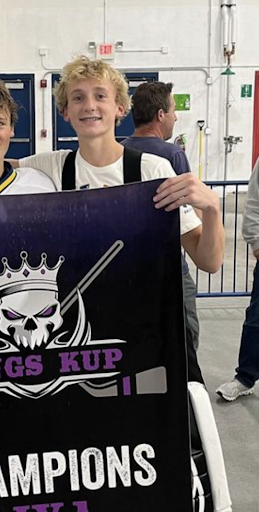 Playing football, hockey, and juggling a rigorous academic schedule would be challenging for most, but Marsch makes it look easy. 
Marsch was not afraid to try out for the school's football team and is now a valued member of the freshman team. "Logan is a great teammate," said teammate Bain Flavin. "He's also incredible at football, even though it's only his first year."
Marsch is described as supportive on and off the field. "Logan's the kind of teammate who will always help you if you don't understand a play in football, and he's supportive no matter what," said teammate Colin Cheng. 
While Marsch is very involved in athletics, he also juggles an advanced academic schedule. "He's a really smart and hardworking student," said Cheng. "He's already in a lot of honors classes, even as a freshman." 
Although he's just a freshman, Marsch has already made his mark on LFHS, and no doubt will continue to do so. 
"He never fails to put me in a good mood," said Flavin.
Katherine Malloy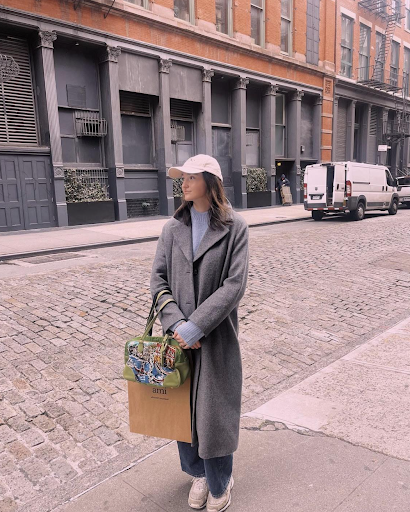 Senior Katherine Malloy is an extremely hardworking student with many passions and impressive academics. Malloy became a D1 field hockey Georgetown commit in her junior year and continues to inspire her field hockey teammates every day. 
"It's amazing to watch her on the field, the way she can stick handle around the other team is incredible," says senior Lissy Blume.
Malloy is described as a triple threat. Not only is she an outstanding field hockey player but she is also a very stylish person who is passionate about fashion, pop culture, travel, and social issues. 
"Malloy has always been an exceptional field hockey player but what really sets her apart is she is also truly exceptional in all areas of her life," says Malloy's varsity field hockey coach.
Malloy has taken an abundance of rigorous courses at Lake Forest High School but she never allows the stress of those classes to take away from her bright personality.
Malloy does not fail to put a smile on the faces of those who are around her. Her humor does not go unnoticed and her friends describe her as "extremely bubbly and funny."
"She's one of the funniest people I know and having convos with her anytime is always entertaining," her teammate and friend Maisie Henshaw says.
Malloy has a very bright future in front of her. With all her exceptional qualities academically, physically, and socially, we cannot wait to see what she does after high school!
Matthew Somoza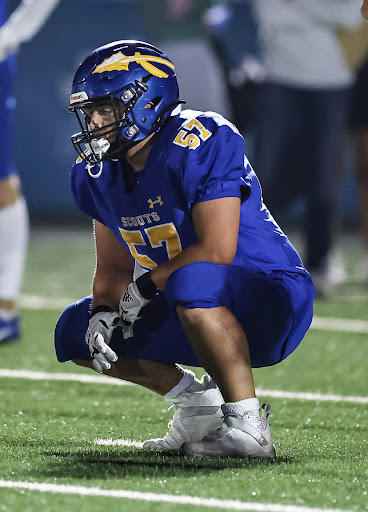 Junior Matthew Somoza is well known around the school for his incredible football skills, being a two year varsity starter. He plays defensive and offensive line for the football team. Playing on both sides of the ball is an unyielding task, and all of his determination and grit doesn't go unnoticed. He is a great friend, brother, son, and teammate. Everyone wants to be like Somoza because he leads by example in everything he does.
"Somoza works just as hard as the guy next to him," said teammate and lineman Logan Uihlein.
"Somoza is a really happy kid, and he is hardworking," said teammate Torian James.
Somoza is always smiling and looking to make others around him smile. Most importantly, the friends that he makes stay close to him because of his loving nature.
"Matthew is the best friend you could possibly have. He is friendly, caring, and a hard worker," said good friend and teammate Alex Terlap.
Somoza is not only a positive force socially and on the football field, He is also a force in the classroom.
"Somoza's a grinder," said Mr. Mann, who has Somoza in his Law Honors class. "He's always here early and he works hard."
For Somoza, being a hard worker seems to be a common theme among all his friends and teammates.
"Over the past two years, Matthew has been a great teammate to me and something that I have noticed is that everyone is drawn to him," said fellow teammate Tommie Aberle.
Maxim Cusack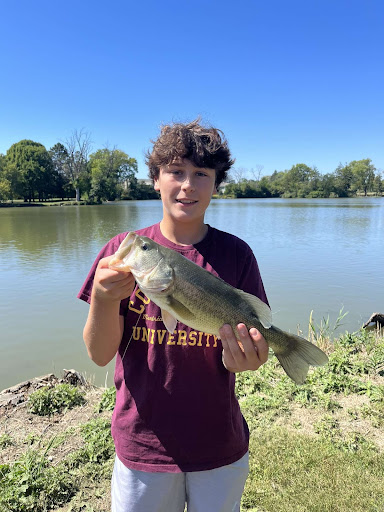 Sophomore Maxim Cusack is not only making an impact on his fellow classmates, but he is also the student every teacher wishes they had in their class. 
"Maxim is always going all out whether its flag football or basketball; he always gives it his all," said Team Fitness teacher Mr. Matt Fiordirosa.
Fiordirosa also went on to praise him for his competitive drive, "He's always ready to battle in any sport we play." 
Besides is a great example of the true student-athlete as he excels in the classroom and is involved in lacrosse at the high school; he was a standout freshman on the JV team last year.
Cusack's teammate and best friend, Teddy Atzeff, really admires Cusack's grit and work ethic on the field. "Maxim is always ready to take a hit or score a goal; he was one of our leading scorers last year and I can't wait to see what he does this year," said Atzeff. 
Atzeff also really respects Cusack as a friend. "He never fails to put a smile on my face and is always there for me when I need him." 
Cusack is someone who is always there for his friends. Cusack is making a huge impact on the LFHS community whether it's getting gritty on the lacrosse field or making sure his friends are taken care of.
Sophomore Tess Uihlein said, "Maxim is the kind of friend you can do nothing with but just have so much fun."