John Gibbons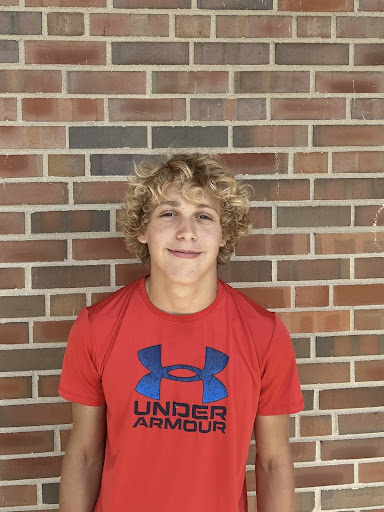 Coming into your freshman year of high school, it can be pretty hard to stand out, especially in a sport filled with kids older than you, and even more so when your sister also participates in it.
Freshman John Gibbons had that exact thing happen to him after coming into boys cross country at the beginning of the year. Known by some of the girls cross country team as "little Gibbons" for his sister, senior Paige Gibbons, he had a lot to live up to.
However, John was up to the challenge. As cross country captain Kevin Gustafson put it, he likes to joke around before practice, but when the team needs to get things done, he puts in the work to make it happen. And his results speak for themselves. John, after having only run 2 meets, already has a 3-mile record of 19 minutes and 20 seconds, an incredibly respectable time, particularly for a freshman.
While talking about John, cross country coaches Matt Jerina and Brad Naughton said that he works hard, makes improvements, has great attendance, and some great hair. Naughton said specifically, "He always has a smile on his face, even when he's running in the upper miles or doing difficult workouts."
Raunak Singh, another runner on the cross country team, said, "He's really motivated, a great guy with a great attitude, and a great athlete."
Kylie Dugan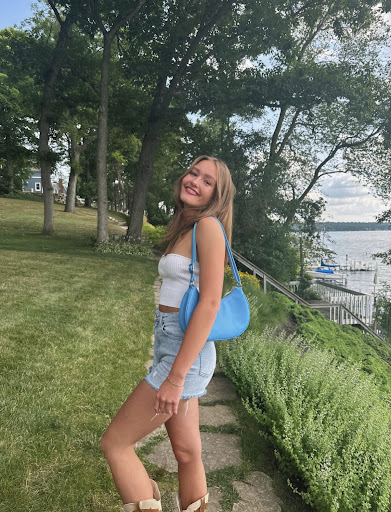 "Once Kylie and I were driving home and there was a huge crash in front of us; and Kylie being Kylie she dialed 991 instead of 911. We were both in panic as to why 991 wasn't working and she was screaming at her phone while! The man ended up being okay, but it is one of my favorite stories of Kylie," said Junior Cate Lee. 
Junior Kylie Dugan goes above and beyond to brighten the day of students all throughout high school, her friendly face, kind smile, and genuine brightness does not go unnoticed by her peers.  
 "She puts her friends before herself 100% of the time. One thing that I love about her most is how much I can depend on her," said Lee, "I can always go to her whenever I need to tell her funny things or something that upset me and no matter what she hears me out."
Lee has been one of Dugan's best friends since 7th grade, and they have had their fair share of funny moments together. 
Her positive attitude and selflessness in the classroom, hallways, and outside of school, translates flawlessly to the court, as Kylie is a key member of the Girls Varsity Volleyball team. 
"She puts the team first and is very dedicated to being on the varsity team," said Head Varsity Volleyball Coach, Leah Pranke, 
At the start of the season, Dugan faced a devastating knee injury, but nevertheless, has kept such a positive mindset, and continued to support her teammates in every way she can. 
"Being injured has definitely had its challenges for Dugan, but she has been coming to practices and games as her PT schedule allows and I think that just goes to show how much she is dedicated to the team," said Coach Pranke. 
If you have been to a girls' game this year, you may notice that LFVB is wearing green ribbons on their shoes.  These ribbons are for Dugan (her favorite color) to show her that the team will support through her recovery. 
"The team felt it was important to do this for her because of how much they want to support her throughout her recovery," said Coach Pranke. 
Dugan's unwavering dependability is known amongst her teammates. 
"I always know that Kylie has my back and is rooting for me no matter what. She is so selfless and puts her team above anything else," said fellow teammate, Senior Emma Stadolnik. 
It's clear that the LFHS halls would not be the same without Kylie's bright smile, kind spirit, and dedication to putting everyone else before herself.
Josie Irvin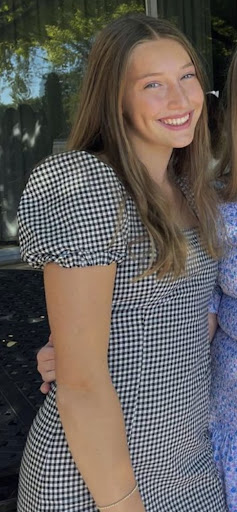 Sophomore Josie Irvin can do it all. Along with her commitment to the dance team and other extracurriculars, Irvin has stepped up to be Sophomore Class President this year to ensure she can make this year the best possible one for her and her peers. 
Last year, Irvin served a vital role in the freshman Student Council as she was always bringing her ideas and opinions to the table. 
"She couldn't have been more involved in the activities we were doing. I could sense her enthusiasm from my phone because when I would put out a reminder she would either respond right away or be the first to like it. She was always so excited to be a part of the student body," freshman Student Council advisor Carolyn Bielski said. 
Close friend Annie Davis describes her as "warm hearted, smiley, bubbly, and kind." Irvin never fails to brighten Annie's day every morning when she picks her up for school. 
This year, Irvin has the opportunity to take her leadership role up another notch as the Sophomore Class President.
"She is a friend to everyone. She's going to be a great listener and the type of person who will bend over backwards to work out any issues among the sophomore class," Bielski said.
As the Dance Team captain, Irvin uses her previous leadership experiences to motivate her team. 
"Even at the most negative times, Josie is always there for everyone and continues to be uplifting," freshman teammate Samantha Morris said. 
Morris is not the only teammate with nothing but positive things to say about Irvin. 
"She truly lights up every room she walks into," teammate Shae Milliman said. 
Though Irvin is just a sophomore, she has already made her mark on LFHS. Irvin's positive spirit has a way of inspiring everyone around her. 
"I can't think of a single person who has anything negative to say about her, " senior Maddie Van Nuys said. 
Sophia Zar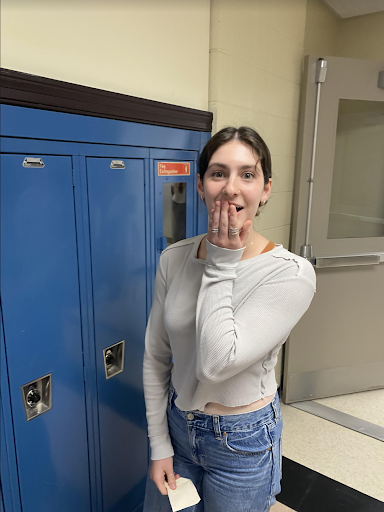 Sophia Zar, now a senior, is an active member in our community even though she joined LFHS her sophomore year. Prior to joining the Lake Forest community, she lived in Deerfield and before that in Rogers Park. 
Zar advocates for any cause she is passionate about and she won't back down until action is taken. Her passion to advocate for others has been represented through the clubs and organizations she's a part of. 
"Sophia Zar is the most passionate, independent, mature, and strong person I have ever met," said senior Caroline Kaiser.  
Her junior year she started a chapter of Student's Demand Action at LFHS in order to bring awareness to gun violence. SDA has organized many community activities including a walk out. Not only did she start the chapter of SDA, but she is currently the president of the Human Rights Club. As a part of the Human Rights Club she has helped plan Community Day, Day of Compassion, organize the thrift store, and more! She is also very active in Special Olympics which she's been a part of every year that she's been at LFHS.
"She's very actively involved in our community and I've never heard her say anything bad about anyone," said senior Mahi Bhalla. 
These are all things that everyone knows about her, but there are a lot of fun facts that not a lot of people know. She's part of the Choir at the high school and she's secretly a great singer. Not only is she a great singer, but also has great music taste such as Caamp. 
In her free time she enjoys playing Word Hunt, anagrams, and going to the gym. She also loves spending time with her mom who's her best friend.
As someone with so much on her plate she always manages to have a smile on her face. Even in extremely difficult situations, she's always able to laugh off anything. 
"Anytime I'm talking to her I end up laughing," said Bolurin Taiwo.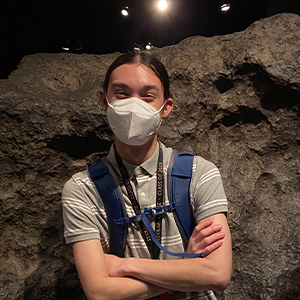 Mx. Ryan Eleveld
When you graduate Lake Forest High School, it can feel like you know the school like the back of your hand. However, there is one person who knows this school like the back of both their hands, and a bit more. Mx. Ryan Eleveld, math whiz, IT icon, and tech extraordinaire makes this school work.
"They are very methodical, solution oriented, eager to get the job done and wanting to help as many people in the process as they can," said tech director Ms. Mary Toledano.
Mx. Eleveld is the assistant tech director for the fall show and the freshman-sophomore show, helping put together the sets and technology that makes the RMA stage shine. "They have a full-blown arsenal of electrical, soldering, and wiring knowledge at their disposal," said sophomore Evan Spezzano. "Mx. E knows how to do a lot, and they like to help out wherever they can."
Not only does Eleveld know the stage, but they have an expansive knowledge of technology as well. Eleveld worked over the summer in the IT Department, helping put together the new technology such as Macbooks and Apple TV that we have utilized this year.
"Mx. Eleveld stands out in many fields, from science to math, theater to IT," said senior Georgia Sottosanto-Sorensen. "They are always willing to help anyone with anything."
Some students may have seen Eleveld in their math classes, ready to help with their expansive knowledge at any time. Being an alum, Eleveld knows the curriculum and spaces of the school better than anyone else.
"Working with an alum means that they have a lot of previous working knowledge of the space, the school and more. It can be a great asset in a variety of situations," said Toledano.
On top of all of this knowledge, Eleveld knows how to guide students. With their calm and kind demeanor, Eleveld makes anywhere they go a safe space for all.
"Over the summer Mx. E taught us things I would have never comprehended on my own," said Sottosanto-Sorensen. "They have shown all of us how important it is to keep trying."