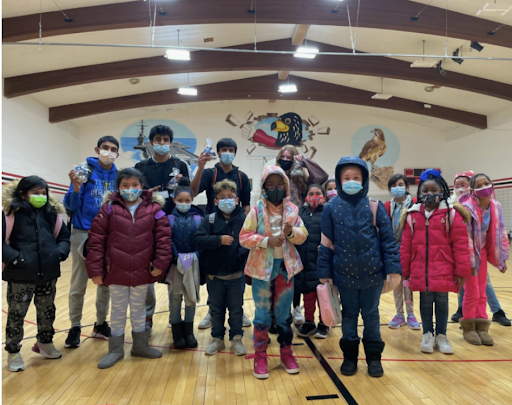 Beginning over a decade ago, Big-2-Little is a club with a mission to help underprivileged students at Evelyn Alexander Elementary School in North Chicago. The club's name comes from the idea that the students at LFHS are the "bigs" and the elementary students are the "littles." 
The club takes part in many fun, rewarding activities such as an egg drop where the littles and bigs work together to not let the egg crack. Activities such as this encouraged senior Zuzu Knox to become part of the club. 
"I want to make a bigger impact. I also heard about the club's positive environment through my sister. My sister did it in high school and is now working for the school," said Knox. 
The club's faculty sponsor, Dan Panfil, is deeply involved. Kathy-O'hara, the previous activity sponsor, asked him to attend a meeting over a decade ago, and he knew he wanted to get involved.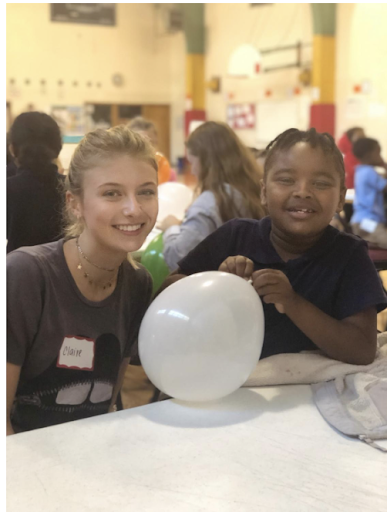 Just from the first few meetings, Panfil was drawn into the club's productive atmosphere. 
"I first started going as an observer and right away I was really impressed by the overwell program and how wonderful of a program it really is," said Panfil. 
Panfil believes in the power of mentorship, not just for the littles but for the bigs too."Both the bigs and the littles benefit from the connections, it is really cool to witness," said Panfil. 
These said connections are vital to the students at Evelyn Alexander elementary school. Without these relationships the elementary students would have little to no extracurriculars.
Senior Annie Page talks about these connections herself and what she hopes for the kids,"I hope to inspire and influence kids at such a young age. I want to help them succeed in their educational progression," said Page. 
The importance of Big-2-Little will always be evident. Although we are just two miles a part, there are huge differences between our communities, and Big-2-Little works to bridge that gap.