Angela Hill, a beloved LFHS security guard, passed away unexpectedly this July. Her friends and family say her legacy lives on through the kindness and selflessness she showed to every person who walked through the front doors.
Hill was known for her smile, and many of the students and teachers referred to her as the "angel of the halls." This is a reference to her kindness and her name, which has the word angel within. 
"When I hear her name. I think of one word: joy. Just the joy she brought to everything," said Principal Dr. Erin Lenart. 
Just about everyone who knew Hill recognized her outgoing personality  Her close friend and colleague Michelle Glyman said Hill was "just so full of life." Security guard Jim Athanas said Hill "could talk to anybody."
"Always friendly and upbeat. Could strike up a conversation with a complete stranger," said Athanas.
Hill made an effort to connect with each and every person she interacted with, especially students, who looked to her as a mother-like figure, someone who they could trust, who they could talk to about anything, and most importantly, she provided a shoulder to cry on. 
"Something that [Hill] said that I will always remember, is when I was talking to her about my mom, and she reminded me to always love and appreciate my family," senior Lauren-Lee McFarland said. "She always seemed really grateful to be here, and so grateful for life.
Family and friends meant so much to Hill. A few months ago, she became a grandmother to a baby boy. She had been married to her high school sweetheart for 38 years.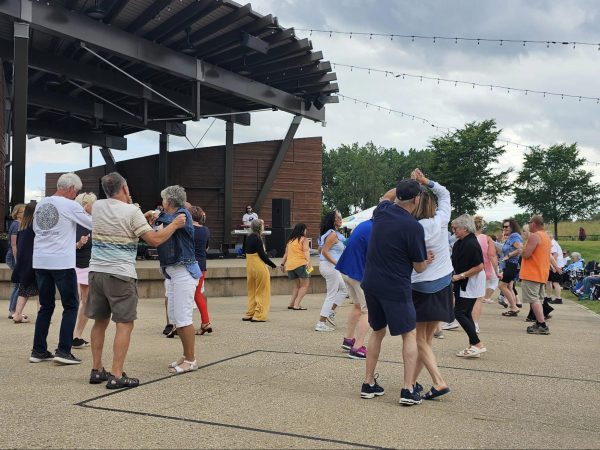 Hill grew up with a passion for dance her entire life, and she loved to share that passion with others during her time at LFHS.
 "At the Winter Dance last year, the school had rented out a rotating camera. She had just got on [the platform] herself, and was just dancing like crazy on it. It was amazing to see," said Dr. Lenart, "After she got off, I remember her saying 'Oh Erin, I just love it here'."
Hill referred to her time here as her "dream job" and her dream retirement location. With her constant joyous presence, her love for the community was impossible not to notice. 
Hill and her husband owned a dance studio, Dress Up & Dance, which was a mobile dance club organization that focused on using dance as a way to stay healthy, an opportunity to socialize, and, most importantly, a chance to have fun. 
"We used to try to dance up here [the second story of the library where study hall is held] she would teach me dances, and I was gonna take lessons from her and her husband," said study hall teacher Leanne Nelson. "She didn't teach dances like ballet and tap, she taught like the hustle and cha-cha, fun, lively dances."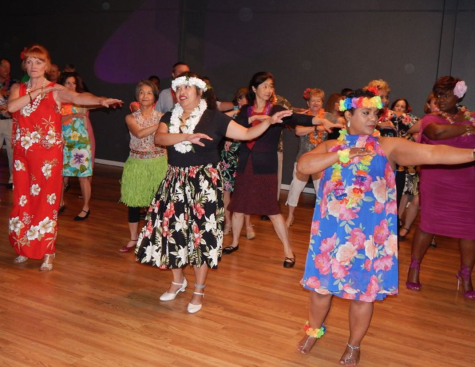 Even though Hill had only been working at LFHS for 8 months before her passing, she fell in love with the school, students, and the community surrounding it, and her love brought such a positive force to the halls. 
"She was a fast friend, just someone you need and want to be friends with. You know how you just meet people and you become instant friends, that was like me and her," said Nelson. 
Hill's impact on the community is still felt even after her passing. 
"There was such a positive change when she started working here, and with her gone she has left a void at the school that is impossible to fill," said Dr. Lenart. "She made LFHS feel like home, for all of us."