Howdy Partner! The Scouts are back and fans paraded into the varsity field last Friday for the first home football game of the season. You could even hear the click of cowboy boots while walking in. This was definitely not the Scouts first rodeo, because they showed up with the western-themed outfits this week!
SENIORS
Wow! What can I say, the seniors really took the cake in spirit gear at last week's game. We can confidently say that we're proud to be a part of this crew.
Seniors, Veronica Ibarra and Alexia Akintade took us to the country in their overalls. They both paired it with perfectly themed graphic tee shirts, a "horse galloping in the wilderness" and a yellow "I Heart Corn" shirt. To finish it off they accessorized with pieces of wheat in their mouths and cowboy boots! Rootin' tootin' job ladies!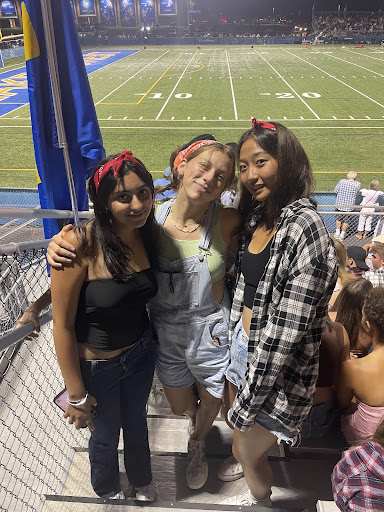 These seniors gave us an amazing combo of western and personal style. Isabelle Chong, Maya Taha, and Ella Burns all had bandanas in their hair, which incorporates the theme seamlessly. Their denim pants and overalls completed their cowgirl looks! Love to see it y'all! 
JUNIORS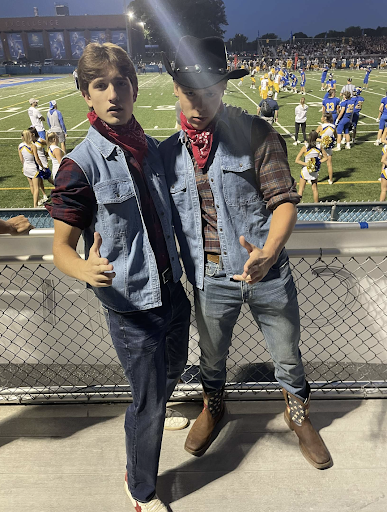 Senior Timothy Rukevina and Junior Stefan Cucuz twinned last Friday in this denim-on-denim look. The red bandanas around their necks created a flawless cowboy illusion. The flannels are the perfect final touch to make them the best in the west! Way to rule the stands boys!
SOPHOMORES 
The only word I have for the sophomore class is LAME! While there were some cute cowgirls, I did not see one impressive western outfit. Wow, y'all were the rodeo clowns of the night.  
FRESHMAN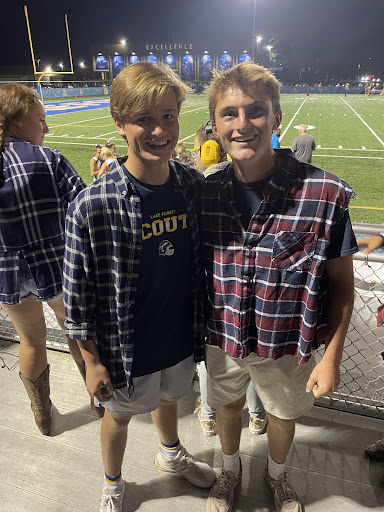 Buckaroos Emmett Lee and James Altounian represented the freshman class in their flannels. They had a perfect combo of scout pride and the cowboy look. Well done boys!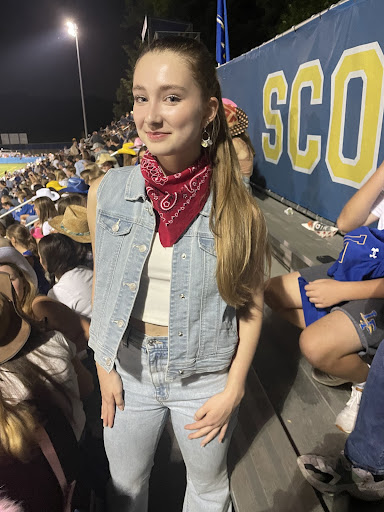 Freshman, Alexandra Whelan absolutely slayed in these flared jeans. The denim vest and bandana and earrings tied her look all together. She really took us to the country roads with this outfit! 
Overall, the western theme was well represented by the scouts for the home opener, but there is definitely still some room for improvement. See y'all next week for another Super Scout-fits. Yee- Haw!