It is already that time of year again. Homecoming dress shopping is underway as the dance comes up in just a few weeks. The infamous instagram accounts for people to send in their dresses so no one matches, are already filling up with posts. So, here's a helpful guide to keep you looking trendy, unique, and stunning for the big night! 
Florals 
A floral dress is never the wrong answer for homecoming. While it can be hard to find the floral pattern that has the perfect color combo and style of dress, there are many different kinds of options to choose from.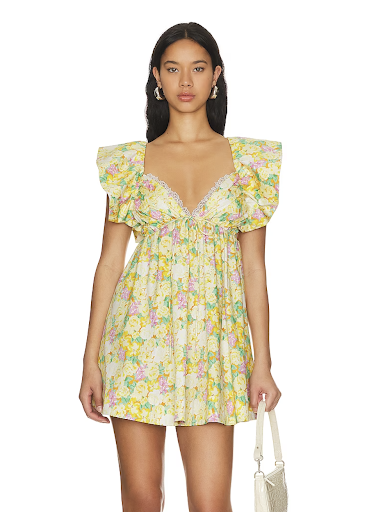 This For Love and Lemons dress is too die for. The lace detailing in the middle adds the perfect final touch to these ruffle sleeves. To tie all together -the cutest yellow and purple rose pattern. It is nothing but adorable!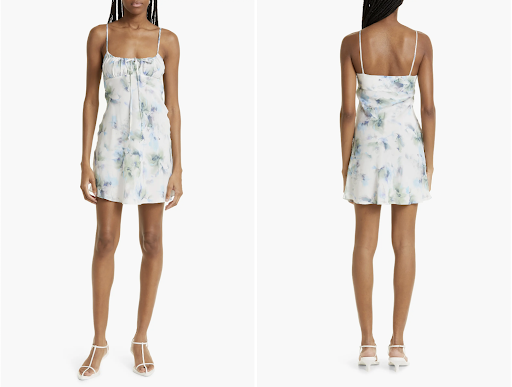 This Bec and Bridge is so simply stunning. The 'watercolor-esc' blue and green floral print is so unique. The tie at the top adds the perfect trendy touch. You cannot go wrong with this dress.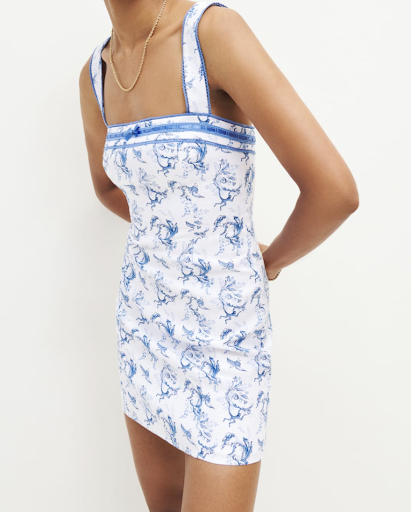 This Reformation is everything you need in a homecoming dress. Its colors, floral pattern, and mini bow detail in the center are all what will make you trendy, cute and flattered at the dance!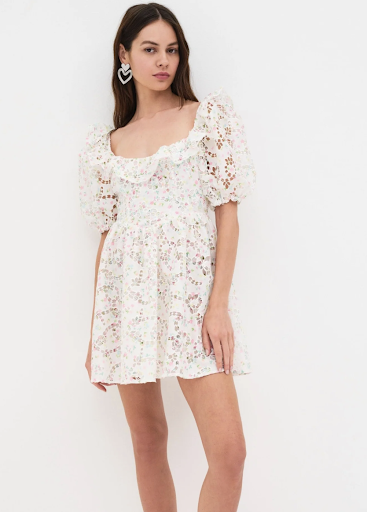 I absolutely adore this For Love and Lemons lacey floral dress. The puff sleeves are so unique and the mini flower print is so delicately beautiful. The floral cut detailing gives the dress a lacey look, making it so feminine and flattering. 
Texture and Pattern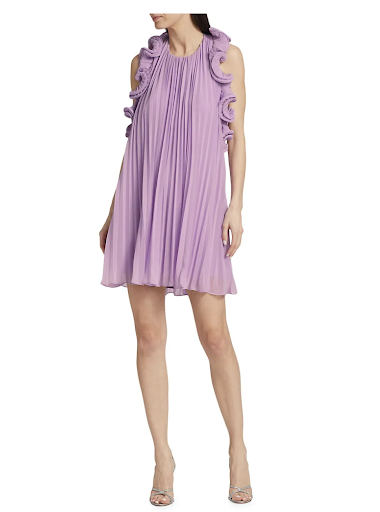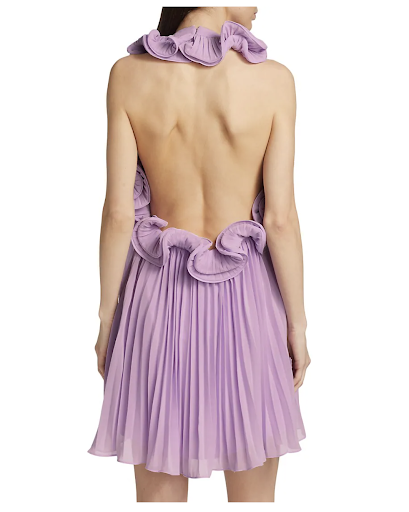 This purple Amur dress is so extravagant and I love it! The open back and halter neck is so flattering. If you aren't all that into patterns but want an eye catching look, this dress has it all.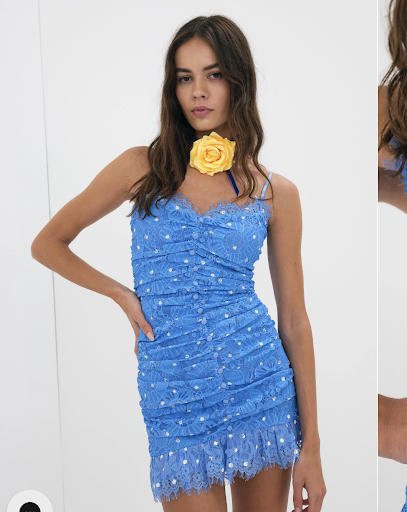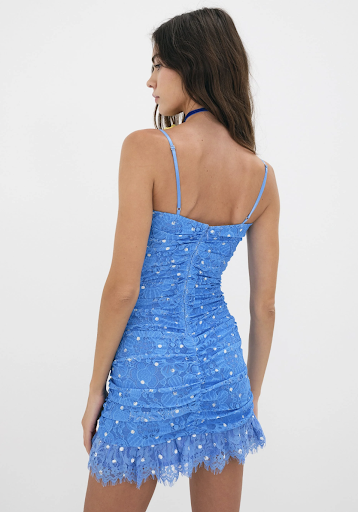 This blue polka dot For Love and Lemons dress is darling. The color is such a vibrant shade of blue and the buttons up the middle adds the flare you need. The lace detailing and scallop trim complete this dress's perfection.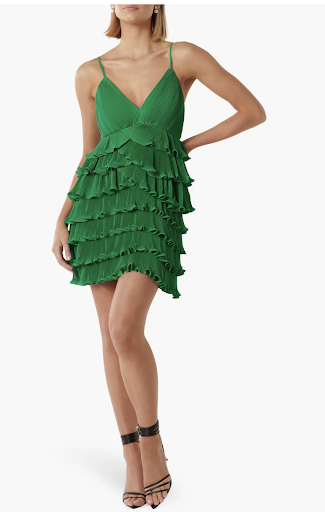 This asymmetrical pleated dress from Nordstrom is so unique and fun. Its ruffles and edges will definitely be swaying on the dance floor. The green and style combo makes it such a flattering dress. 
Solid Color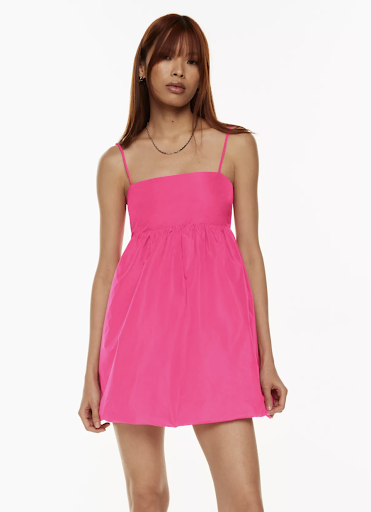 This hot pink Aritzia dress is such a fun color for the dance. It's simple babydoll style could be paired with fun or simple heels because the color pop is enough to look show-stopping!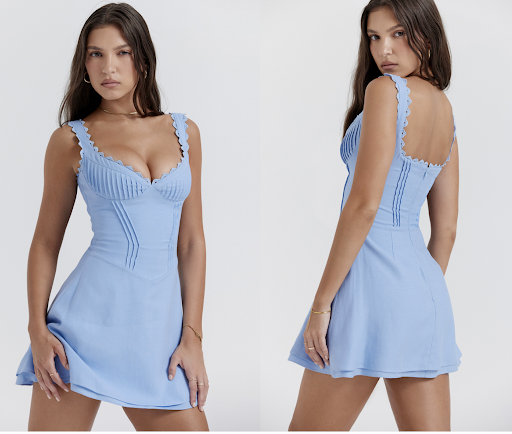 This light blue House of CB dress has such beautiful detailing. The sweetheart neckline and lacey scallop detailing creates such a flattering shape. You will look eccentric in this dress!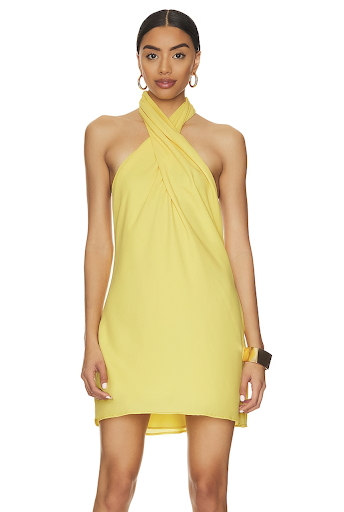 This yellow halter neck from Show Me Your Mumu is so sleek and simple. The shade of yellow is so elegant and would compliment a fresh summer tan. You could pull your hair up in a slick back ponytail and absolutely serve the night. 
Shoes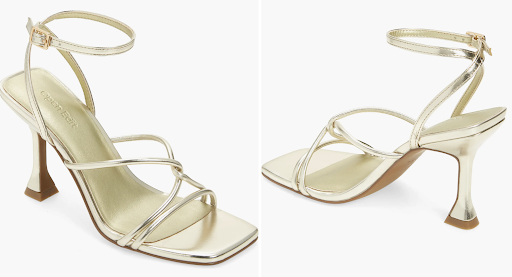 These Nordstrom heels are so unique, but also simple. There are many neutral color options to choose from, so you can find the ones that would best fit with your dress. The straps and buckle clasp will hold you sturdy for the night.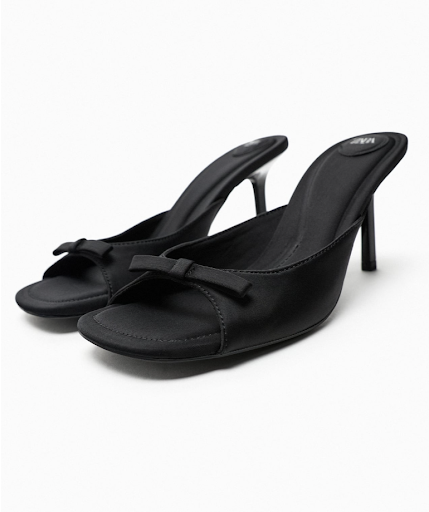 These black Zara heels would be a great purchase because they are so versatile. Not only would these be great for homecoming, but really any dance. The mini bows on the front are so timeless yet also trendy!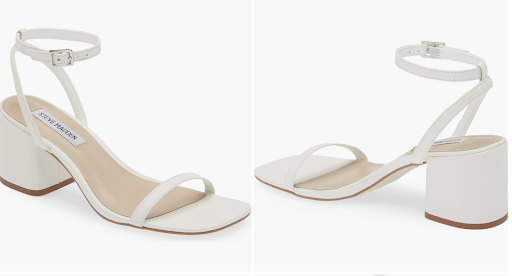 These Steve Madden simple block heels come in various neutral colors that would all compliment any dress. If you're looking for a simple, comfortable, and reliable shoe for the night, these are for you!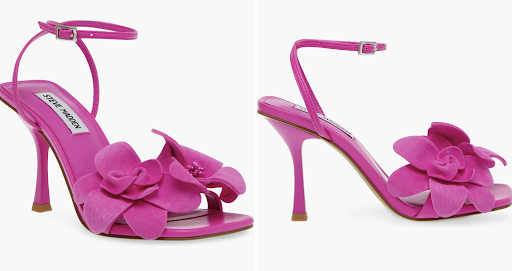 These funky Steve Madden heels are such a fun color. The flower detailing would pair with any floral dress beautifully and also will spice up your outfit to the next level.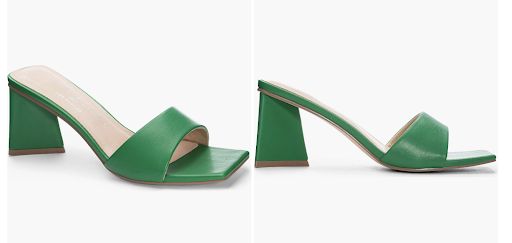 The adorable square toe slide heels from Nordstrom come in so many different fun colors. These shoes are a comfortable height and style leaving your feet feeling great on the dance floor. These can pair with any dress so well!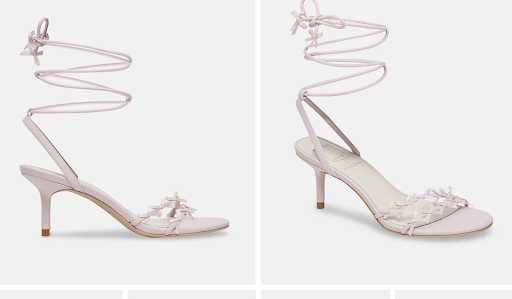 These bow detailed Dolce Vita X For Love and Lemons heels are so trendy and cute. They tie up your ankle with bow detailing in the back and on the front straps. If you want to add a dainty yet unique shoe to your outfit, this is for you.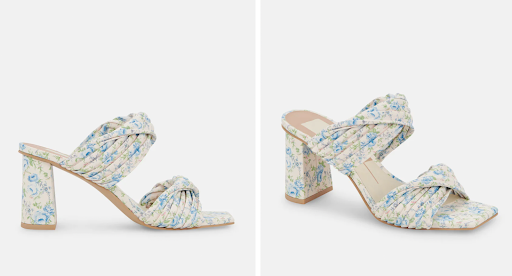 These blue floral print Dolce Vita heels are so perfect for homecoming. If you are wearing a solid colored or more simple dress, these heels would be the perfect way to elevate your look. The pattern is so delicate and beautiful, I just love them!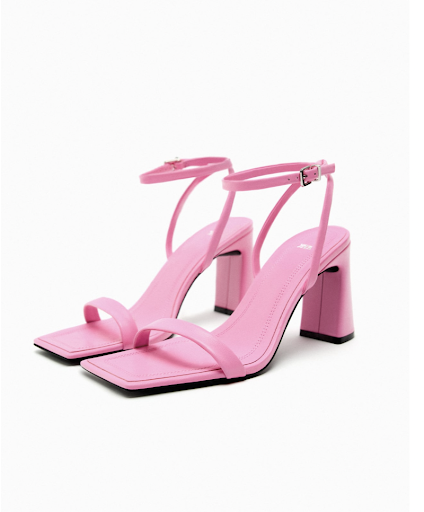 Trying to find the perfect shade of pink for shoes can be so difficult. I absolutely love these Zara bubblegum pink heels. The color is so complimentary to any dress and the square toe is such a versatile style.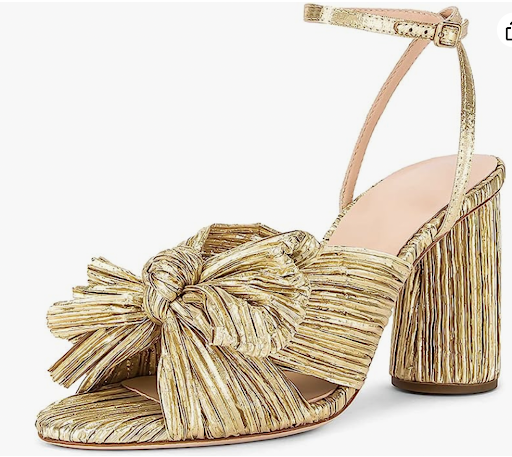 The classic bow heels are a school dance favorite. They are the perfect way to amp up a simpler dress. This Amazon version is affordable and comes in so many different kinds of colors!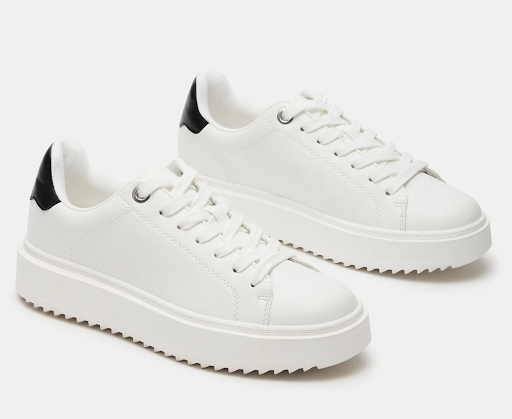 Sneakers are never a bad idea for a dance. These Steve Madden shoes will have you comfortable the entire night. They are a great option if you're not looking to add any inches to your height. 
Happy homecoming shopping Scouts!