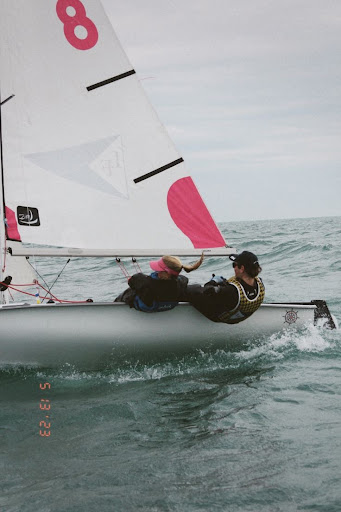 What does the sailing community mean to you?
"It is completely a sense of family to me. I think sailing is such a unique sport, so everyone who does it shares a similar sense of community. I see it as an escape and something that feels like home."
What was it like growing up on an all boys team?
"It definitely was not my favorite thing growing up. I did not become very close with my 
teammates very easily, at least not until I was in high school. Now, I can't imagine sailing without 
them. They are some of my best friends and we have amazing experiences together" 
How much of a time commitment is sailing? 
"You get as much out of it as you put in. The people who don't commit as much time into the team don't get put on the roster and do not get as many opportunities to compete. In the spring season, I practice or compete around seven days a week but in the fall, our schedule consists of three practices a week."
How has the support from your family and friends supported your sailing career? 
"My family has been a huge support system for me throughout my sailing career. They are always making sure I have the right gear to sail through all the seasons and are sending me all around the country to compete. It also is important to me to have moral support too. They definitely provide that for me. My friends are more just there for me through all the ups and downs. We all support each other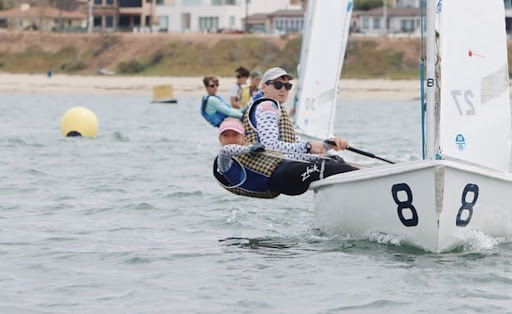 through our sports and activities and I think they are my biggest fans." 
What has the recruitment process been like for you? 
"It has been quite a humbling experience. Sailing actually has one of the hardest recruitment processes because it is the only sport that prioritizes GPA and classes in order to get recruited. I definitely had to work extra hard the past two years in order to get recruited but overall, it's going pretty well. We will see what the future holds." 
Do you see sailing in your future? 
"Yes, I do. I think it will always be an interest of mine and I will always be happy to compete. I do not know if I will continue being on a team but I will gladly take on any opportunity to sail in a regatta." 
What's your favorite memory from sailing? 
"Probably the whole nationals regatta my junior year. That regatta is by far the most competitive regatta I have ever competed in so when I sailed A fleet for the first time and placed sixth overall, it felt that all the time and energy I devoted that season paid off. The thrill of competing against the top teams in the country was definitely a unique and exhilarating feeling."
What relationships have you developed from sailing?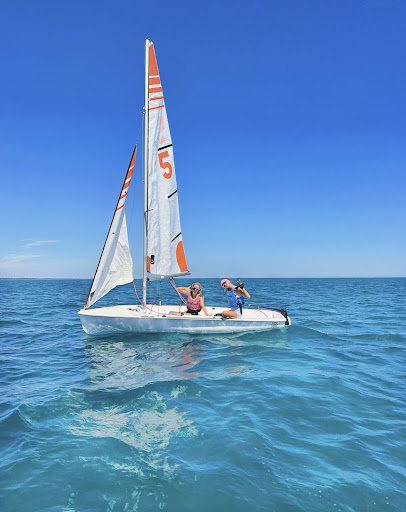 "The relationships I have made throughout my high school and even middle school years sailing have been some of my most special bonds. I cannot express enough how much I value some of the friendships I have made with people from all around the country in all different grades."
How has the sailing commitment affected your social life?
"Not much has changed. The hardest part was teaching myself that I was going to have to make some sacrifices and make some hard decisions. But overall, I have kept my friends from school and my sailing friends so it has been pretty easy." 
How has your sailing experience changed from when you were a kid? 
"I enjoy it way more now than I did when I was younger. I was so caught up in the fact that I was not winning that I literally started to hate the sport. Now, I love my team more than anything, I love the competition, and I pretty much just love being on the water all the time."