Senior Luca Royer shares his journey on his commitment to Northern Illinois University. Royer plays corner outfield for the Varsity Baseball team. 
How long have you been playing baseball?
"I've been playing baseball since I was able to, which was when I was five."
What drove you to choose this school?
"I really liked the campus and the business program which is what I want to pursue. I also loved the team when I visited and the athletic program."
How long did it take you to ultimately decide what school you wanted to commit to?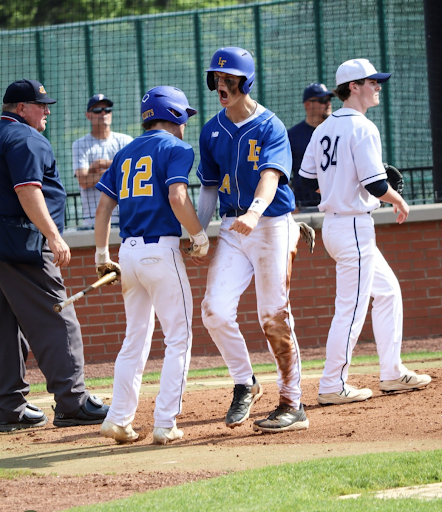 "It took me the whole summer, which was filled with lots of visits to other schools. I wanted to keep my options open and I wanted to make sure I was making the right decision."
What do you plan to do with baseball in the future?
"I want to play four years in college, and then hopefully get drafted. That's the dream."
What got you into baseball?
"My Dad got me into baseball, and both of my older brothers played for the high school and now in college."
What is your favorite Lake Forest baseball memory?
"My favorite memory is being able to play right next to my brother Gianni through his senior year of high school."
Who is your biggest baseball mentor?
"My biggest baseball mentors are my two older brothers, Gianni and Rocco, and my dad because they have taught me a lot over the years as well as practicing and pushing me to always be a better player."