"Agent 0": a nickname synonymous with 2023 LFHS graduate Noah Portalatin. Portalatin was a starter on the varsity basketball team during the 2022-23 season and will continue his athletic and academic career at Lawerence University in Appleton, Wisconsin.
After graduating, Portalatin pursued another interest of his by coaching basketball. In June, Portalatin created an elaborate two-day training camp for local basketball players ranging from seventh grade to rising seniors. Teaming up with a local AAU team, the camp was cleverly named "Agent0Masterclass."
Noah began experimenting with coaching basketball about a year before starting his camp. Portalatin gathered a skillful coaching staff with vast experience, some heading off to start their college careers and others even in pro careers. Portalatin also featured a fellow Lake Forest graduate and Ohio Wesleyan commit: Anthony Mordini. Mordini played alongside Noah and started for Scouts basketball in both his junior and senior seasons.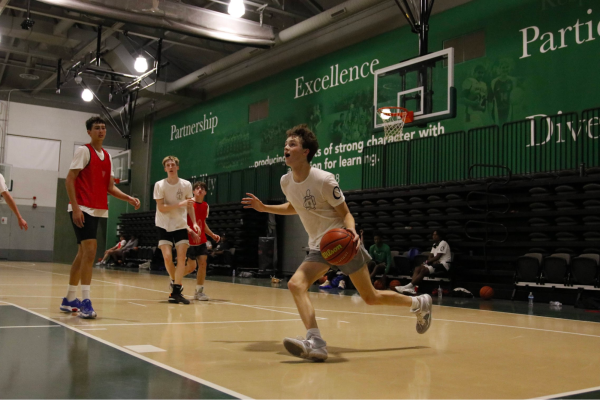 Noah amassed an amazing group of players from all over the North Shore area, featuring names such as Derek Bishop (Mundelein), Oliver Gray (Barrington), Brady Sehlhorst (Notre Dame College Prep),  and Anton Strelnikov (Lake Zurich). The camp was spread out over two days at Lake Forest Country Day School and covered almost every aspect of the game. The campers worked on shooting, covering under the hoop, engaged in 2 on 2 games,  and eventually scrimmaged against the coaching staff on the final day. 
"I did the camp to help elite kids show off their talents across the area," said Portalatin.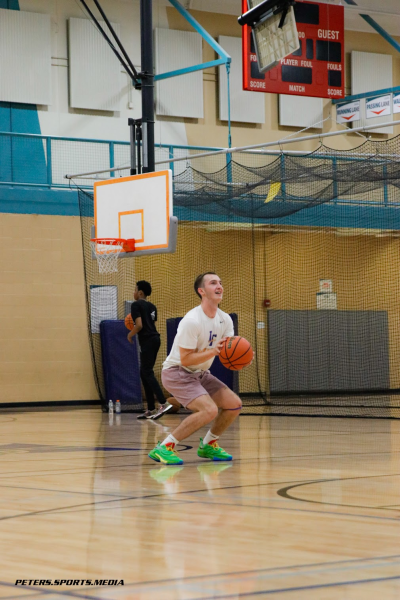 Noah's love for every aspect of the game drove him to make this camp as extensive as possible and help local high school players have a better chance at a future in collegiate basketball.
 "My favorite part about basketball and the reason I love it today is because there's a million different ways you can play," said Portalatin.  
After the camp, Noah continued to host private workouts with players until he left to begin his basketball career at Lawrence. 
"Through the camp, I met some kids I have continued to work with and my favorite part was watching them grow." 
Portalatin has continued to work with Scouts players such as Dominic Mordini, Efe Yardimci, and Bolurin Taiwo.