Honoring Zach Porter: A Baseball Miracle
Last Sunday, LFHS alum Zach Porter tragically lost his life while on a trip with friends in Alaska. 
Porter was a part of the 2021 graduating class and a beloved member of the LFHS varsity baseball team where he wore the jersey number 3. The news of a loss of such a young life had a profound impact on the community.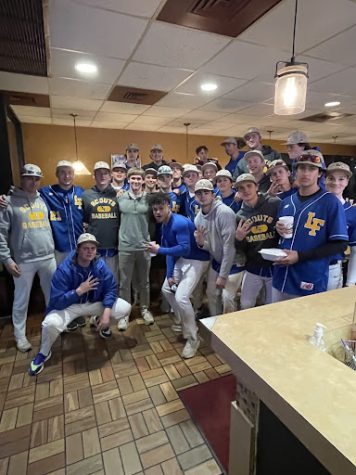 Last Wednesday was the first game for the varsity baseball team since news of the accident reached the team. 
To honor Porter's life, former teammate Shep Graf, changed his jersey number from four to three because that was the number that Porter wore during his time on the team. 
"This is why I love sports. It creates bonds and teaches life lessons that last forever," said Varsity Baseball Coach Ray Del Fava.
Wednesday's game was the first round of State Playoffs, meaning a loss would be the end of the team's season.
Coincidentally, Graf bats at the third position in the lineup. The bases were loaded, the score tied, and with the game, and their season, on the line, Graf made the game-winning hit to keep the Scout's season alive.
After the exhilarating win, Del Fava said, "Our hearts were heavy and tears were flowing," a bittersweet moment for the team. 
As the team makes their run for a state title, there is one thing that will remain certain: Porter's legacy will leave a positive impact on this program, and this community for many years to come.