High lead levels were addressed in 2016
LFHS was one of many schools to find higher than acceptable levels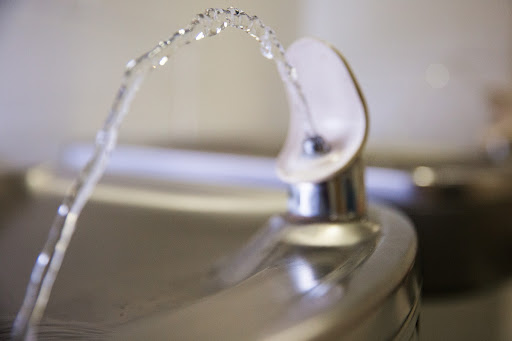 This month, the Chicago Tribune published an article outlining efforts to remove lead, a hazardous toxin, from drinking fountains in public schools across Illinois.
Lake Forest High School was one of 1,800 Illinois schools that tested positive for some lead levels in 2016. A state law requires schools to notify parents if lead levels are found to be above 5 parts per billion (ppb).  The EPA requires actions to reduce lead levels if found to be over 15 ppb.
Three fountains at the high school had levels higher than 15 ppb. They were shut down and immediately remediated or replaced in the summer of 2016. Out of an "abundance of caution," two additional water sources at West Campus, registering between 2-15 ppg, were shut down on August 30, 2016, according to Chief of Communications Melissa Oakley said. 
"We take the issue of water safety extremely seriously," Oakley said. 
Administrators decided to conduct the voluntary testing as an extra precaution for its students and staff, according to Oakley. All consumable water sources from each building's drinking fountains, offices, and kitchens were sampled to test for lead. 
"All samples were within acceptable limits except for three drinking fountains (outside Rooms 181/cafeteria, 203, and 109) at the LFHS East Campus. These fountains were found to have lead levels of 19 parts per billion, 17.3 parts per billion, and 18.9 parts per billion, respectively," Oakley said.   
The Tribune data, which the article says was obtained from the Illinois Department of Public Health, showed five tests had over 15 ppb, and the highest ppb level found was 24.9 ppb. It also says four tests showed levels between 5-15 ppb.
Oakley says she was unsure why the Tribune data is different.
According to the CDC, exposure to lead among adolescents can damage the brain and nervous system, slow growth and development, and cause learning and behavior problems. It can also cause hearing and speech problems. Adolescents are especially at risk because their growing bodies absorb more lead than adults.
"I'm glad the school seems to have this issue under control. I fill up my water bottles after my gym class and before practice, so it's nice to know the water I'm drinking is lead-free," junior Zach Shoemaker said.