Scout Send Off: Mr. Steve Johnson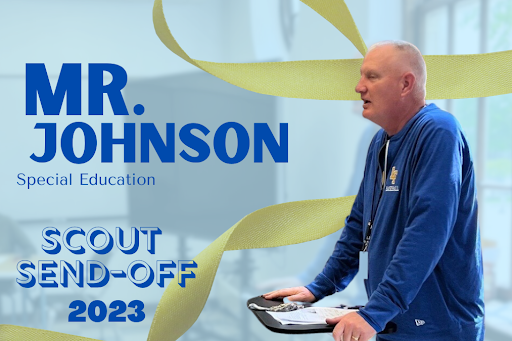 After graduating from college in December of 1990, Steve Johnson began working at Adolescent Residential Treatment Facility in Minneapolis. A few months into his job, he was notified that they needed someone to work in their classroom to aid a 4th grade student. 
Through mentoring this student, Johnson quickly found a passion working with students who have unique needs and soon decided to pursue a Masters Degree in Special Education. 
He then moved to Illinois, where he worked at Lake Zurich High School and then a Middle School in Barrington before starting at LFHS in 2002.
During his time here, Johnson has been both a teacher and the Department Chair for Special Education. Along with facilitating and teaching in the Special Education Department, he has been heavily involved in the Athletic Department for the past two decades.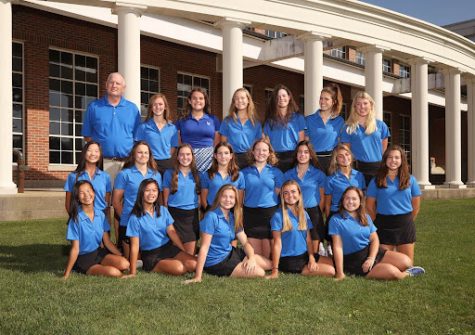 Johnson coached three different sports during his time at Lake Forest. He was the head girls golf coach for 10 years and the assistant freshman boys basketball coach for 18 years. 
Johnson has also been coaching the freshman boys baseball team alongside Trent Webster for the past eight seasons.
"He immediately stepped up our first season together when my assistant at the time had to step down from coaching," said Webster. "Mr. Johnson takes his outstanding teaching qualities and applies them when he's coaching. We don't look at wins and losses at the lower level, we look at development and progress. There's not a better guy to accomplish those two things."
Johnson's priorities as a coach are not about winning, but rather developing his athletes in both athletics and more importantly in life. 
"There are many great life lessons to be learned by being a part of a team, such as being able to be coachable, working together with other people, and understanding that you don't always 'win'," said Johnson.
He emphasizes how there are setbacks in both sports and in life, and that "the important thing is how you respond to those setbacks. One of the things I have always tried to instill in my students and players is that you 'gotta battle,' which means no matter what happens, you keep working hard to improve in every situation." 
Along with helping his athletes to become more skilled in sports and in life, Johnson ensures that his teams create lasting bonds with each other.  "I have always found it very rewarding to see athletes work hard to improve their skills and see a group of people grow together to become a team," said Johnson. 
Senior varsity basketball player Henrik Goldsberry was coached by Mr. Johnson on the freshman team during the 2019-2020 season.
"Coach Johnson always pushed me to work my hardest, especially when there was adversity," said Goldsberry. "He brought our team close together during that season, and because of that, I have friendships that I wouldn't have without him."
"
One of the things I have always tried to instill in my students and players is that you 'gotta battle,' which means no matter what happens, you keep working hard to improve in every situation. "
— Mr. Johnson
Following his retirement, Johnson will be moving to Phoenix, where his wife and five daughters have been living for the past five years while he has been finishing his career here in Lake Forest. 
"Mr. Johnson is an exemplary family man. His love for his wife and daughters is evident when he shares stories of his family," said Webster. 
Johnson's wife and youngest daughter have been selling a few breeds of puppies in Phoenix, and he plans on helping them when he returns. "I am very excited to be together again as a family on a full time basis," said Johnson.
For the past two decades, Johnson has greatly impacted individuals in both the Athletic and Special Education department.
"I'm going to miss him. We can always replace someone with a new hire. But it's challenging to replace someone with the qualities that Mr. Johnson has selflessly given to the school community during his 21 years at LFHS," said Webster.