Out of Fashion: Glorifying Karl Lagerfeld is a mistake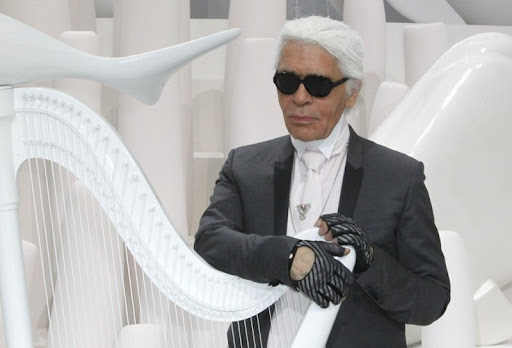 Every year, the first Monday of May marks the return of the fashion industry's biggest, grandest, and most important night of the year: the Met Gala, hosted by the Metropolitan Museum of Art. 
Unlike other fashion events, the Met Gala is no home to little black dresses or simple tuxes on the iconic red carpet — instead, think of Zendaya as Joan of Arc at Heavenly Bodies or Lady Gaga's four outfit changes during 2019's theme, Notes on Camp. 
This year's theme, Karl Lagerfeld: A Line of Beauty, was a tribute to Lagerfeld, the late German fashion designer — dubbed "in honor of Karl." On Monday, the Met Museum not only showcased a sea of boring black-and-white Chanel gowns, but also support of the problematic designer.
While Lagerfeld is well-known for his role as creative director of Chanel from 1983 to his death in 2019, he's also remembered for his controversial legacy: accused of racism, fatphobia, and opposing the Me Too movement. 
"
It's time to reevaluate whether we should continue supporting institutions that uphold and celebrate bigoted voices. "
Historically speaking, the fashion industry is known for having a one-size-fits-all approach. While more plus-size and diverse models are being hired, having a slim and skinny figure is often the norm.
Karl Lagerfeld was no exception to believing in these industry standards. 
"No one wants to see curvy women," is what he told reporters in 2009 after only exclusively hiring models who fit a double zero in his runways and editorials. 
One of Lagerfeld's most troubling comments was his dismissal of sexual assault allegations against fellow designer, Karl Templer. 
"If you don't want your pants pulled about, don't become a model. Join a nunnery, there'll always be a place for you in the convent," Lagerfeld said in a 2019 interview. 
Now, as he is celebrated by the Gala theme and the Met's Costume Institute exhibit, it's time to reevaluate whether we should continue supporting institutions that uphold and celebrate bigoted voices. 
The selection of this year's theme is a reminder of how our society ignores issues that primarily impact minorities — especially when it's covered up by the glitz and glamor of the Met Gala. 
While Lagerfeld's longtime contributions to the fashion world should be recognized, we can still acknowledge the context of values that are reflected in his work. He wasn't making clothes for anyone beyond white, size 00 models, thus emphasizing a harmful beauty standard onto an industry that already holds these ideals. 
Nevertheless, the selection of this year's Met Gala theme is also a reflection of the morals of the fashion industry itself. Politics and fashion — like all art — often intertwine, however, industry standards and big names like Anna Wintour typically ignore the harmful ethics of many designers.
For example, Wintour, editor-in-chief at Vogue, has gone out of her way to support problematic creatives: whether it was after John Galliano's series of anti-semetic remarks or sexual assault allegations against Alexander Wang. Her partnership with Lagerfeld was no different as she hoped many "would understand how many people love and respect him," despite his offenses. 
And although myself, along with many others, were disappointed with the choice of this year's theme, I still appreciated some of the creative and avant-garde looks on the steps of the Met. 
Some of the notable looks — and my own favorites — included Doja Cat's take on Lagerfeld's beloved cat, Choupette, Ashley Graham's pink satin and velvet black structured gown, and Nicole Kidman endorsing sustainability by rewearing a pink, feathery dress featured in a 2005 Chanel No.5 commercial. 
Regardless of the innovative designs found at the Met Gala or through Lagerfeld's own collections, it's critical to understand the implications of controversial remarks, especially in an industry that prioritizes celebrity culture over humanity. 
While we can appreciate artistry and the beauty of fashion, we can also recognize how paying homage to a bigoted designer inherently glorifies his legacy.