Mens Lacrosse rides 8 game winning streak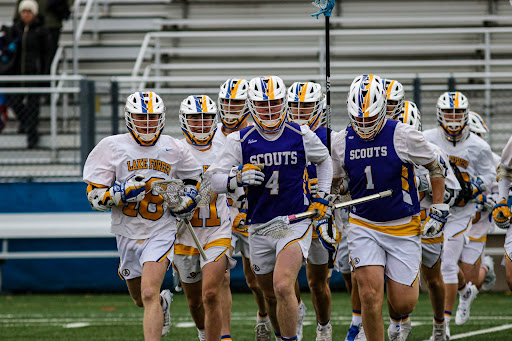 On a brisk and rainy night at Lake Forests Varsity Field, the Varsity Mens Lacrosse (11-2) defeated the struggling Glenbrook North team. The Scouts are one an eight game win streak.
Lake Forest dominated the entire game with scoring contributions from senior attacker Harry Kotlarz, senior middle defenseman Jack Carrabine and senior attacker Dennis Hickey, among many others.
The Scouts return to action tonight at Warren Township High School in a one seed vs two seed matchup in the North Suburban Conference. Warren enters the matchup ranked ninth according to the IHSA rankings and looking to improve upon their 10-4 record. Lake Forest holds steady at number four in the state rankings with a record of 11-2.