AP exams are just around the corner: You got this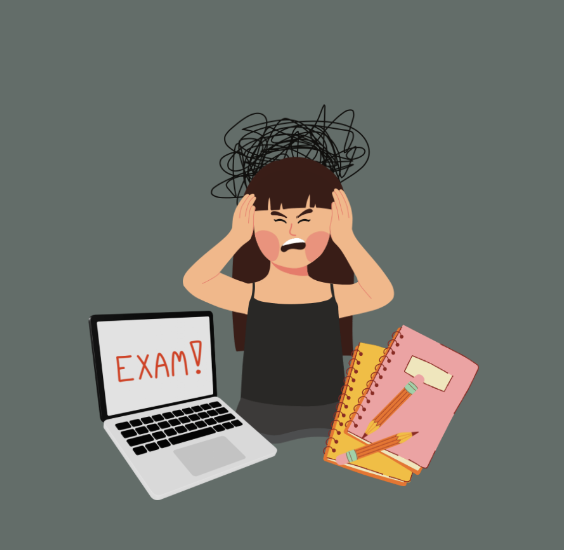 The (often very dreaded) time of year has come… when AP exams become the primary stressor for many high school students, but there are ways to make them suck a little bit less! Here's my high school senior-approved list of tips and tricks that can help you succeed in the coming weeks:
It's important to understand the format of the exam and the types of questions that will be asked. Many AP exams include multiple-choice and free-response sections, and knowing how to approach each section can be key to success, so before jumping into the exam, make sure you know what you will be handed. Just knowing the format of the test can boost confidence and make the test just a bit less scary. 

Get a practice book and space out your study time!! Here are some helpful and highly regarded review tools, many of which have practice tests included. 
The Princeton Review: Cracking the AP Exam Series: The Princeton Review is a well-known publisher of study materials for AP exams. Their Cracking the AP Exam series provides a comprehensive review of the material covered on each exam and includes practice questions and tests.
Barron's AP Series: Barron's is another popular publisher of AP exam study materials. Their AP series includes reviewing the material, practice questions, and online resources.
5 Steps to a 5: This study guide series offers a step-by-step approach to studying for AP exams, with plenty of practice questions and sample exams. The guides are available for a variety of subjects, including Biology, Calculus, and Psychology.
McGraw Hill AP Series: McGraw Hill's AP series provides a review of the material 
Also, remember AP exams are just one part of your academic journey. While doing well on these exams can be beneficial, it's also important to prioritize overall learning and growth throughout high school. (You are not forced to send your scores!!)
Just remember, take a deep breath. Everyone gets through them.