A quarter-century of selfless support: Celebrating Mothers Trust Foundation's 25th Anniversary
25 years ago, Barbara Monsor sat around her kitchen table surrounded by family and friends to do some much-needed brainstorming. 
A retired social worker, Monsor was not ready to relax. She longed to do something more to fulfill the needs of the Lake County community. That something was Mothers Trust Foundation, a non-profit based in Lake Forest aiming to serve the underprivileged youth of Lake County. 
Founder of Mothers Trust Foundation, Monsor passed away in 2022 at the age of 99 after starting the organization at age 75. 
Since the foundation's establishment, 47,250 children and their families in Lake County have received assistance from Mothers Trust Foundation. As the organization enters its 25th year serving the community, Monsor's legacy persists in the lives of the kids who are supported every single day. 
In order to qualify for aid from Mothers Trust Foundation, a child must be at or below the poverty line and be between the ages of 0 and 21. In fact, 96% of the households that the foundation supports have an annual income of less than $36,000. 
The organization assists children in fulfilling basic needs such as paying rent, maintaining medical expenses, and having enough clothes to wear. All of the services that the foundation provides are paid for by donations from corporations, families, and foundations.
Mothers Trust Foundation meets every Wednesday at 9:30 am to review requests from around the community. Social counselors, social workers, and agencies reach out to Mothers Trust Foundation on behalf of children in need. These weekly service meetings are open to the public, in person or via Zoom.
They provide a background of the family and their situation, and the committee composed of former social workers, faculty, and community members, decides the next step. Often, the situation is desperate, and the child needs support immediately; this is why the organization prides itself on fulfilling all approved requests within 24-48 hours.
"We know that these families are in crisis, we understand the urgency and we are really sensitive to it," said Marly Subido, the Office and Events Manager of the Mothers Trust Foundation.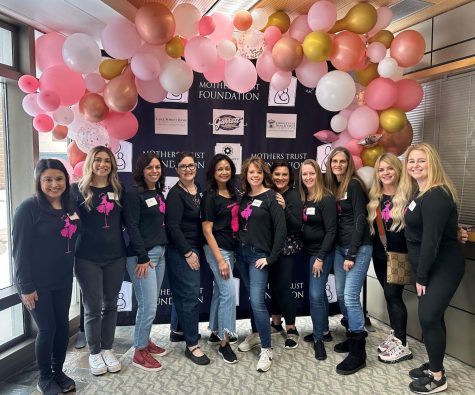 In 2022, the organization provided 3,496 children with a grant or service. 
"I want all children to have the same opportunities to succeed, and our grants give them that," said Executive Director Paula Turelli.
Of these, 610 children received new clothing or shoes, 410 received support for paying rent or covering housing utilities, 231 received safe baby items, and 107 received funding for medical situations, among the services that the foundation provides.
There is one situation in particular that stands out to Subido. She recalls a request from a family who was sharing the same lone pair of eyeglasses each day. Recognizing the severity of the situation, the foundation was able to provide the family with eye exams and multiple pairs of eyeglasses that same week.
"Little things that may be such a simple fix – those really make a huge impact in the lives of these families," said Subido.
Situations like these are not rare. 
The foundation consistently receives requests on behalf of kids who do not have functional shoes to wear to school, kids who have to wear the same pair of clothes every day, or kids who are not able to provide their own transportation to school or a job.
13% of the foundation's spending goes towards covering the cost of clothes and shoes, according to the Mothers Trust Foundation 2022 annual report. 
Similarly, the foundation spends 26% of its donations on sending kids to summer camp. Without having their kids in a summer camp or daycare, parents are not able to go to work. If they are not able to go to work, they will not be able to afford rent, a "trickle-down effect" according to Subido. 
By providing the means for kids to go to summer camp, the Mothers Trust Foundation is preventing this trickle-down effect from becoming detrimental to families in need. 
"If we make sure that these students have a safe and active environment for them to be in during the summer, then that immensely helps their parents to be able to continue to support their families," said Subido.
As well as providing the funds for summer camps, the organization recognizes that families may not be able to pay for other activities, such as sports, that are vital to a child's well-being. This is why the foundation puts 9% of its funds towards enrichment programs such as these. 
"To learn that a child made friends at summer camp, or that a student scored two touchdowns in a football game because they were able to participate and do something that they could not have done without the help of Mothers Trust Foundation makes me so happy," said Turelli.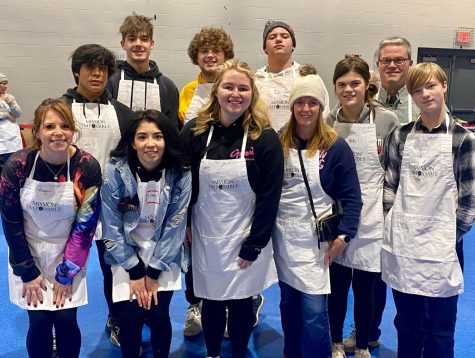 The organization contributes 35% of its spending towards providing kids with housing stability. Whether this be helping them to cover the monthly rent or covering the cost of a housing utility, the foundation is able to provide immediate support for children who may be burdened with having to cover housing payments.
Mothers Trust Foundation also has close partnerships with other foundations in the area. Grand Foundation works to aid the communities they serve in areas such as education, inclusion, and assisting veterans and first responders. They have partnered with Mothers Trust Foundation to provide donations and volunteer for the Pop Up Prom Shoppe and the MTF Teens Coat Drive.
"We have had an amazing partnership with the Mothers Trust Foundation since day one. We went in to meet the group at one of their weekly meetings and we were blown away by all they do for the Lake County Community," said Meagan Gauri, Executive Director of Grand Foundation.
Beyond the day-to-day services, Mothers Trust Foundation hosts many large events that are catered toward providing the underserved youth of Lake County special experiences. 
The foundation has hosted a wildly successful Pop Up Prom Shoppe since 2018. The Pop Up Shoppe is hosted at the University Center of Lake County each year during the Spring.
It recognizes the high price of attending prom. From the tickets to the expense of the clothing, it is more than many families can afford.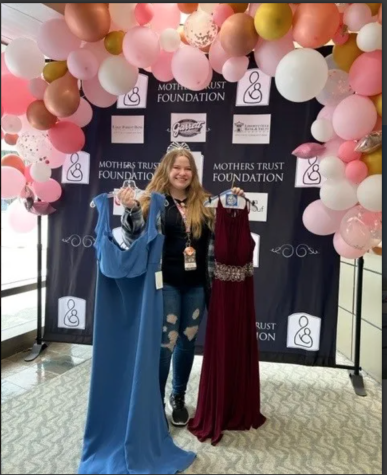 The Pop Up Prom Shoppe aims to allow students to attend their prom. In this year's operation, approximately 655 students were able to choose from a selection of over 5000 dresses, ranging from sizes 0-28 in all sorts of colors and styles. Each student received two dresses and an accessory of their choice, including shoes, purses, and jewelry, free of expense.
While students were waiting to shop, the foundation hosted speakers from College of Lake County and the University Center of Lake County to talk to the students about their opportunities post-high school. 
The students learn necessary skills such as how to apply to college, how to fill out a resume, and what to expect in a job interview. 
"The goal is to offer them [the students] more tools to make them more successful. In the end, it is all about the students, and we want them to be prepared and confident," said Subido.
The Mothers Trust Foundation is continuously seeking more opportunities to be proactive change-makers in the community. 
In 2022, the foundation launched the Classroom Enrichment Grant pilot program. This program provided 11th-grade teachers at Waukegan High School with the opportunity to submit requests for items that would improve their ability to provide an excellent education to students.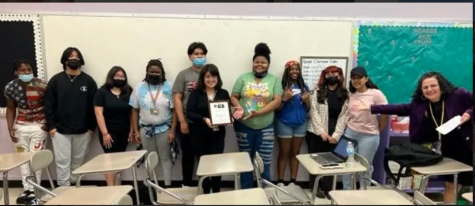 It was meant to "provide teachers with the resources needed to support, enrich, and expand the educational experience for their students," According to the Mothers Trust Foundation. "The goal is to build confidence, foster a love of learning and make a positive difference… one classroom at a time."
One factor is especially necessary for the success of the foundation: community support. Everything from day-to-day logistics to special events is run solely by volunteers. The foundation had over 450 volunteers in 2022 and countless more sponsors who provided the funds necessary to support these kids. 
"The service committee is so dedicated. They are former social workers, they are former faculty, they are from all over our community," said Subido. "Some are corporate, some are housewives, some are volunteers – we have a wide branch of volunteers that are part of our service committee."
In 25 years, Mothers Trust Foundation has bettered the lives of nearly 50,000 children in the Lake County area who have slipped through the cracks and need immediate assistance. With help from the community and hundreds of selfless volunteers, the foundation has truly made a difference: one child at a time.