Where To Find The Perfect Prom Dress
We have reached the most exciting time of the school year, prom season! Although prom is supposed to be a carefree and fun event, everything leading up to it can be stressful and exhausting. With this in mind, I will take one thing off your plate and show you where to find unique dresses. It is LFHS tradition that the juniors wear longer dresses while the seniors wear shorter ones however, if you already have a dress you love, don't worry about the length.
Although websites like Revolve and Shopbop are great places to find dresses, it sometimes is better to look at the actual designer websites for more options. Many of these designers have a different selection on their websites for a more reasonable price. 
Amanda Uprichard 
Amanda Uprichard is a great place to look for dresses. Although the brand is sold on Revolve, they have many more options on their website. The company claims to focus on sophisticated, feminine style, and that's exactly what its dresses deliver. Although they have a few long dress options, they have a wider selection of short dresses.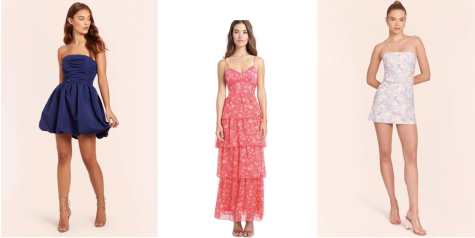 BEC + BRIDGE 
BEC + BRIDGE has become especially popular for its long dress styles in the past few years. Although the company is on the pricier side, they are known for its high-quality, timeless pieces. This is personally one of my favorites.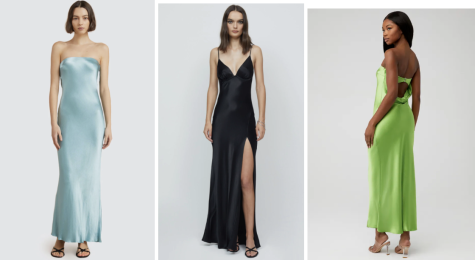 Alexis 
Alexis is a small womenswear company established in 2008 that focuses on floral, textured, and colorful dresses. Although they don't have as many options as the other stores, their options are unique and will be able to be worn again and again.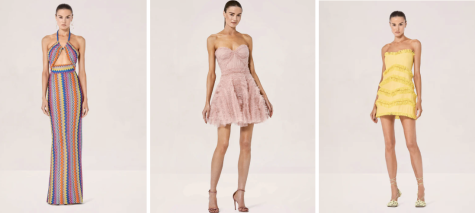 For Love and Lemons
Would it even be possible to write an article about prom dresses and not mention For Love And Lemons? This brand screams summer with its florals and vibrant colors. There's a reason everyone loves their dresses!
Lovers and Friends 
If you are looking for a more basic dress this year, Lovers and Friends is the place for you. They have many great options for people who don't want to go too far out of their comfort zone but don't want to wear what everyone else is wearing.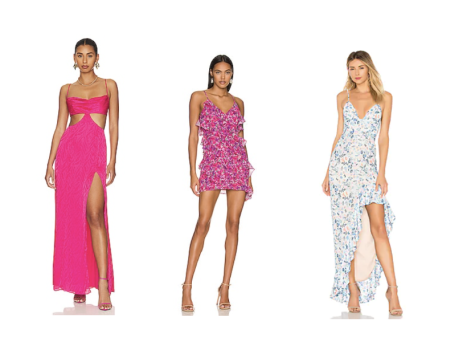 Princes Polly 
Princes Polly is an excellent option for dresses that won't break the bank. I would say they have a better mini-dress selection; they also have many long dresses that are perfect for prom
.