Five podcasts you should give a try
This year, podcast listeners have grown to an audience bigger than 460 million people, with Spotify and Apple users being the leaders in streaming. Currently, there are over 5 million podcasts to explore. 
Recently, I have taken it upon myself to listen to a handful of podcasts whenever I'm going for a walk, a drive, or just doing random things around my house. Typically, I would dive into a new music album, yet the numerous reports releasing the benefits of listening to podcasts piqued my interest. Apparently, listening to more podcasts was tied to a greater presence of meaning in life.
After a month of reading through reviews and determining if I should give the next episode a try, I've found a few podcasts that I think are really worth listening to. While my hunt for more will continue, here are my top five podcasts that I think you should give a try.
Smartless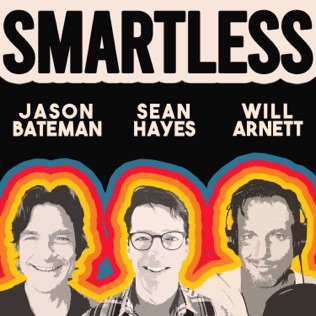 I was first introduced to this podcast by my parents, who told me it's something you get engrossed in because it's so funny. I took their word for it, and listened to the first-hour-long interview. With co-hosts Jason Bateman, Sean Hayes, & Will Arnett, the podcast was released in July 2020 and has accumulated an audience of millions since its first debut.  The show starts off as a surprise: one host brings in a celebrity guest the other two don't know about. What I like about this show is that it is irrelevant and straight comical. The podcast doesn't dig into any topic too deeply, but you learn a lot of facts about the surprise guest from random stories and jokes they bounce off each other. All in all, the podcast captures the fun friendship between the co-hosts and each episode's guest, this podcast is a great listen when you need a good laugh. 
Crime Junkie 
If you're a podcast fanatic, you're probably familiar with Crime Junkie. This podcast has been one of the leading crime podcasts since its debut in 2017, with over 500 million downloads and 630 stories. If you love an unsettling murder or missing person story, I would highly recommend you give this show a listen. Hosted by Ashley Flowers and Brit Prawat, the two detail a wide variety of crimes in perfect order. The setup gives the audience the ability to have a great understanding of the story, but feel like they are talking about crime with their friends. The podcast presents thought-provoking questions and answers for the listeners to ponder. One aspect I really like is how by the end of the episode, listeners will be informed of exactly how the case ended, leaving no cliffhangers or curiosity, just plain knowledge.

Anything Goes with Emma Chamberlain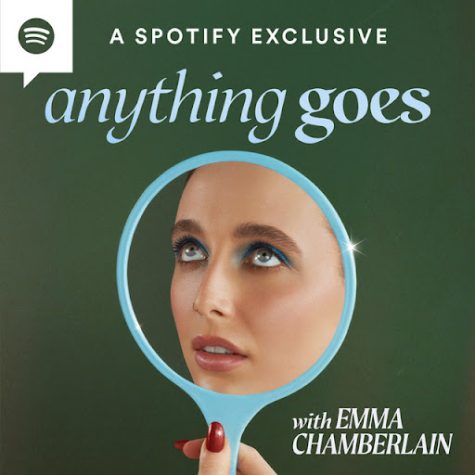 Now this was the first podcast I ever dug into, and I was not disappointed. I'm not a die-hard Emma Chamberlain fan, but I have watched many of her youtube videos which persuaded me to give her a listen on a different platform. That being said, I could be biased in recommending this podcast, so take my opinion with a grain of salt; I think a lot of high schoolers could learn from what she has to say. Chamberlain's versatile episodes reflect on the years she's grown into fame, and what she's learned along the way. Although her lifestyle may be completely different from a typical Lake Forest teenager, her honest opinions and takes become weirdly relatable. What I truly love about this podcast is that you never know what you're going to get. It could be her advice, a random story, or even philosophy. She has a very calming character making it great to listen for when you're doing almost anything.

Planet Money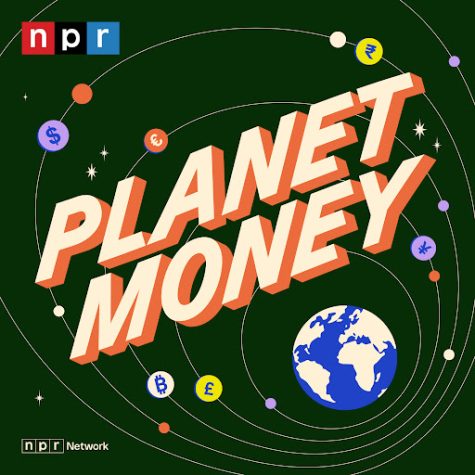 I'm going to be honest, I'm not suggesting this podcast for really the entertainment aspect like the previous ones. I've listened to a few episodes on the days when I want to feel a little bit more knowledgeable. NPR's Planet Money talks about the state of the financial markets and money matters. This isn't necessarily my go-to listen, but I really recommend listening to better understand the forces behind everyday life, something all of us high schoolers will be dealing with in the upcoming years. It takes subjects like mortgages, inflation, banking, interest rates, and stocks and puts them in an upbeat and easy-to-understand conversation. I stumbled across this when I read somewhere that it was a "podcast about the economy for people who don't like learning about economics." That pretty much perfectly described me, so I decided to give it a try. I would definitely give this podcast a listen here and there because the sooner we teenagers grasp an understanding of this "adult" stuff, life may become a little easier… right?
The Town with Matthew Belloni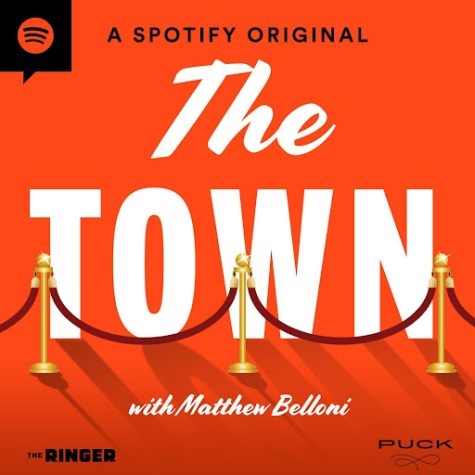 This is a podcast I just recently started listening to, and it has already become one of my favorites. Maybe it's because I love learning about the craziness of the film industry, specifically Hollywood, but this podcast takes a deep dive into the backstories on everything from the comparison between DC and Marvel, or what's really behind a rom-com. It's a short and easy, gossipy listen. I love how it provides a new perspective on something some might think they know a lot about with exclusive reporting and insight. Belloni's fantastic reporting really picks apart some of the biggest stories coming out of Hollywood, and if you think you might fall in this target audience, give any episode a try.