College Corner: Week 7
Each Week, College Corner interviews five LFHS seniors on where they're planning to attend college next year, what influenced their decision, and what they're most excited about.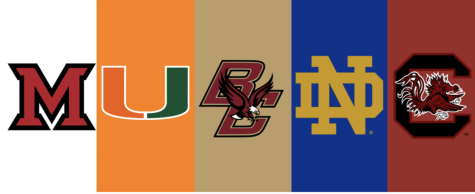 Name: Zoe Frentzas
College: Miami University

Major: Business
Location: Oxford, Ohio
Mascot: Redhawks 
How did you first hear about Miami University?: 
"I first heard about Miami through older people at our school that were committed there, but was never really interested until my older sister Evie committed!"
Why Miami University?: 
"I chose Miami for so many reasons. I fell in love with the school the first time I visited. I was shocked by how pretty the campus is and had the best time ever visiting my sister. Since then, I always knew it was where I wanted to go. Miami has everything I wanted in a school and has felt more and more like home every time I've visited. They also have a great business school which was really important to me since that's what I'm majoring in."
What are you most excited about?: 
"I'm most excited about rushing and getting to meet new people! I am also excited about getting to spend two years in Miami with my sister!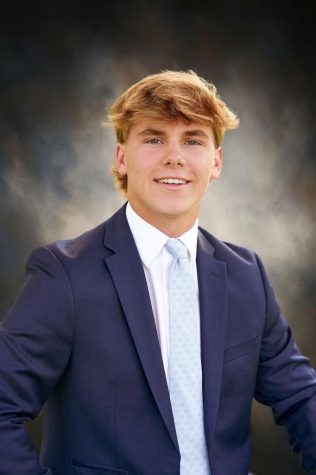 Name: Harry Kotlarz
College: University of Miami 
Major: Marketing
Location: Coral Gables, Florida
Mascot: The Hurricanes
How did you first hear about Miami?: 
"My sisters attended the University of Miami, and my first impression was on a campus tour for freshman orientation with my oldest sister Annie. After the tour, my family loved the campus, the small private school feeling, and the U's unique opportunities."
Why Miami?: 
"It has been a dream of mine to attend the University of Miami. Everytime I have been on campus, it feels like a home away from home due to the friendly people, energizing school spirit, and watching my favorite team win. My sisters Annie and Avanna are major role models in my life. Seeing them succeed at Miami has given me the confidence to strive toward my goal of being a businessman in the thriving international Miami market."
What are you most excited about?:
"I am most excited to meet new people, experience new things, and get involved on campus."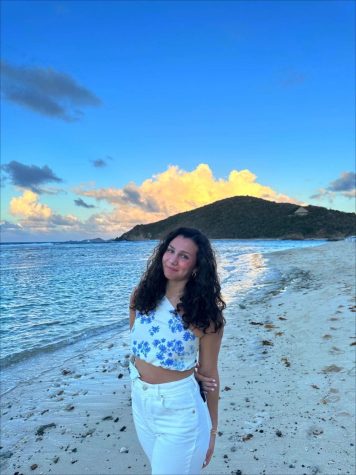 Name: Mia D'Alessandro
College: Boston College
Major: Nursing 
Location: Chestnut Hill, Massachusetts
Mascot: The Eagles
How did you first hear about Boston College?:
"I first heard about BC from my uncle. He studied Economics as an undergraduate student at Boston College. He has always been a role model for me, so when I found out he went to school there, I knew I needed to look into it."
Why Boston College?: 
"I first saw the campus in seventh grade when my brother looked at schools. Having gotten dragged along on multiple college visits, I tried to get the most out of them. The day we went to BC, it was snowing pretty heavily and all the students were leaving campus for winter break. Even so, many kids went out of their way to give my family directions. I started to get a feel for the type of people that attended the University, and I loved it! However, I didn't think much of it then because I was still in middle school and was pretty certain that my interests and values would change drastically over the next five years. Flash forward to the summer going into junior year when I went back again to visit. I felt the exact same feeling I did the first time, and I knew instantly that it was where I wanted to end up! The campus, location, and size were exactly what I wanted, and more than anything it felt like home."
What are you most excited about?: 
"Some of my excitement about Boston College stems back to its proximity to the city of Boston. As a nursing major, I am excited to gain experience at some of the best hospitals in the nation, and in my free time, I can't wait to go to sporting events and spend nights out in the city with friends! I am especially looking forward to BC hockey games and, more specifically, a tournament that takes place between them and a few other schools in Boston each year!"
Name: Brennan Riley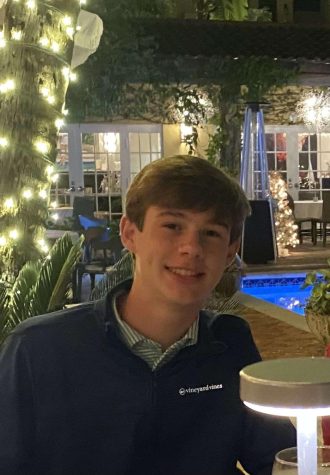 College: Notre Dame
Major: Finance
Location: Notre Dame, Indiana
Mascot: The Fighting Irish
How did you first hear about Notre Dame?:
"I have always been a Notre Dame fan because I have family that went there. Growing up, I spent a lot of time on campus and going to football games." 
Why Notre Dame?: 
"I have always known that Notre Dame was where I wanted to go to college. I think the good balance between academic and social life is what made it so appealing. All the Notre Dame students that I have spoken to seem to be very happy, which I think is the most important thing when it comes to picking a college." 
What are you most excited about?: 
"I am most excited to meet new people and hopefully watch the football team win a national championship."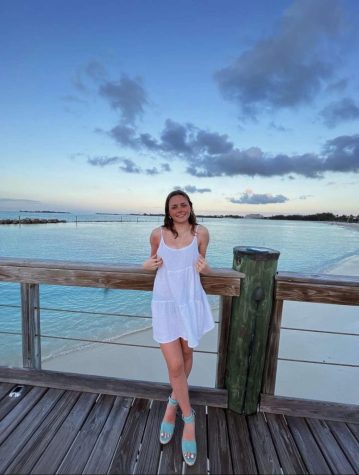 Name: Matty Michael
College: University of South Carolina
Major: Health Sciences
Location: Columbia, South Carolina
Mascot: The Gamecocks
How did you first hear about?:
"I heard about South Carolina for the first time when I visited there with my older brother who was doing college tours at the time"
Why South Carolina?: 
"I chose South Carolina because of the school spirit and amazing atmosphere that I have seen."
What are you most excited about?: 
"I am most excited to find my people there and game days!"